Spanish football president Luis Rubiales will not resign over kiss scandal
"The little kiss was spontaneous, mutual, euphoric and consensual," he said.
LONDON -- President of the Royal Spanish Football Association (RFEF), Luis Rubiales, will not resign following FIFA's disciplinary investigation of his behavior at the Women's World Cup final in Sydney.
The controversy follows his behavior last weekend when Rubiales was caught on video as he grabbed his crotch during the championship celebration -- just a few seats away from Queen Letizia and her underage daughter -- and then kissing player Jennifer Hermoso as the team was receiving the winners' medals.
In a speech defending his actions, the president apologized but passionately defended himself from the accusations.
"The little kiss was spontaneous, mutual, euphoric and consensual," he said.
The gesture was followed by immediate public backlash leading to government officials and football personalities asking for accountability and an assembly on Friday morning to address the situation.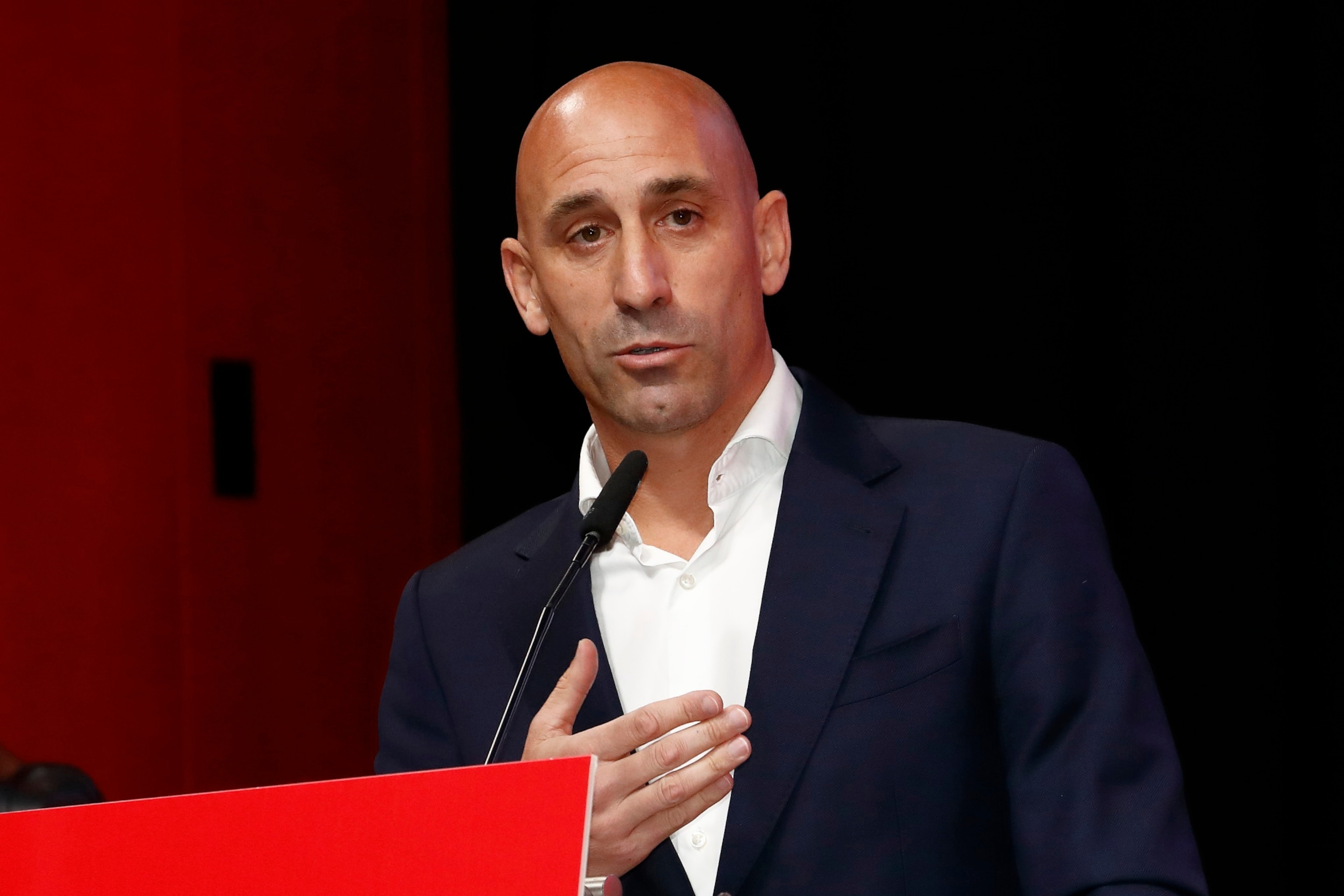 Rubiales argued that Hermoso lifted him from the ground and hugged him on the podium and, saying she was still sad about the second-half penalty saved by England goalkeeper Mary Earps during the match.
"Jenni lifted me from the ground, held me close and after comforting her, I asked her for a piquito, a small kiss, and she said fine," Rubiales said. "Do you believe I deserve this hunt? Does this deserve my resignation? Let me tell you something, I will not resign."
On Monday, Hermoso dismissed the kiss amid outcry, calling it a "spontaneous gesture" that meant no harm. In an official statement on Wednesday however, she called for sanctions and measures to protect players.
Rubiales said he has been the victim of a "social murder" which is "far from the truth" and called the backlash "fake feminism" and said he is willing "to be vilified" to defend his ideals.
The assembly came just 24 hours after FIFA said it was opening a proceeding against the 46-year-old to evaluate his conduct.
"FIFA reiterates its unwavering commitment to respecting the integrity of all individuals and strongly condemns any behavior to the contrary," the Federation said on Thursday.
The proceeding will look at potential violations of articles 13.1 and 13.2, which refer to offenses and violations of basic integrity and dignity in conduct that could harm the reputation of football and FIFA.
Miguel Galán, president of the CENAFE coaching school, was the first to formally complain about Rubiales to Spain's Superior Sports Council (CSD).
"I thought it was an attack on Jenni Hermoso's sexual dignity," Galán said to ABC España on Thursday.
Government officials followed suit shortly after with Spanish acting Prime Minister Pedro Sánchez calling the gesture "unacceptable" and asking FIFA for accountability.