The 11th suspect arrested in the Russian spies bust this week has skipped bail and is missing, police in Cyprus confirmed today.
Christopher Metsos, 55, was supposed to appear at a police station in Larnaca, Cyprus Wednesday after being released on bail, but did not show up, officials said.
Cyprus police spokesman Michalis Katsounotos said an arrest warrant is being drafted for Metsos for "disobeying the court order."
CLICK HERE to follow the ABC News Investigative Team's coverage on Twitter.
Metsos was arrested Tuesday in Cyprus while trying to flee to Budapest, Hungary. According to a criminal complaint unsealed this week in the Russian spy case, Metsos purports to be a Canadian citizen and regularly traveled to U.S. locations to meet with other defendants in the case.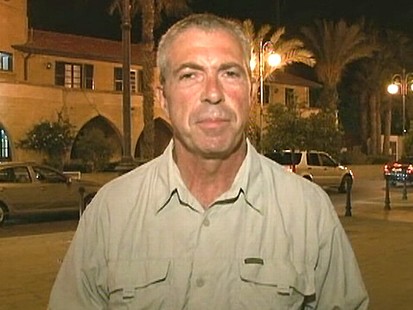 They were allegedly secretly working as covert Russian spies on long-term, "deep-cover" assignments to obtain information on nuclear weapons, part of an alleged clandestine network that used a series of cold war tactics such as encrypted Morse code messages, brush passes and invisible writing to send intelligence back to the Russian government.
The accused allegedly received their directions from the Russian military intelligence division known as the "SVR." The complaint alleges that members of the group sought to establish ties with congressional aides and scientists who worked on nuclear weapons development.
The FBI has referred to the operatives as "The Illegals" who were sent to the U.S. undercover after extensive training to assume false identities.
Charged are couples Richard and Cynthia Murphy of New Jersey, Donald Howard Heathfield and Tracey Lee Ann Foley of Boston, Massachusetts, Michael Zottoli and Patricia Mills of Arlington, Virginia, and Juan Lazaro and Vicky Pelaez of Yonkers, New York.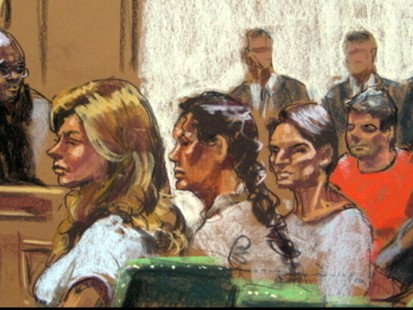 Two additional defendants, Anna Chapman and Mikhail Semenko, were also arrested Sunday for allegedly aiding in the same suspected Russian spy ring.
Court appearances for those being held in the U.S. are scheduled for Thursday.