A leading Afghan insurgent group met with President Hamid Karzai today to propose a way to end the war in Afghanistan, one of the most formal bids for peace offered to the Afghan government since the war began.
The group, Hizb-i-Islami, proposed pulling foreign troops out of Afghanistan beginning this summer, replacing the parliament with an interim government, and holding new national elections by next year, according to Waheed Mujda, a political analyst in Kabul who met with the delegation.
The delegation was sent to Kabul by the group's leader, Gulbuddin Hekmatyar, who directs thousands of fighters in eastern and northeastern Afghanistan. United States military officials hold his group responsible for countless strikes on American troops, including two of the deadliest attacks of the war in which two outposts were virtually overrun and 17 soldiers died.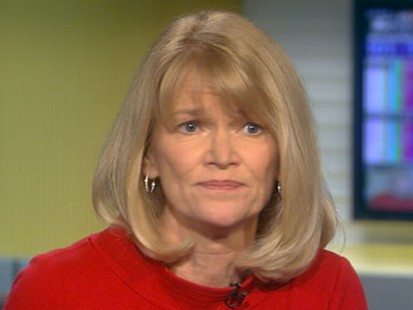 Hizb-i-Islami is the second
largest insurgent group fighting in Afghanistan
, and while Afghan and American officials say a deal would not end the fighting, it could reduce the violence in eastern Afghanistan and help divide the militancy.
It could also accelerate efforts by Karzai to find a political solution for the war, which have increased in recent months. His government is holding a major conference in late April or early May to encourage fighters to lay down their arms. Already, according to tribal leaders from Kandahar, Karzai is reaching out to Taliban shadow governors in militant strongholds to try and convince them to participate in parliamentary elections this September.
For all the news on Pakistan and Afghanistan follow Nick Schifrin on Twitter
"This is just the beginning of something," Masoom Stanekzai, who leads Karzai's efforts toward reconciliation, told ABC News. He argued the talks were not as formal as have been reported, but he said, "It is a good sign that the people who are fighting want to end the bloodshed."
But while refusing to confirm the details of the proposal, Stanekzai seemed to reject the Hizb-i-Islami demands, which would essentially rewrite the Afghan constitution.
Calling Insurgents in From the Cold
"That stage has passed where different groups can say what they want. There is a democratic constitution where people have to participate and share in the process," Stanekzai said, urging insurgent groups to participate in the parliamentary election if they planned on renouncing violence.
Mujda said this was the third time that Qutbuddin Helal, Hekmatyar's deputy, had led a delegation to Kabul, but the first time he handed over concrete demands. The group carried with them a letter written by Hekmatyar himself -- a response to a letter written by Karzai to Hekmatyar a few months ago, Mujda said.
Karzai -- along with United Nations and European leaders -- has been pushing toward a negotiated end of the war as quickly as possible, and has reached out to senior Taliban commanders.
But American officials, while not united on the issue, seem to be focused on lower-level reintegration of fighters instead of high-level talks with senior leaders. Military officials have hinted they would favor delaying talks until after planned offensives this summer weaken the insurgency, therefore strengthening the U.S. and Afghan position around the bargaining table.
In an e-mailed statement, a spokesman for the U.S. embassy in Kabul said, "The U.S. government has no plans to meet with the delegation from Hizb-i-Islami." But, the statement added, "The U.S. does support the Afghan government's interest in reaching out to members of insurgent groups that cease support to insurgency, live in accordance with the Afghan constitution, renounce violence, and have no ties to al Qaeda or terrorist organizations that share its objectives."
In addition to Hekmatyar himself, the Karzai government has also reached out to leaders in the Quetta Shura, the Taliban leadership council named after the Pakistani city where they have recently been based. The informal discussions -- which were led by associates of Karzai, not Karzai himself -- extended to the deputy leader of the Quetta Shura, Mullah Baradar, according to Afghan and Western diplomats.
Turning Tide?
Pakistan, with the help of the CIA, recently arrested Baradar, and both United Nations and Afghan officials have complained the arrest could scuttle reconciliation talks. United States officials are much less sanguine about the role Baradar could have played in reconciliation talks.
But American officials are beginning to see hints that insurgent groups are taking political reconciliation more seriously. Recently, in areas where Hizb-i-Islami is strong, insurgent spokesmen told local reporters they will no longer attack schools or projects sponsored by an Afghan government program called the National Solidarity Program.
Hizb-i-Islami has always been one of the prime candidates for reconciliation. In 2008, American and Afghan officials released Hekmatyar's son-in-law from prison in Afghanistan -- an early step toward reconciliation, Afghan officials said at the time.
And the group has repeatedly negotiated with its military foes. Since its creation in the late 1970s, Hekmatyar made deals with at least three groups he had been fighting -- including with the Taliban itself, which kicked his fighters out of Kabul in 1996.
Hekmatyar now supports the Taliban, though operates somewhat independently. But recently, fighters for the two groups fought over areas through which the United States sends trucks full of supplies, according to a senior U.S. military official.