After Toyota President Akio Toyoda said he had changed his plans and would not be coming to the United States later this month, Congressman Darrell Issa, R.-Calif., said he was willing to issue a subpoena to compel Toyoda to appear before his committee.
"If we are not receiving the cooperation and transparency this Committee and the American people are demanding from Toyota, I would fully support the issuance of a subpoena," said Issa, ranking minority member on the House Oversight Committee. "Whether it is for a microprocessor engineer or the top executive, we have a duty to determine what Toyota knew, when they knew it and if they met their full obligation of disclosure to U.S. regulators and the American people."
Issa said Wednesday that he would ask Toyoda to meet with a congressional panel and would request the committee's chairman Rep. Edolphus Towns, D.-N.Y. also invite Toyoda to a hearing scheduled Feb. 24, to be called "Toyota Gas Pedals: Is the Public at Risk?".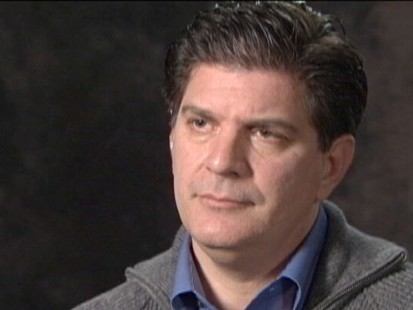 On Thursday, a Japanese news agency reported that Toyoda had delayed a planned trip to early March. The report said that Toyoda would visit Washington and meet with Transportation Secretary Ray LaHood and other government officials. The report said the trip had been scheduled for this week but was rearranged due to heavy snow in Washington. Toyota officials could not be reached immediately for comment.
In a letter from Issa to Toyoda Thursday, the congressman noted the report that Toyoda had delayed his trip, and suggested he change the timing to coincide with the committee hearing on Feb. 24th.
"I would encourage you to consider moving up that timeline to coincide with the Congressional hearings that have been scheduled for the week of February 22nd," wrote Rep. Issa. "Surely, if Congress can be here, so can you and I have no doubt that you are eager to take advantage of the earliest opportunity possible to meet with lawmakers and have an open, candid and transparent dialogue with us, as well as the American people."
CLICK HERE TO READ ISSA'S LETTER TO TOYODA
Why Did Toyota Wait to Inform Customers?
Issa also said in a statement that if Toyoda delayed his trip the committee should consider scheduling a follow-up hearing that would include Toyoda "as well as Bush Administration officials, former Secretary of Transportation Mary Peters, and former Administrators of the National Highway and Transportation Safety Administration, Nicole Nason, and David Kelly."
Snowstorms in Washington, D.C. delayed the hearing, which was originally set for Wednesday.
Earlier this week, Toyoda said he was now personally taking charge of his company's recall situation and promised to visit the U.S. soon "to explain the conditions and the situation to those people."
"Let me assure everyone," Toyoda, the grandson of the company's founder, said from the company's global headquarters, "that we will re-double our commitment to quality as a lifeline of our company with myself taking the lead."
U.S. and Congressional investigators want to know why the Japanese car company waited at least a month to inform its customers and government agencies of the braking problem, well after it had introduced a fix to the software in cars being manufactured.
The Toyota CEO told reporters he "did not recall the exact month and day" when the company first learned of the brake problem with the Prius. "I consistently receive all sorts of information," he said. "If you ask when, the answer is this year."
Toyota Acceleration Accidents
Some Toyota owners in the United States have been in rebellion over the company's slow response to their complaints of unwanted and uncontrolled acceleration that resulted in runaway cars.
Since 2003, the company has received reports of more than 2,000 accidents and 19 deaths tied to the acceleration problem.
Toyoda, who will address Toyota employees about the situation when he visits the U.S., said he has not yet fixed his own Prius.
When asked by ABC News if any Toyota officials would be held responsible for the global recall Toyoda said, "In regards to responsibility, Toyota's responsibility is that we have to truly cooperate together to regain the trust of our customers."
"I don't personally believe Toyota is failure proof," Toyoda said as translated. "But when we receive inquires or reports from customers we make sure that all of those things are corrected and modified, (we) implement improvement so that we can provide better products for our customers. We have done that in the past and we will continue to do so in the future as well."
"We will do everything in our power," Toyoda said in English, "to gain the confidence of our customers."