Drivers in Detroit got to see a rare phenomenon this winter: Corvettes trudging through the snowy and wet city streets alongside SUVs and trucks. The engineers behind the new ZR1 -- billed as the fastest and most powerful Corvette ever built -- were required to drive the 755 horsepower sports car to and from the office every day, on the weekend and wherever they needed to go. The idea was to demonstrate that the car was as easy to handle on the road as it was on the track.
"It was a riot to drive in the winter," Tadge Juechter, executive chief engineer of Corvette, told reporters last week in Atlanta who assembled in the Peach State to get a first look at the ZR1. "No one got stuck at all."
Engineers proudly showed off photos of the ZR1 buried under heaps of snow, regaling this reporter with stories of how the rear-wheel-drive car perfectly maneuvered in the treacherous weather conditions. (Yes, these cars were equipped with snow tires).
The $120,000 ZR1 can conquer winter. It performs in all seasons and moonlights as a daily driver. It sets production-car lap records on professional racetracks. And "you can teach a 16-year-old how to drive a stick on this car. It's a piece of cake," Juechter noted.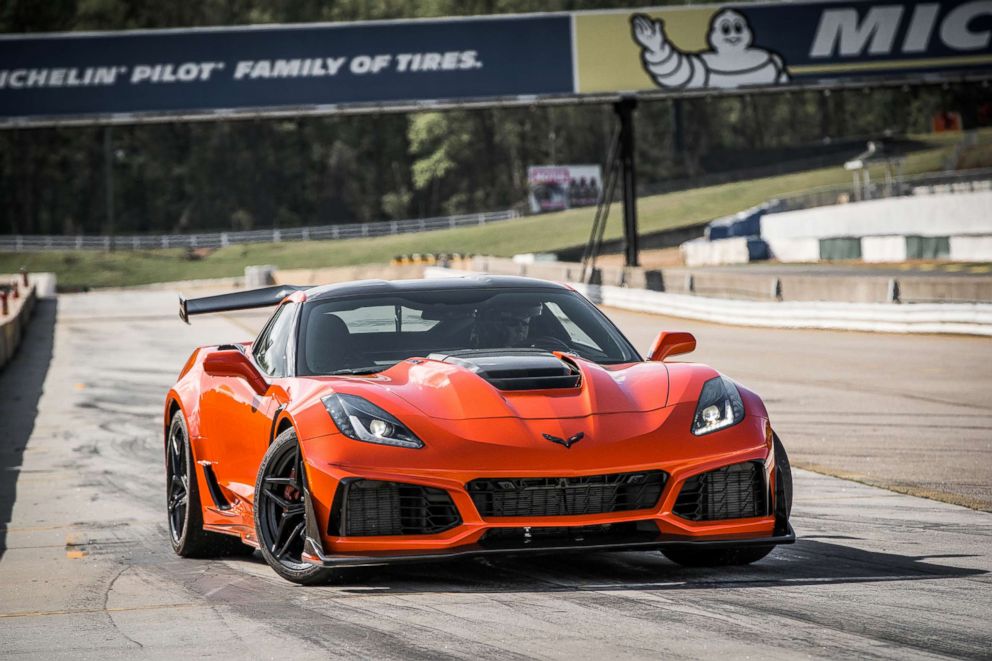 Yet Corvette, the longest-running nameplate in automotive history, still feels that it has to prove itself after 65 years.
"There was a little bit of a stigma around the Corvette that maybe it was not as sophisticated, maybe a little cruder than some of the imported cars," Juechter told ABC News. "Even though we advanced the car quite a bit and have gotten a lot of credit globally for how sophisticated the car is, the impression, especially on the coasts and in urban areas, really hadn't caught up with the car."
Jerry Burton, a Corvette historian who has written three books on the brand, said the Corvette, a sports car "cobbled together" by Chevrolet in 1953, had become a "symbol of American ingenuity" over the years. It may not have the same pedigree as a Lamborghini or a Ferrari but the Corvette can still compete with these cars, he told ABC News.
"Corvettes had developed bad baggage in the 1970s. People thought of gold chains and divorced men and it was very uncool to be in a Corvette back then," he explained. "Today, the car is very sophisticated. Even the most begrudging car enthusiast will respect the Corvette. It has shown itself to be a better car."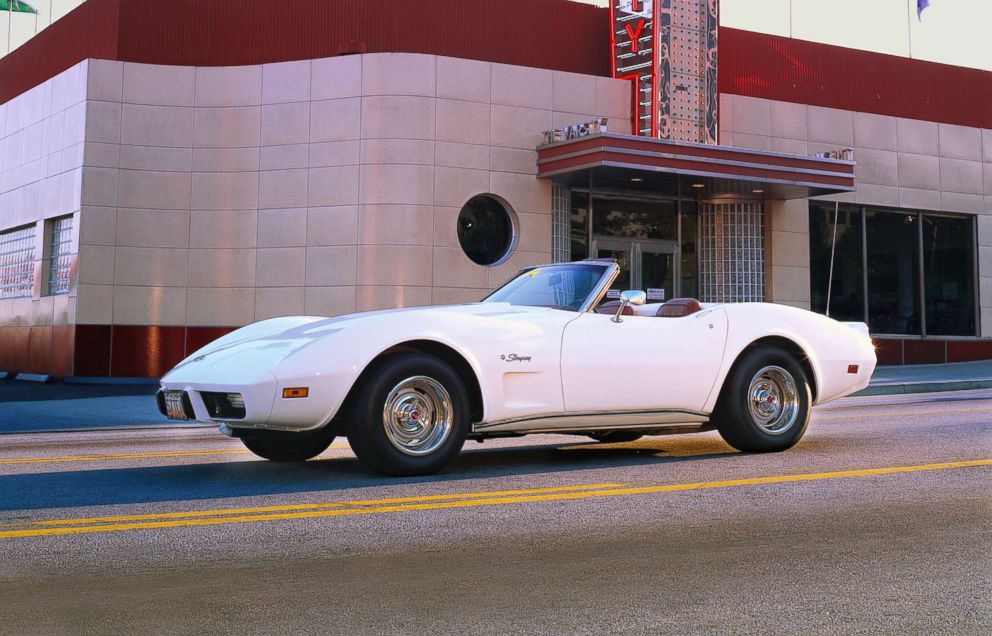 Terry Popkin, a master ambassador to the National Corvette Museum and the Corvette Club of America, has driven a Corvette every day for the last 54 years, including a 1994 ZR1.
Early Corvettes "were by no means refined," he admitted. "The car would sometimes leak, it was noisy. The door hatches would break."
That changed by 1984, when the handling improved remarkably and the Corvette "really came into its own," he said. In the early 1990s the ZR1 was crowned "King of the Hill" for being the fastest production car in the world and breaking every "standing endurance speed record," he said.
Corvettes "are the best bang for the buck," Popkin added. "It's an amazingly fast supercar that rides like a Cadillac."
Few gear heads will question the ZR1's scary fast acceleration – zero to 60 mph in 2.85 seconds – and power. Corvette claims the ZR1's top speed is 212 mph (208 mph for the convertible version) and delivers 715 lb-ft of torque thanks to its hand-built LT5 small block Gen 5 6.2L supercharged V8 engine. I never got to truly experience that speed with the ZR1, but that was intentional. Corvette engineers repeatedly warned journalists to take it easy on Road Atlanta, one of the most challenging and tricky racetracks in the world and one where some have died testing their limits.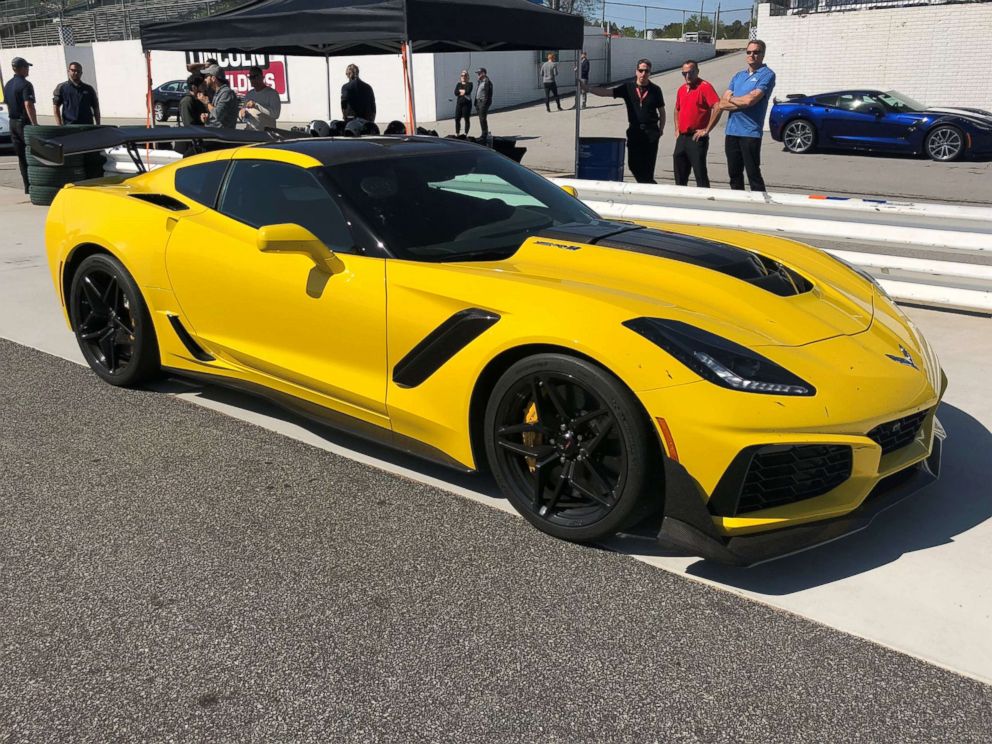 "755 hp will kill you," Popkin, who has trained with pro drivers, cautioned. "Don't stab the throttle, never look at the current curve. Come into the turn slower than you think you might."
Juechter said it takes the ZR1 eight seconds to slow down from 212 mph. I hit a max speed of 139 mph and experienced 167 mph with Alex MacDonald, Chevrolet's vehicle performance manager.
The ZR1 certainly lived up to its reputation. It expertly hugged the curves, blasted off like a rocket ship when the throttle was squeezed and never hesitated when the brakes were tapped. I yearned for more each time I unbuckled the seat belt.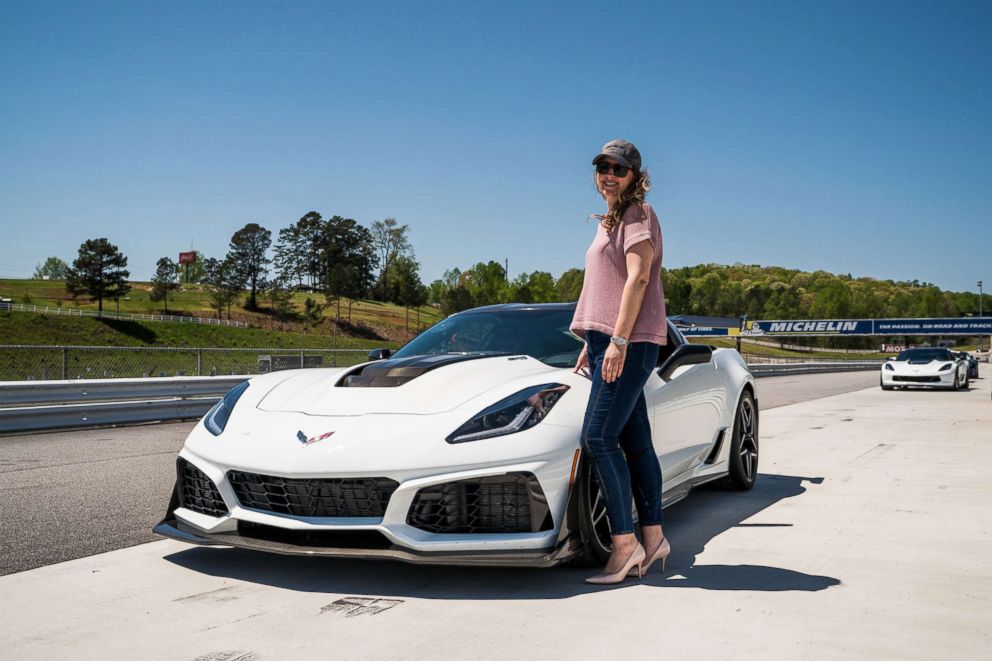 The ZR1 was hardwired to go fast even off the track. At one point I caught myself going 80 mph in a 40 mph speed zone just as a Georgia cop car passed by. The Corvette gods must have been watching from above that day.
"This is a pure track machine for some people," Juechter said. "Or it could be fully loaded with all the luxury appointments. The ZR1 doesn't demand a lot from you. It's not a high-strung car."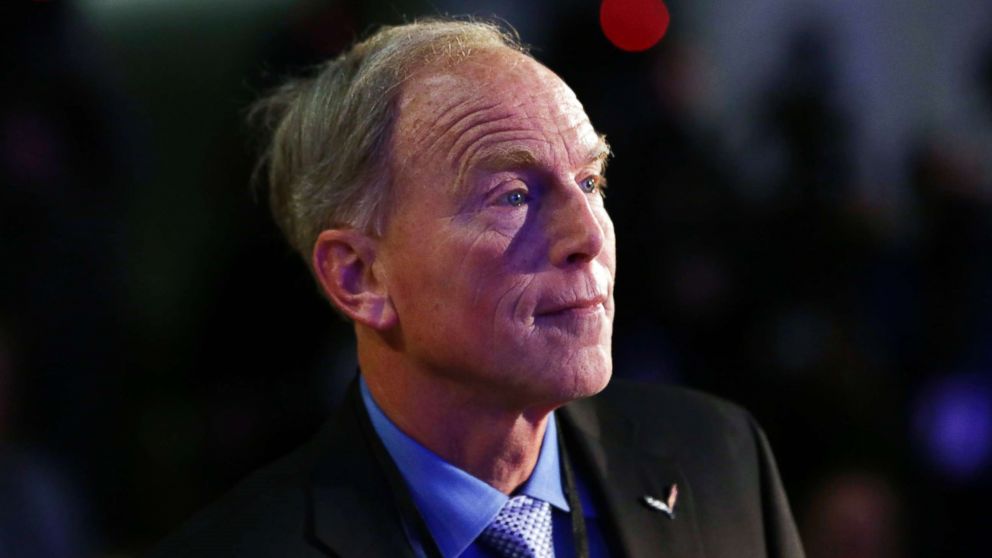 It is, however, the first time one has been made in automatic. There's more carbon fiber on this model than any other previous Corvette. The iconic Corvette sound got its own makeover too.
"We really wanted to take this one over the top," Charlie Rusher, the lead noise and vibration engineer on the ZR1, told ABC News. "We have new acceleration sounds in the ZR1, like patented muffler technology inside the rear of the car, making it sound more aggressive and very race-car like. You can't have performance without sound, and keeping the balance between performance and acoustics is very important."
The hardest part for Juechter and his team may be getting young people to buy it. The average age of a Corvette buyer is 59 and 90 percent of buyers are men.
Harlan Charles, marketing manager for Chevrolet Performance Cars, said cutting-edge technology, superior materials and "loads" of customization were put in place to appeal to a younger demographic. Fewer than 2,000 ZR1s will be produced worldwide this year compared to the 40,000 Corvette Stingrays, Grand Sports and Z06 models that are sold annually.
"We want to compete with any car," he told ABC News. "With the seventh generation Corvette, we have a new buyer that traditionally bought German cars."
Gone are the classic four-round taillights in the ZR1. The adventurous design "pissed off" some longtime Corvette customers, Juechter said.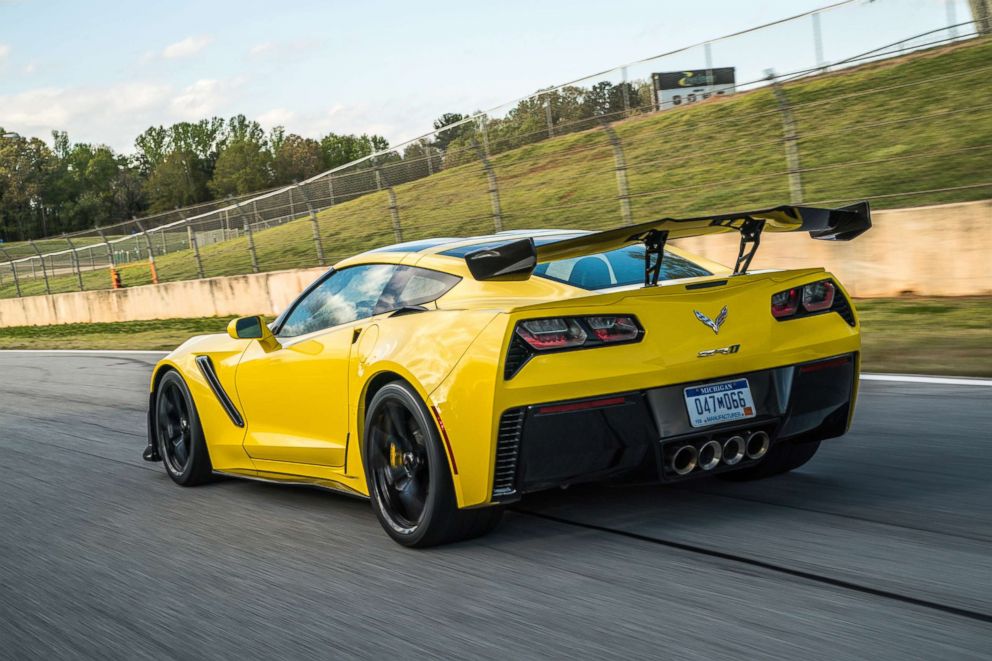 "The design language of the car got more expressive and we realized we had to make it very different," he said. "We want to keep pushing because our customers are getting older and we really want to get more young people interested in the car. It takes 20 years, a generation, to really change one's impression, so you imprint on people when they're young. We really want to impress the youth of today and then 20 years from now when they can afford it, they can buy their dream car and it's going to be a Corvette."
Chris Harris, co-host of the BBC's "Top Gear," assigns the lack of interest to the ubiquity of Corvettes.
"This is a higher volume car and one that's more ordinary," he told ABC News. "More of them means less special. And it has a slightly cheaper feeling. You can't make a really expensive seat covering in the finest Italian leather cheaply."
But Harris, who has yet to get behind the wheel of the latest ZR1, said Corvette celebrates its "everyday price point."
"Corvette isn't ashamed of this. They're giving you the performance of a $400,000 sports car for $100,000. I am very impressed with what Corvette has done with the ZR1. I don't understand how they can make a profit on the vehicle," he said.
Fred Gallasch, a former researcher with General Motors and inductee in the Corvette Hall of Fame, said attracting young buyers is a challenge for all automakers right now.
The Corvette tends to be the second car for most people and "buyers in their 20s and early 30s probably can't afford a Corvette as a second car. The real question for all manufacturers is to what extent our current young generation is interested in cars," he told ABC News.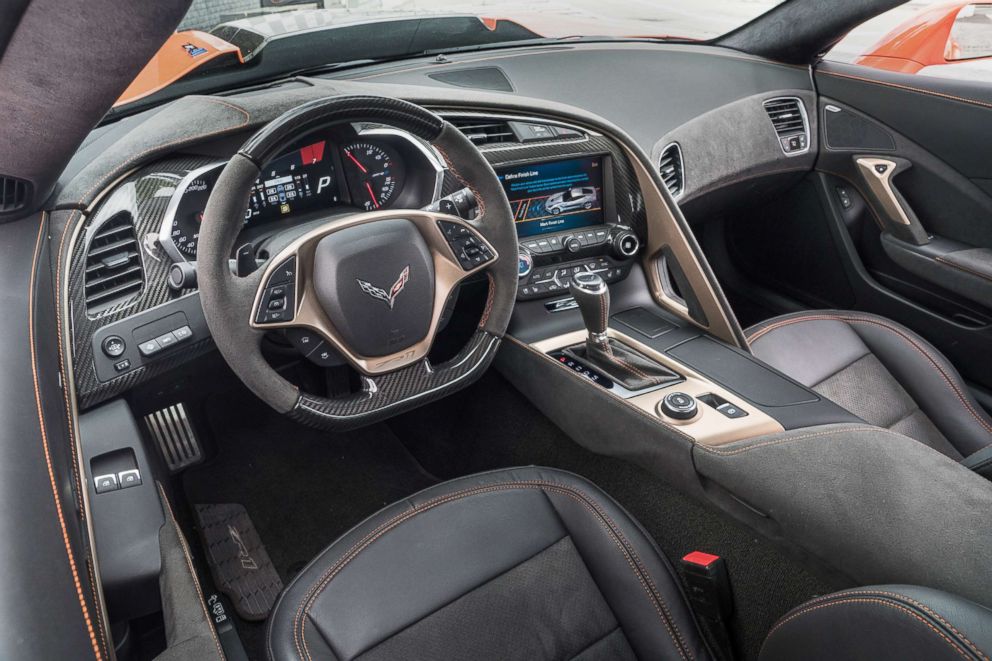 Harris said car enthusiasts must enjoy the ZR1 and other supercars because "this may be the last time we're seeing these vehicles."
Changes are coming rapidly in transportation and automakers are eager to show what they can do with the internal combustion engine before that's no longer in vogue, he pointed out.
"If you told me 10 years ago we'd have cars with 700 hp, I wouldn't have believed you," he said. "There's a narrow window to do these cars."
For now, Juechter is focused on getting the ZR1 to customers who pre-ordered the vehicle months ago. Then the design and engineering process begins again.
"When we brought out the Z06 so many people said how are you going to top this?" he said. "But that's our job. We live four years in the future."