Need a last-minute Christmas gift, but can't make it out to the mall? Never fear. Online retailers are here to ease your panic.
Many retailers ended their shipping discounts and deliver-by-Christmas guarantees on Monday, but some are still in effect today and Wednesday. Procrastinators beware: the online offers available now may not save you as much as earlier ones, if at all, but there are still bargains out there.
Below, we'll take you through some last-minute online shopping options that can help you stuff all of your loved one's stockings in time.
For your favorite bookworm: Amazon.com is offering free two-day shipping on the Kindle Wireless Reading Device, meaning that if you order today it should arrive by Christmas Eve. The device, which features a 6-inch display, costs $259.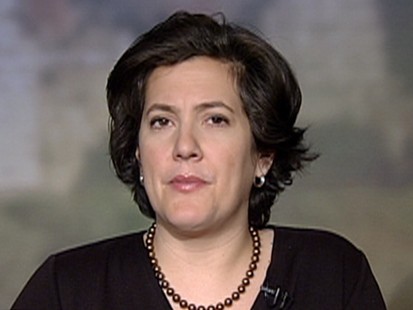 For your second favorite bookworm:
Spend at least $100 on specific items at
BarnesandNoble.com
and the online retailer will send your packages for free in time for Christmas. To qualify for free, by-Christmas shipping, orders must be placed by 11:59 p.m. ET tonight.
For the athlete in your life: For everything from sneakers to golf clubs, DicksSportingGoods.com guarantees one-day shipping that will get your package to its destined doorstep by Thursday, Dec. 24, as long as you place your order by 7 p.m. ET on Wednesday. Of course, the expedited delivery will cost you: For example, while standard shipping for a Top-Flite XL 15 -piece set of golf clubs will cost you just $14.93, two-day shipping runs $48.71 and one-day shipping is priced at $72.30
For the luxury lover: SaksFifthAvenue.com is offering free shipping for orders placed until 2 p.m. Wednesday for delivery by Christmas Eve. The online retailer's catalog includes everything from LaCoste shirts to Bobbi Brown make-up to a Juicy Couture plush horse for children.
For the department store shopper: JCPenney.com is offering half-off its express shipping option for orders placed until midnight CT tonight. Depending on the amount spent, express shipping rates will range from $25 to $65.
Last-Minute Gifts: From Beauty to Philanthropy
For the beauty buff: Spending $75 or more on fragrance or beauty items at Macys.com will still qualify you for discounts for by-Christmas delivery. For instance, express shipping for guaranteed Christmas delivery of a $125 Chanel No. 5 Timeless Elegance Set will cost $25. Without the discount, the express shipping costs would have totalled $36.95.
For children: Express shipping from ToysRUs.com allows packages to arrive within two days, while the toy retailer's expedited shipping option takes three days. You'll probably want to use one of those two options if you hope to have that toy of choice under the tree in time. But, as with Dick's Sporting Goods, that quicker delivery will cost you. For instance, while standard shipping for a $6.99 Barbie Ballerina Brunette doll is $4.86, expedited shipping on the doll costs $11.85 while the express shipping bill is $20.28.
For the finicky friend: Can't figure out what on earth to buy this person? Try an electronic gift card: they're easy, and more importantly for procrastinators, can be e-mailed quickly to your gift recipient of choice. Retailers ranging from Sephora.com to JCPenney.com to to Target.com ToysRUs.com all offer electronic gift cards. But note that there can be an important difference between e-gift cards and the paper variety. Some e-gift cards can only be redeemed online instead of at a brick-and-mortar store.
For the one who has everything: Thanks to the recession, charitable organizations are hurting this year. Instead of a last-minute online spending spree, considering making a charitable donation in the name of your intended gift recipient. The Arbor Day Foundation allows patrons to donate online and then instantly print certificates in a friend or loved one's name acknowledging the donation.