Alibaba Helps Gay Couples in China Get Married in US
Seven gay and lesbian couples from China tied the knot in California this week.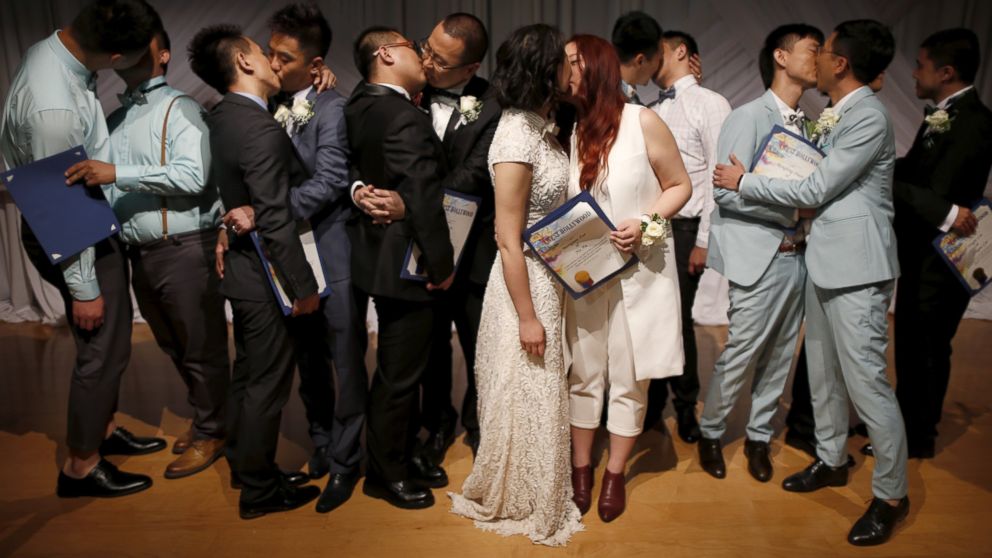 — -- Seven same-sex couples from China were married in West Hollywood this week, courtesy of an all-expenses paid trip from two Chinese Internet companies.
More than 2,000 same-sex couples submitted videos describing their stories in a contest that ultimately allowed Internet users to vote for their favorite pairs. The contest, called "We Do," was sponsored by e-commerce giant Alibaba and its shopping site Taobao along with China's largest gay dating app, Blued.
West Hollywood Mayor Lindsey Horvath officiated the wedding at a city library. There were six gay couples and one lesbian couple who had come to the U.S. on visas, Reuters reported.
California legalized gay marriage in 2013, but the nuptials won't be recognized in China, where many same-sex couples choose to remain in the closet. China decriminalized homosexuality in 1997 but it doesn't permit gay marriage.