Amazon's Echo smart speaker starts up after a user calls for Alexa, the artificial intelligence that powers the device, but a recent patent suggests that the next step for the device may be listening in on any conversation -- not just after the "Alexa" command is said by its user.
An algorithm proposed in a pending patent filed by the e-commerce giant in 2017 shows advanced artificial intelligence that would allow an Amazon device to listen to a conversation and analyze it for certain words that are said.
A "voice sniffer algorithm" is what the patent calls the technology.
"The more words they collect, the more the company gets to know you," Daniel Burrus, a tech analyst with Burrus Research Associates, Inc., told ABC News. "They are building a personality profile on the user."
The algorithm uses positive trigger words like, "prefer" and "bought" or negative trigger words such as, "hate" or "disliked," and then the device can "capture adjacent audio that can be analyzed" for keywords, gauging interest levels in various products.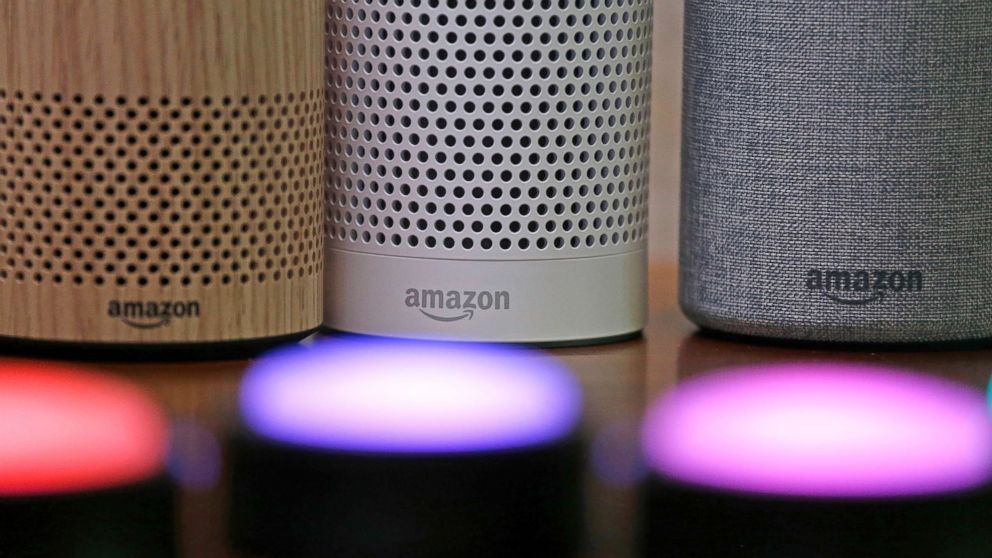 "The identified keywords can be stored and/or transmitted to an appropriate location accessible to entities such as advertisers or content providers who can use the keywords to attempt to select or customize content that is likely relevant to the user," according to the patent.
Amazon could offer "personalized offers on products, encourage [a user] to take action, or better persuade someone to buy a product," Burrus said of the pending patent.
The data could also be made available to friends of the user for gift buying, according to the patent.
The patent has not yet been approved by the United States Patent and Trademark Office (USPTO), and tech companies often file hundreds, if not thousands of patents a year. However, not every patent is approved by the USPTO.
Amazon was granted 1,963 patent applications in 2017, which was an 18 percent increase from the year before when they were awarded 1,672 patents, according to data from the USPTO analyzed by IFI Claims Patent Services, a company that provides patent data services.
Though it seems like a lot, Amazon was not even in the top ten companies that were granted patents in 2017 -- International Business Machines Corp., IBM, was granted over 9,000 patents and Samsung Electronics was granted almost 6,000 patents, according to IFI Claims analysis.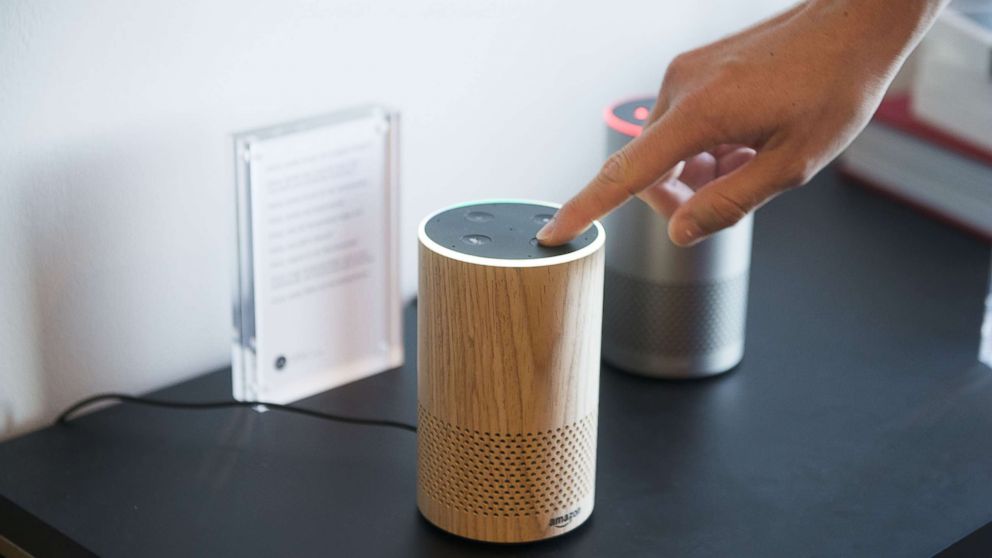 The move to analyze conversations as a means to discern users' interests may amplify Alexa's intelligence, according to Daniel Ives, a tech analyst with GBH Insights.
"This further builds on Alexa and more data intelligence and analysis through voice that is a major initiative for Amazon," he said. "This algorithm would possibly feed from Alexa into the rest of the Amazon consumer flywheel, ultimately helping drive purchasing and buying behavior of Prime members."
The patent gives examples, including, "... in sentences such as 'I love skiing' or 'I like to swim' the words 'like' and 'love' could be examples [of] trigger words indicating a level of interest."
The patent describes what may be interpreted as a device listening in on conversations, Peter Kent, an e-commerce consultant and expert witness on internet technology patents, told ABC News.
However, the patent does say that "a user can have the option of activating or deactivating the sniffing or voice capture processes, for purposes such as privacy and data security," and users must indicate a "willingness to have voice content analyzed" for the trigger-word algorithms to work. The patent may also allow video cameras on devices to "capture image information to attempt to determine which user is speaking."
An Amazon spokesman told ABC News in a statement that the company takes "seriously" the privacy of its customers.
"We take privacy seriously and have built multiple layers of privacy into our devices. We do not use customers' voice recordings for targeted advertising," the Amazon spokesman said in the statement. "Like many companies, we file a number of forward-looking patent applications that explore the full possibilities of new technology. Patents take multiple years to receive and do not necessarily reflect current developments to products and services."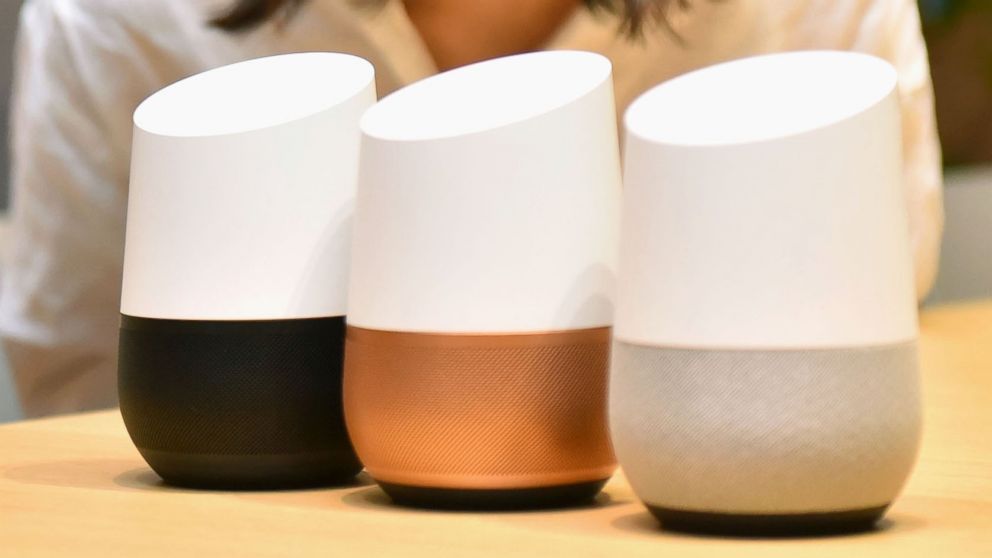 "Whether you're hitting a 'like' button on Facebook or saying things in a tweet, or, in this case, you're saying something to your Alexa, these companies are developing these things to get to know you better," Burrus said. "Then they can target you in a sale."
Google has submitted patents for a similar technology but said to ABC News in a statement that "all devices that come with the Google Assistant, including Google Home, are designed with user privacy in mind. For Google Home, we only store voice queries after a physical trigger or after recognizing a hotword trigger like, 'OK, Google' or 'Hey, Google.'"
The statement continued: "We file patent applications on a variety of ideas that our employees come up with. Some of those ideas later mature into real products or services, some don't. Prospective product announcements should not necessarily be inferred from our patent applications."
A spokesperson for Apple, another company that manufactures and sells a smart speaker, the HomePod, referred ABC News to their public statement on privacy on its website when asked for a statement about patents similar to that of Amazon.
"Your personal data should always be protected on your device and never shared without your permission," Apple wrote about its approach to privacy on its website. "So we build encryption, on-device intelligence, and other tools into our products to let you share what you want on your terms."