Amazon has paused construction on its second headquarters in Virginia, known as "HQ2," the company said Friday.
The first phase of the HQ2 campus, called Met Park, will open in June for 8,000 employees, an Amazon spokesperson said. The company delayed completion of the second phase but it still intends to ultimately bring 25,000 jobs to the headquarters, the spokesperson added.
"We're always evaluating space plans to make sure they fit our business needs and to create a great experience for employees," John Schoettler, vice president of Global Real Estate and Facilities at Amazon, told ABC News in a statement.
"Our second headquarters has always been a multi-year project, and we remain committed to Arlington, Virginia, and the greater Capital Region," he added.
Amazon has faced a challenging business environment after strong performance during the pandemic, when customers stuck at home came to rely on delivery services.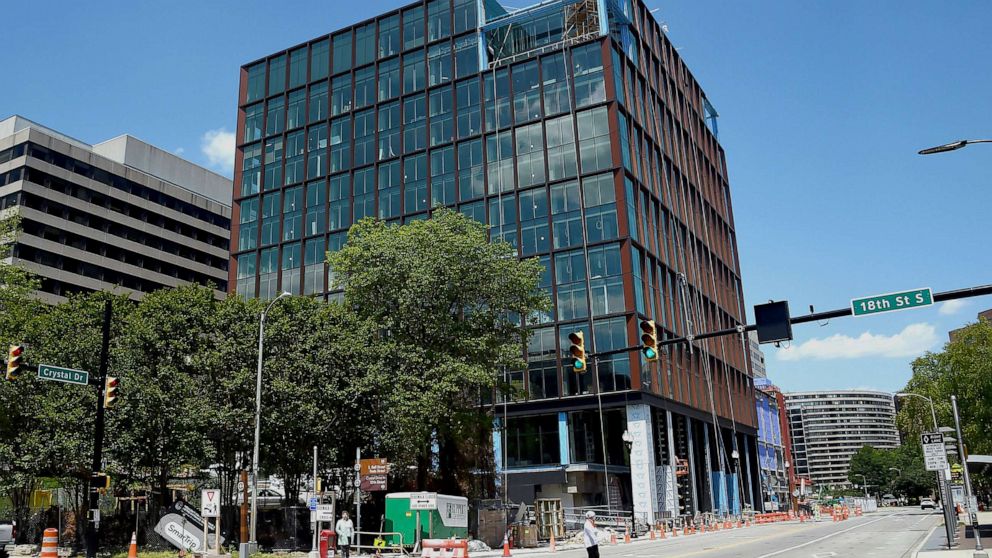 In early January, Amazon announced plans to eliminate just over 18,000 roles, including impending layoffs announced in November.
The news was first reported by Bloomberg.
Shares of Amazon have fallen about 38% over the last year. In early trading after the announcement on Friday, the share price increased about 2%.
The final timing of construction on HQ2 is still being determined, but the company expects the resumption later this year of pre-construction work, such as applying for permits, an Amazon spokesperson said.
In 2018, Amazon announced the selection of New York City and northern Virginia as sites for a second headquarters divided between the two locations. However, the company withdrew its plans from New York City the following year, leaving Virginia as the sole site of its second headquarters.
The company said it remains committed to investing in affordable housing, computer science education and nonprofit groups in the Arlington area.
"We appreciate the support of all our partners and neighbors, and look forward to continuing to work together in the years ahead," said Schoettler.