Good luck trying to get a Colorado driver's license today.
The state has closed all of its Department of Motor Vehicles offices and told employees to stay home, without pay.
At total of 15,500 Colorado state employees are getting an extended holiday weekend, albeit an unpaid one.
In addition to DMV offices, places like the state capitol, history and cultural museums and parts of the Public Health and Environment department are closed.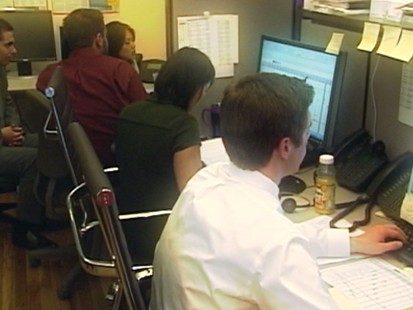 Colorado is the latest state to resort to furloughs to help close recession-related gaps in their budgets.
Today is the first of four days that the state will use to furlough workers over the next few months. The move is expected to save $13.6 million. In addition, the state began laying off 300 workers last week.
"Critical services, those things that affect public safety, will stay open," said Evan Dreyer, a spokesperson for Colorado Governor Bill Ritter Jr.
Dreyer notes there will be plenty of other offices still open for business, such as parks, state hospitals and even unemployment offices.
And while you may not be able to get a driver's license, you can get a speeding ticket. State troopers will be on regular patrol.
"You can get your driver's license tomorrow," quipped Dreyer. "You shouldn't speed any day."
Colorado's furloughs are not unique. As the economy has melted down, states and cities across the country are furloughing workers. Georgia is furloughing 128,000 educators.
New Mexico is considering furloughing about 1,800 workers in the state court system to help close a $400 million deficit.
Workers have already been furloughed in Arizona and in California, where Gov. Arnold Schwarzenegger has ordered state employees to take three days off a month without pay. That amounts to a 14 percent pay cut.
In Maryland, 70,000 state workers will be furloughed five days in coming months and the city of Chicago is furloughing 11,000 workers for three days.
For the public, furloughs mean mostly minor inconveniences, from closed libraries and DMV offices. Many forms and services are available online, for example.
"I think most people are taking it in stride," said Dreyer.
However, The Wall Street Journal reported last week that furloughs in Detroit's Department of Human Services are slowing assistance for low-income families that helps keep children from having to go into foster care.
Colorado is considering a plan that would allow early release for prison inmates who are within six months of their release date. The plan would save $45 million over the current and next fiscal years, according to the governor's office.
The Associated Press contributed to this report.