After years of encouraging consumers to load up on debt, the credit card industry is trying a novel tactic: helping borrowers manage their debt. Tuesday, JPMorgan Chase unveiled new card features that even critics are applauding as a shift in how consumers can track and manage purchases, as well as pay off debt.
The centerpiece of the free offering, called Blueprint, is a feature that allows consumers to avoid paying interest on everyday purchases — such as groceries — even while accumulating interest on other purchases. Other features allow borrowers to track spending and create payment plans to whittle down debt.
Other issuers have launched similar, if less ambitious, products. Wells Fargo and Discover Card have rolled out online budgeting or debt-management tools. American Express has begun a national advertising campaign to deliver the message that its charge card — which consumers pay in full each month — is "right for the times," says Jud Linville, the chief executive of consumer services.
Amid the recession, issuers have reason to be concerned about consumer debt loads. Credit card defaults and delinquencies have hit records, roiling the industry's balance sheet. When consumers take on too much debt and can't pay, that cuts into issuers' profits, says Ron Shevlin, a senior analyst at researcher Aite Group.
Linda Sherry, director of national priorities at Consumer Action, an advocacy group, has criticized Chase's fees and rates in the past year. Nevertheless, she calls its new offering "revolutionary" because it "rewrites the rules on credit card use."
With traditional credit cards, if consumers don't pay in full, interest accumulates on the entire balance from the purchase date. But the Blueprint feature — available to 20 million Chase customers — allows borrowers to keep an interest-free grace period for everyday items, as long as they choose those categories in advance and pay them in full each month.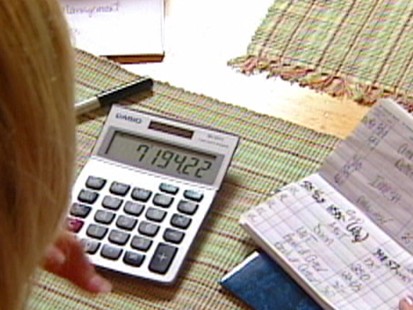 William Wallace, president of Chase's credit card services division, says the industry "hasn't (always) been that transparent and clear in terms of the interest consumers pay." But he believes the new product will "go a long way" in helping consumers understand card debt.
Issuers are betting their campaigns will retain existing customers and bring in new ones. Some analysts question, though, whether consumers will immediately embrace the industry's attempts to help them manage their money. Even though the timing is right for issuers' new offerings, some consumers "may not trust them in the beginning," says Robert Litan, a senior fellow at the Brookings Institution, a think tank. Most — if not all — major issuers have raised card interest rates or fees during the recession, actually making it harder for consumers to pay off debt.
Travis Plunkett, legislative director at the Consumer Federation of America, warns that issuers' efforts could be a way to "win the loyalty of their customers, rather than a substantial shift in the way they do business."