— -- Both fans and foes of J. Crew are abuzz this week about J. Crew's new size: XXXS or 000. Who would want to wear a XXXS, which fits someone with a waist size of 23 inches?
A lot of untapped customers in Asia, according to the apparel company.
The privately-owned retailer said it extended additional sizing to accommodate customer demand primarily coming from their market in Asia -- Hong Kong in particular.
J. Crew's online sizing chart lists a range of clothing that includes size 16, petites, tall, shoe sizes from 5 to 12, and special swim sizes for long and short torsos, D-cups and more.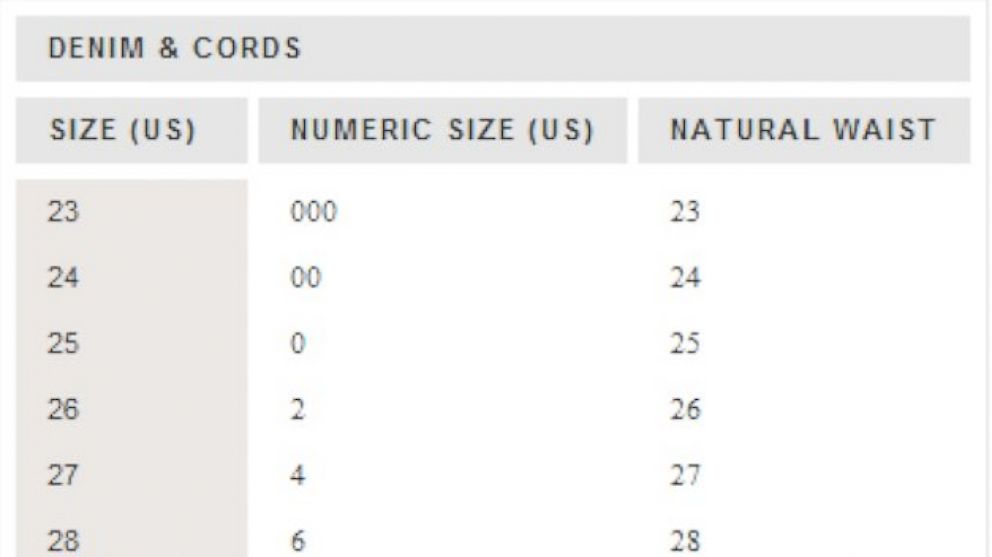 Some bloggers have criticized the small offering, saying it is line with the "vanity sizing" trend of duping customers into thinking they are wearing smaller sizes.
Target Caught in Plus Size Clothing 'Manatee' Flap
Abercrombie and Fitch Apologizes for Comments About Larger Sizes
A look at Banana Republic's size chart, by comparison, shows the range of clothing options in U.S. retailers.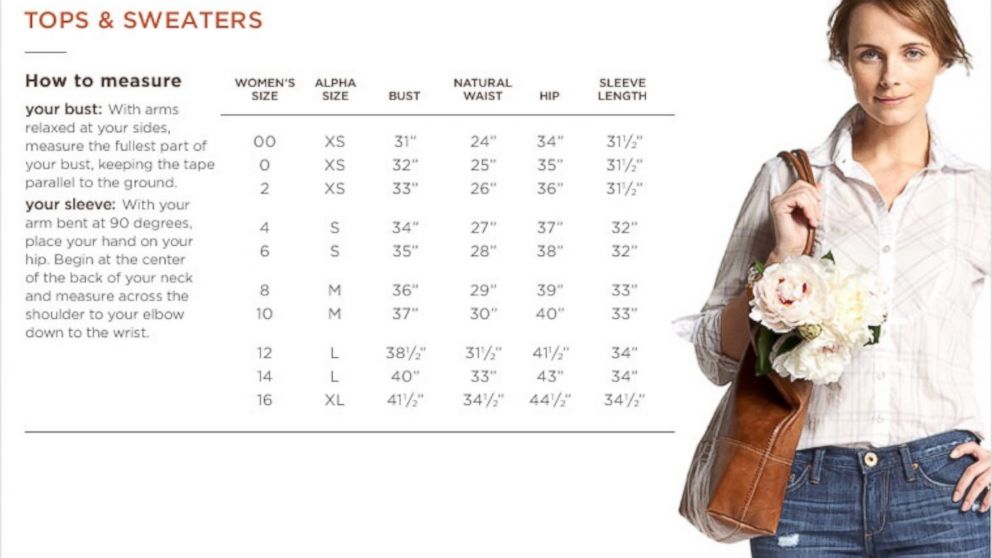 Some marketing experts call J. Crew's new size a savvy business move.
Retail expert Jennifer Black, CEO and president of Jennifer Black & Associates, said many retailers tend to stock smaller sizes in low numbers as it is. She applauds more options for consumers and said J. Crew's reasoning to appeal to customers in Asia is not surprising.
"We feel like the retailers in general never make enough in small sizes. What stocks out first when an item is hot are sizes 0 to 4," said Black, who is 5'5".
"I'm a 00 at [Ann Taylor] Loft in pants. Then I wonder what really small people do. They don't have a whole lot of options," she said.
If J. Crew were to really support "vanity sizing," the company would have slowly shifted its sizing chart larger, such that customers would believe they are wearing smaller sizes. But Black said that would be impractical from a business perspective.
"They would have to re-size the whole wardrobe, which I would doubt they would do. People order the same size and it would be too big. The only thing you don't want to do is go the other way: that's like the kiss of death."
Gigi Ganatra Duff, vice president of public relations and communications at HSN Inc., said she applauds J. Crew's move, if it provides options for more body types.
HSN uses an "all-sizes strategy" from 2 to 24 and X-small to XXXLarge in every brand it sells. And the company offers it at the same price, no matter the size. Duff said the company received requests for smaller sizes from customers of television host Giuliana Rancic, so the company added the size extra-extra-small (XXS) to her brand.
The company also shows in photos and videos on HSN.com what various sizes of clothing look like, instead of one stock image.
"The real marketing win is not in the size number but the number of sizes," Duff said.