Debt Collector Fined for Illegal Texts, Cartoon 'Shakedown' Envelope, FTC Says
A debt collector is accused of revealing too much information on its envelopes.
September 26, 2013, 12:09 PM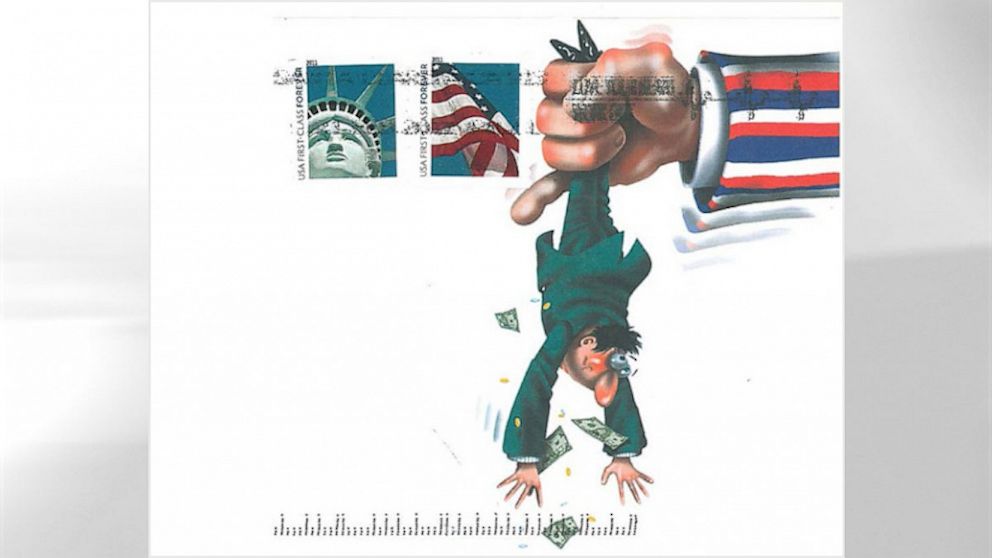 Sept. 26, 2013 — -- A debt collector is paying $1 million to settle charges that it illegally revealed consumers' debts by mailing them dunning notices in an envelope featuring a large arm shaking money from an upside down man, and using text messaging to collect debts unlawfully.
This is the agency's first action against a debt collector who used text messaging to collect debts in an "unlawful manner," the FTC says.
The FTC alleges that National Attorney Collection Services Inc. and National Attorney Services LLC used English- and Spanish-language text messages and phone calls in which they failed to disclose that they were debt collectors, which is illegal.
The defendants are accused of violating the Fair Debt Collection Practices Act and the FTC Act. The FTC alleges the companies illegally revealed debts to the consumers' family members, friends and co-workers.
Read More: Tips to Report Deceptive Debt Collectors
"Among other tactics, the defendants used mailing envelopes picturing a large arm shaking money from a consumer who is strung upside down," the FTC said.
Barry Cutler, the attorney representing the business owner, said the companies "are in compliance now and have been in compliance for some time."
"We are glad we could resolve this amicably," Cutler said.
Debt collectors are not permitted to publicly disclose someone's private debts, because doing so could endanger their jobs and reputations, the FTC said. Envelopes can include only the name and address of the company.
"No matter how debt collectors communicate with consumers – by mail, by phone, by text or some other way – they have to follow the law," Jessica Rich, director of the FTC's Bureau of Consumer Protection, said in a statement. "The FTC has a zero tolerance policy for deception."