Disney filed a lawsuit Wednesday in U.S. District Court against Florida Gov. Ron DeSantis and various Florida officials over a campaign the company alleges was "patently retaliatory, patently anti-business, and patently unconstitutional."
The lawsuit follows the state oversight board's decision to void "publicly noticed and duly agreed development contracts which had laid the foundation for billions of Disney's investment dollars and thousands of jobs," according to the legal filing.
The company's lawsuit called the move "a targeted campaign of government retaliation — orchestrated at every step by Gov. DeSantis as punishment for Disney's protected speech — now threatens Disney's business operations, jeopardizes its economic future in the region, and violates its constitutional rights."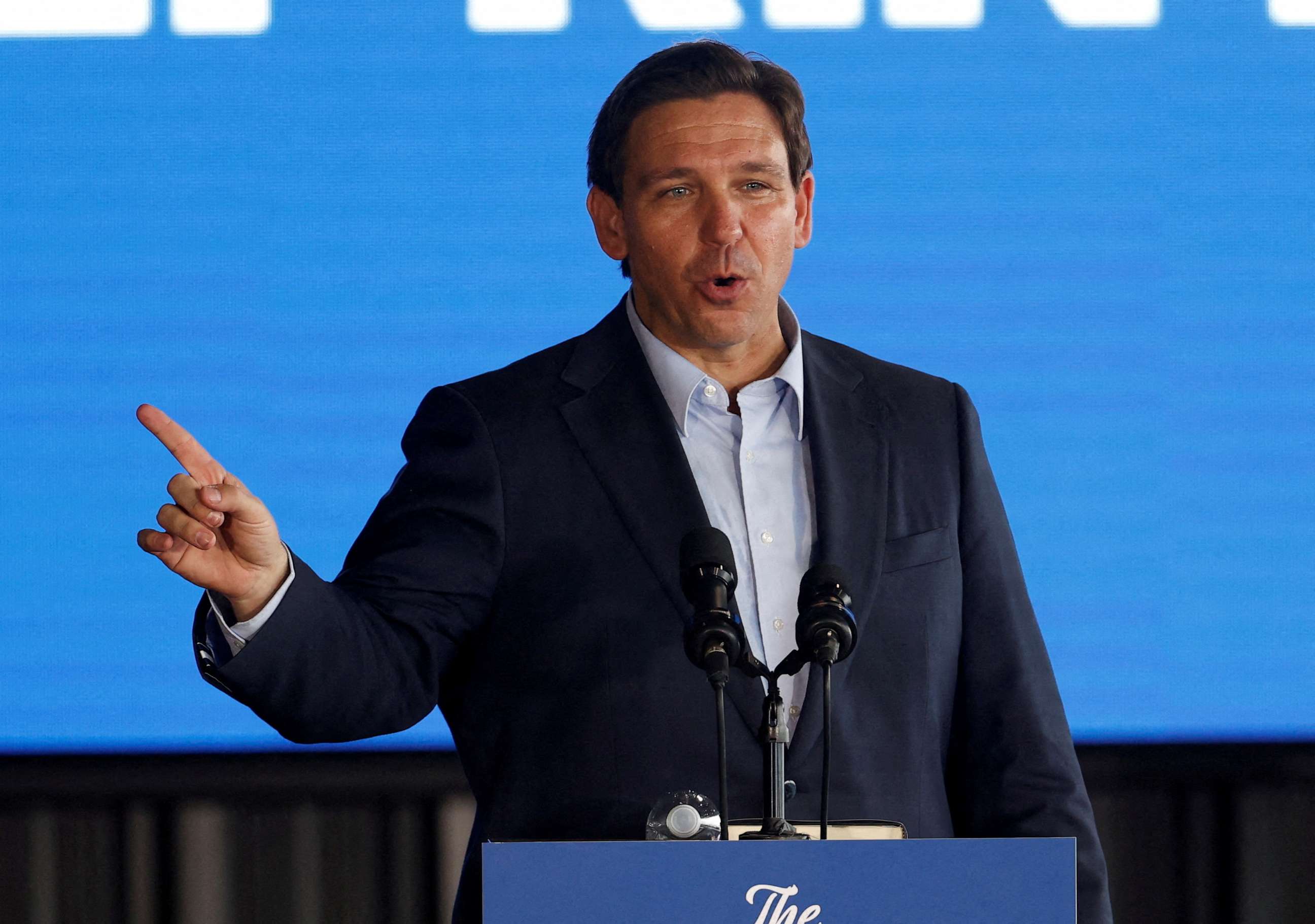 Gov. Ron DeSantis has been at odds with the company since Disney, the parent company of ABC News, publicly criticized a DeSantis-backed controversial Florida law that restricts content concerning sexual orientation and gender identity in grades kindergarten through third grade. The Parental Rights in Education Law has been dubbed by critics as the "Don't Say Gay" law and argue it paints LGBTQ topics as taboo or inappropriate.
Disney, citing concerns of discrimination, has said it "should never have passed and should never have been signed into law."
Supporters of the law say it allows parents to decide what their children can learn about certain subjects.
DeSantis has since aimed to take control over Disney's special tax district that allows the theme park to govern itself, according to the lawsuit. The Florida Legislature voted to dissolve the former governing board of the district and create a DeSantis-appointed Central Florida Tourism Oversight District in its place. The board voided a contract made before the CFTOD was in place, according to the lawsuit.
Taryn Fenske, the communications director for Gov. Ron DeSantis, told ABC News, "we are unaware of any legal right that a company has to operate its own government or maintain special privileges not held by other businesses in the state."
The statement continued, "This lawsuit is yet another unfortunate example of their hope to undermine the will of the Florida voters and operate outside the bounds of the law."
Nikki Haley, a 2024 Republican presidential candidate and former South Carolina governor, jabbed at DeSantis' battle with Disney. DeSantis is expected to soon launch a 2024 presidential campaign of his own.
"Hey @Disney, my home state will happily accept your 70,000+ jobs if you want to leave Florida. We've got great weather, great people, and it's always a great day in South Carolina," Haley tweeted. "SC's not woke, but we're not sanctimonious about it either."
ABC News' Brittany Shepherd and Hannah Demissie contributed to this report.