— -- Remember the $425 pair of denim jeans with fake caked-on mud sold at Nordstrom that lit up the Twittersphere a couple of weeks ago?
Well, they're so last month.
Enter the latest distressed fashion item that's created a fashion fracas on social media: Belgian designer Maison Margiela's ripped-up sneakers, which cost an eyebrow-raising $1,425 at Neiman Marcus.
According to Neiman Marcus' website, the Italian-made Future Destroyed high-top white-and-yellow sneakers feature "heavy distressing," inluding ripped and peeling leather, holes and scratches.
Neiman Marcus, a Dallas-based luxury department store, describes the designer as "a pioneer of avant-garde fashion" who worked "during the 1980s to redefine luxury under radical new terms."
TV host Mike Rowe, formerly of the Discovery Channel's "Dirty Jobs," kicked off the faux mud jeans controversy.
"I offer further proof that our country's war on work continues to rage in all corners of polite society," he wrote on Facebook. "Behold the latest assault from Nordstrom's ... Finally -- a pair of jeans that look like they have been worn by someone with a dirty job ... made for people who don't."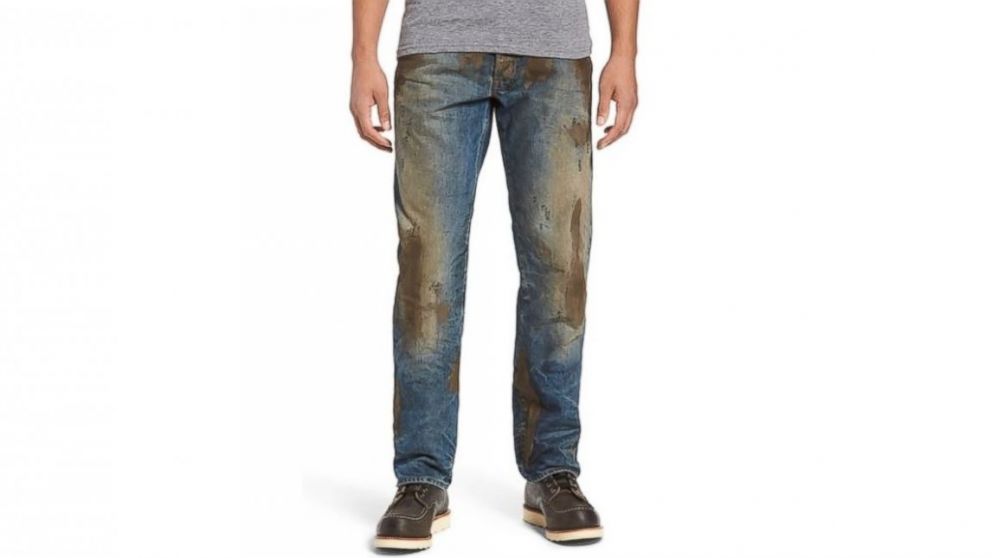 Reebok subsequently entered the fray by adding the Reebok Authentic Sweat Shirt — complete with fake sweat stains — on its website among its legitimate offerings. The faux soiled shirt's price? $425, of course.