The Ebola Effect: Schools Shut Down, Sanitizer Sales Spike
How the nation is reacting to the Ebola virus scare.
October 16, 2014, 2:03 PM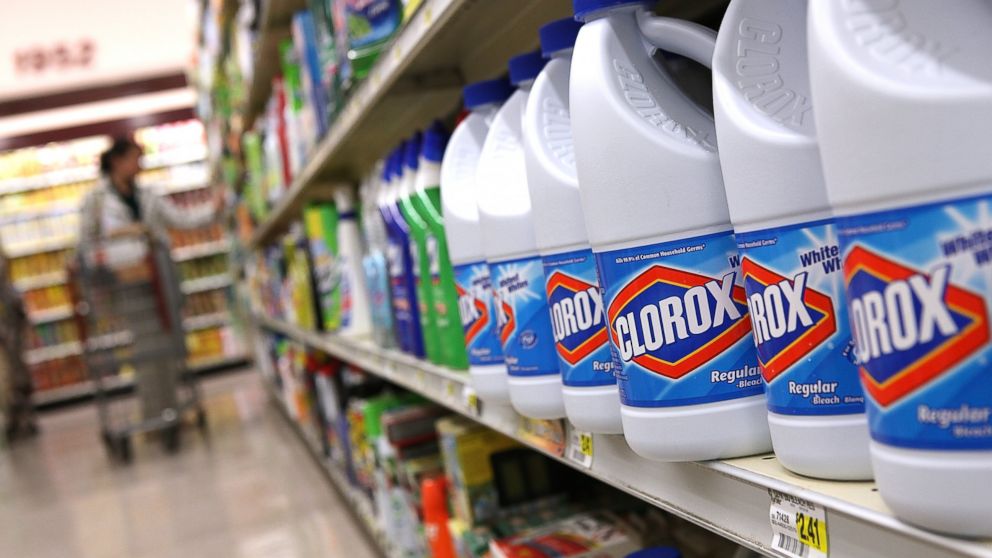 — -- Ebola in America might have started in Dallas, but fear is spreading across the nation.
Sales of hand sanitizer and cleaning products have spiked, concerned passengers are getting their temperatures taken at airports and students who are states away from the deadly disease are being sent home from school out of precaution.
"Obviously on the hygiene side, we expect to see sales increasing," said Randy Kates of Kimberly-Clark, which produces cleaning supplies, disinfectants and hand sanitizers for businesses, among other products. The company's sales have increased in that area, but Kates saide it's likely a mix of Ebola concern and the expected bump from cold and flu season.
Sales of hand sanitizer are up 9.4% in the last four weeks ending on Oct. 5, compared to the same time last year, according to IRI, a Chicago-based market research firm.
Texas mom Shalita Heard, who lives about 45 minutes from Dallas, said she's stocking up on cleaning supplies because she's worried about keeping her three sons safe from the deadly disease.
"Before now, we would occasionally use the sanitizing wipes in Walmart before we use the shopping carts," she said. "Now, we basically wipe the entire cart down."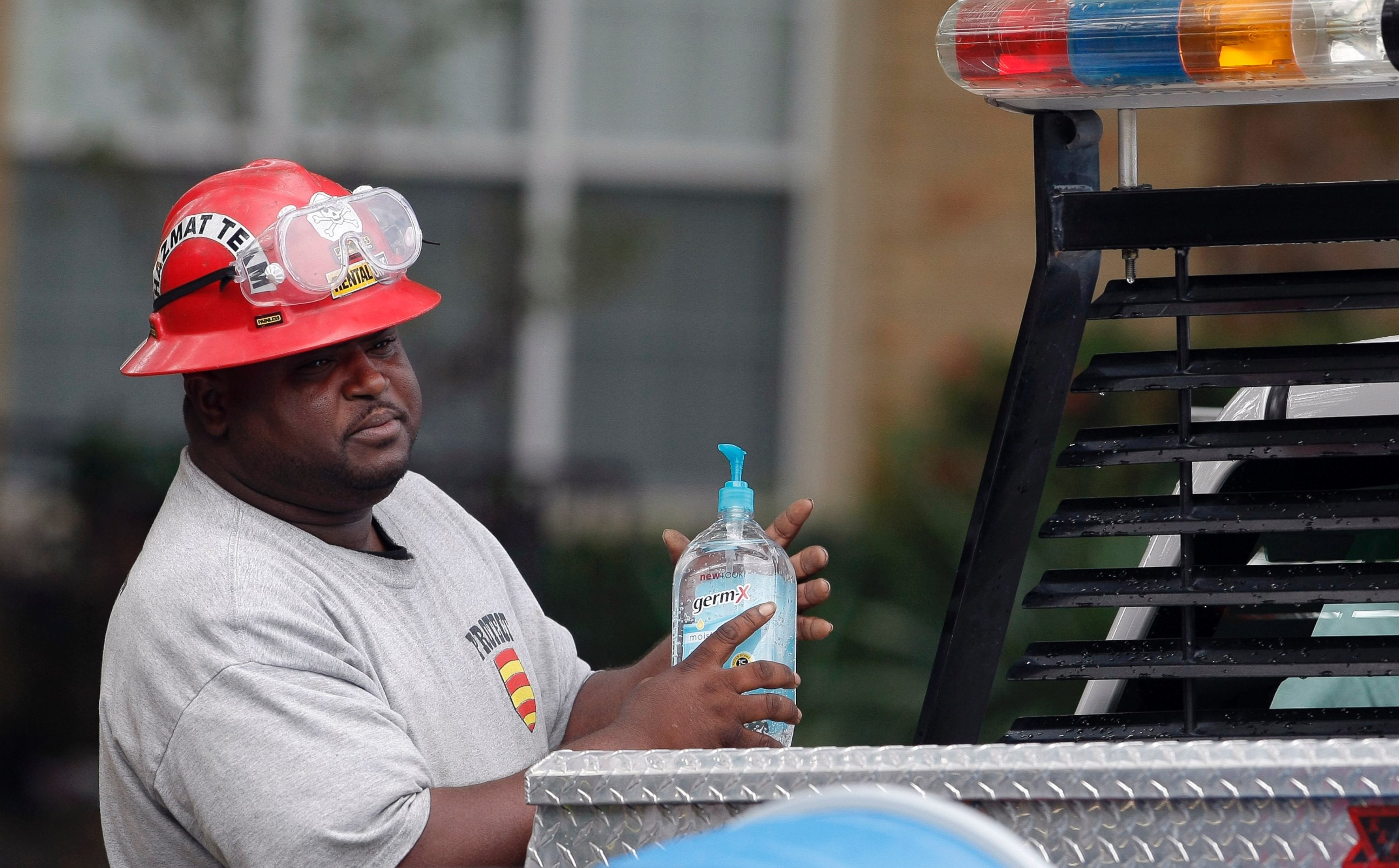 She added that she sends her boys to school with hand sanitizer. According to the U.S. Centers for Disease Control and Prevention, the Ebola virus cannot live for more than a few hours on dry surfaces.
Two nurses who treated Thomas Eric Duncan, the first person to be diagnosed with Ebola in the U.S., at a Dallas hospital are now infected with Ebola. Ohio residents are on edge after learning that one of the nurses, Amber Vinson, flew on Frontier Airlines from Dallas to Cleveland after treating Duncan, but before she was diagnosed.
That news caused a domino effect at schools in several states, as health officials scrambled to learn who else was on Vinson's flight and could potentially have been exposed to the disease.
One Akron elementary school is closed until Oct. 20 after officials learned that a student's parent had contact with Vinson during her trip, ABC affiliate WEWS reported. Summit County Public Health quarantined the student and her parent as a precaution. A middle school and elementary school that share a campus in nearby Solon also closed today for cleaning after learning a teacher also flew from Dallas to Cleveland on that airline, according to the affiliate.
Several Cleveland health employees, including five nurses, who were on Vinson's flight are now on paid leave while their health is being monitored, the Cleveland Clinic and the MetroHealth System told WEWS.
Three schools in Belton, Texas, are closed today as officials investigate whether some students were also on the same flight.
And a community college in California cordoned off part of the school in response to "a student whose family member reported flu-like symptoms and was hospitalized," Southwestern College said on Twitter.
The hysteria has even spread to Virginia, where Fairfax County Public Schools announced they will start screening students for Ebola if they visit the health office with a high temperature. Schools will ask students if they have traveled to West Africa, officials said.