The Federal Aviation Administration has approved the first commercial drone flight over land -- a plan by the British-based energy company BP and AeroVironment of Monrovia, California, to survey land in Alaska with an unmanned aircraft.
Interested in
?
Add as an interest to stay up to date on the latest news, video, and analysis from ABC News.
"These surveys on Alaska's North Slope are another important step toward broader commercial use of unmanned aircraft," Transportation Secretary Anthony Foxx said in a statement. "The technology is quickly changing, and the opportunities are growing."
But if you order a sweater online from Amazon tomorrow, or a drink at your local bar, don't expect either to arrive by drone. The FAA has remained cautious about most commercial drone use.
Read More: FAA OKs Commercial Drone Flights Over Land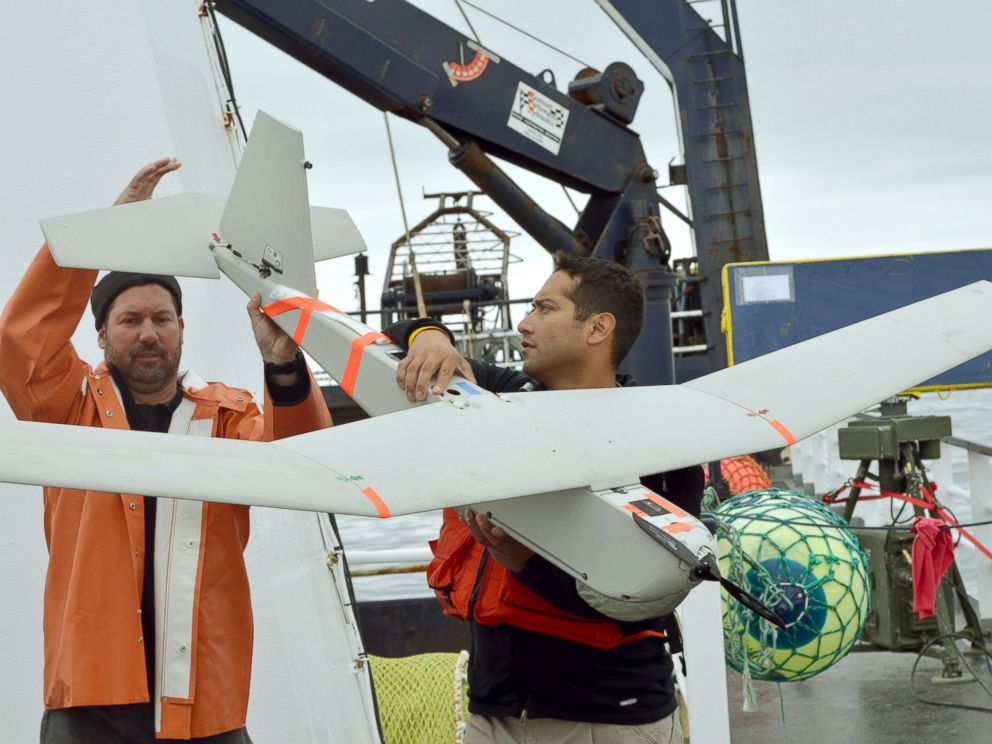 Read More: Drone Advertising May Come to a City Near You
"Our whole focus is safety," said an FAA spokesman. "Everything we do to integrate unmanned aircraft has to have a safety basis to it. We know unmanned aircraft can pose a hazard to other aircraft but also to people and property on the ground."
All commercial drone flights over land have three FAA requirements: a licensed pilot, authorization from the FAA, and certified aircraft that meet military standards, the FAA spokesman said.
AeroVironment's Puma drone is a hand-launched device that is 4 1/2 feet long and 9-feet wide -- smaller than controversial military unmanned systems created by military contractors such as Boeing and Northrop Grumman.
AeroVironment already happens to be one of the Pentagon's top suppliers of small drones, so the government has worked with it before. The company's sales have declined as the wars in Iraq and Afghanistan have come to a close, the Los Angeles Times reported.
Though most commercial uses remain forbidden, entrepreneur GauravJit Singh, who has plans for advertising drones, applauded the new step by the FAA.
"It's no surprise a large company like BP was able to get the permission before anyone else, however I think it's a clear signal we are moving in the right direction," said Singh.
His company, DroneCast, provides aerial banner advertising with the hope of flying drones over major cities.
In April, without formal FAA approval, Singh launched a drone that advertised his own firm over the skies of Philadelphia. He told ABC News his company has a few large contracts involving large events, including concerts and sporting events, though he wouldn't give specifics. DroneCast can now project images and videos on buildings and streets, along with the original banners, he said. Singh's drones can also drop promotional items such as t-shirts and bracelets into crowds, he said.
"With all the different applications for drones and the numerous jobs the commercial drone industry can create, it's obvious that we need to allow commercial drone use," he said. "It's just a matter of how to best allow it so it's safe for everyone. In this specific case, the company plans to use a military grade drone. Therefore, it doesn't solve the problem most small drone-related companies in the U.S. are facing with unclear laws or policies. Nevertheless, this is definitely a step in the right direction."
Last week, the FAA announced that it was considering allowing seven film companies to use drones for aerial photography on a closed set.