As expected, the Federal Reserve raised short-term interest rates 25 basis points to a range of 2.25 percent to 2.5 percent on Wednesday, while expressing a cautious view of economic growth in the next year.
The central bank also indicated that it would raise rates two times, rather than three next year. This is the ninth rate hike since December 2015.
"We saw a rising trajectory for growth in 2018. Today we see a moderating trajectory," Fed Chairman Jerome Powell told reporters in a press conference following the announcement. He also said he expected to see wages to continue to rise.
The Federal Open Market Committee said in a statement that "indicators of longer-term inflation expectations are little changed, on balance."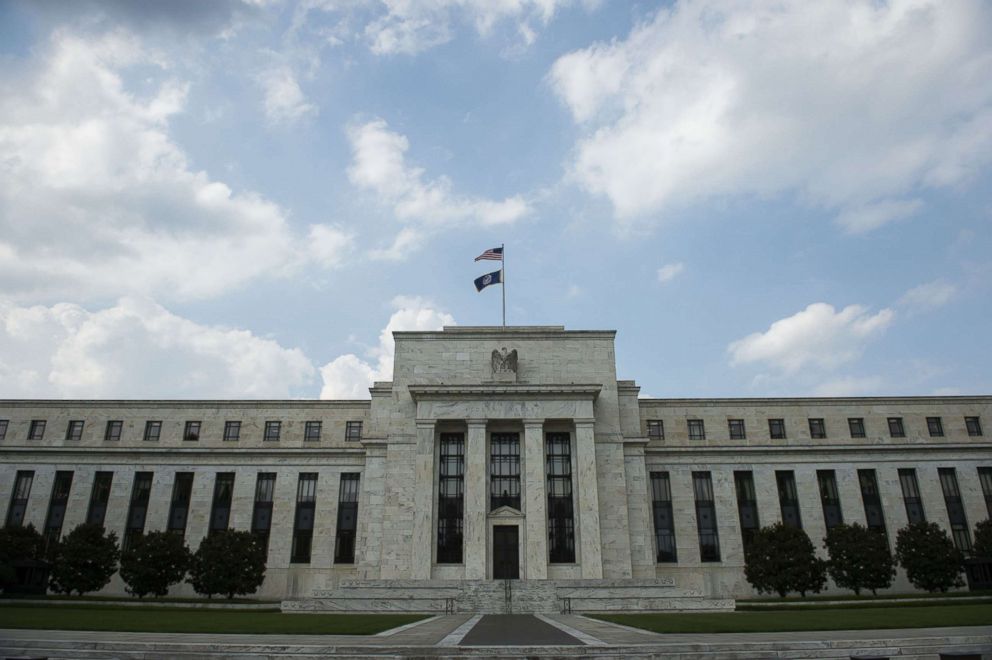 "It's appropriate. The economy is still growing pretty well, the pace of growth is solid, we're almost at full employment and inflation is very close to 2 percent," Michael Feroli, chief U.S. economist at JPMorgan, told ABC News. "That judgment comes from trying to not get too emotionally influenced by what the stock market does."
For the average consumer, the rise in interest rates will have some tangible effects. Loans for home mortgages, cars and credit cards will be more expensive, as banks pass the rate increase onto customers.
"If you're a saver, you're probably going to earn more, if you're a borrower you're probably going to pay more," Feroli said.
However, Feroli cautioned against drawing too many conclusions about future interest rate moves.
"It's not obvious that longer-term interest rates are going to move all that much. This is already pretty well-anticipated. What is more important for longer-term interest rates is not today, but what's expected for the next few years," Feroli said.
Tim Duy, an economics professor at the University of Oregon, told ABC News that in addition to the increased cost of loans passed onto consumers, the rate increase could tighten credit requirements so that it's harder to get a loan.
The hike "should have a tiny impact on economic activity. It should make loans more expensive and slightly more hard to get," Duy said. "Maybe prices don't rise, but banks may only take low credit risks."
The stock market ended the day lower after the rate hike news. The Dow Jones Industrial Average ended the day at 23,324, down 351 points or 1.5 percent, recovering from 500-point drop. The S&P 500 closed at 2,507, down 39.2 points or 1.54 percent. The tech-heavy NASDAQ ended at 6,637, down 147 points or 2.2 percent.