— -- A Florida woman who evacuated from Hurricane Irma with her three children won $10,000 in a lottery scratch-off ticket in North Carolina.
Tiffany Hatfield, 28, left her home in Ocoee, near Orlando, late Friday night with her three young daughters to drive to a friend's home in Virginia.
Hatfield moved to Florida from Connecticut in June to live closer to family while her husband, a member of the U.S. Navy, is stationed in Hawaii. Hatfield did not plan to evacuate until her husband, who is deployed, suggested she leave with their kids.
"He pulled into port and called and all he said was, 'I saw the hurricane and you guys need to leave,'" recalled Hatfield, who left with her daughters around 10 p.m. Friday night.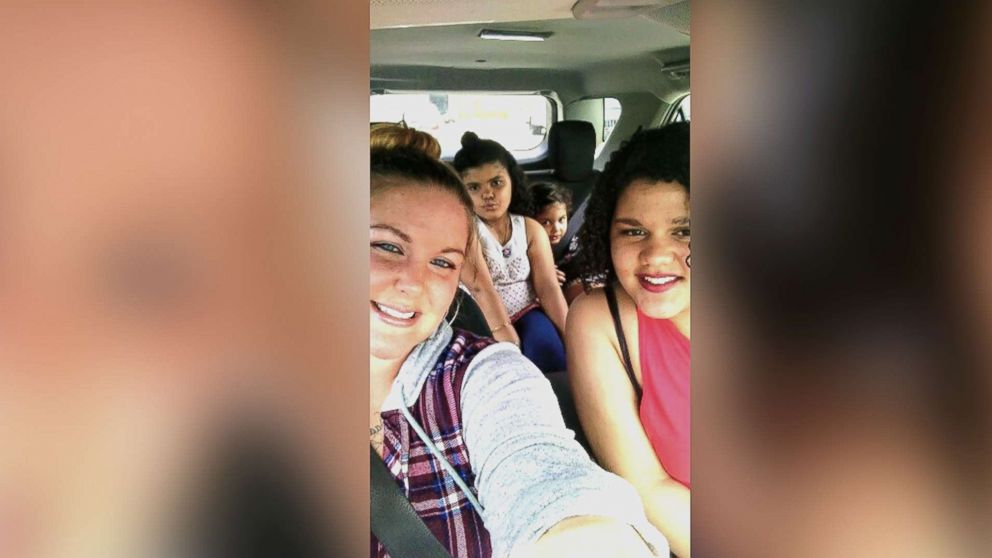 Hatfield drove through the night in traffic heavy with other evacuees. Early Saturday morning, Hatfield stopped at a "middle of nowhere" convenience store in Rocky Mount, North Carolina.
While she and her daughters stretched, she purchased two $5 scratch-off tickets. One of the two tickets proved to be a $10,000 winner.
"I thought maybe I was looking at it wrong so I had my oldest daughter look at it," Hatfield said. "She started screaming and we all started screaming."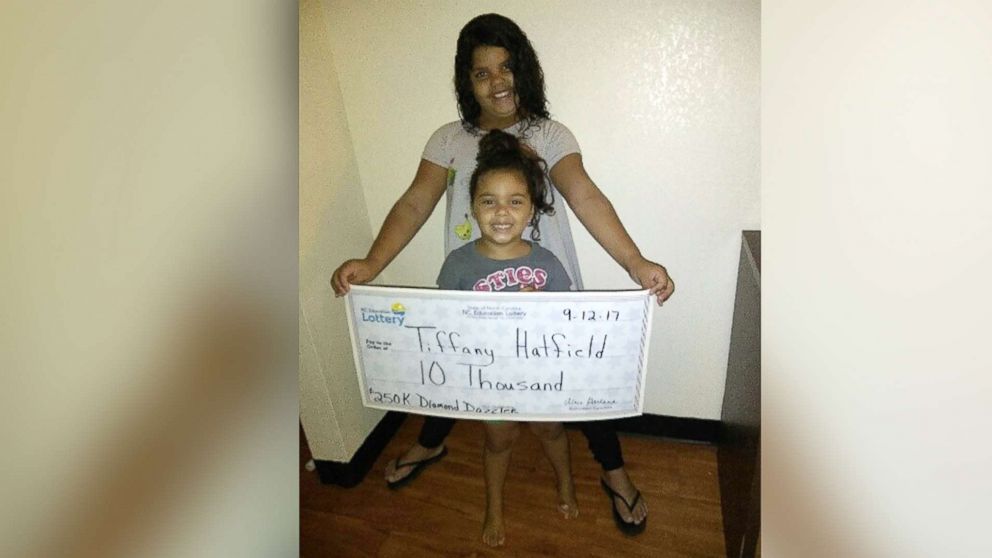 With the state's lottery offices closed for the weekend, Hatfield drove to her ultimate destination in Virginia with her winning ticket close in hand.
"I was so scared I was going to lose that ticket," she said. "I kept it in my wallet right next to me and checked it on every minute."
Hatfield and her daughters made a detour to a lottery office in Greenville, North Carolina, Tuesday on their way home to Florida. Hatfield accepted a check for $6,951, the amount she received after federal and state taxes, a North Carolina Education Lottery spokeswoman told ABC News.
Hatfield's home in Florida lost power but sustained only minor damage, including a downed tree and flooding in her yard.
She plans to use the money to redecorate her family's home.
"It's still so crazy to me how it happened," she said. "It just wound up so perfect."