— -- The CEOs of Whole Foods are apologizing for overcharging customers and offering free food to people in return.
"Straight up, we made some mistakes. We want to own that and tell you what we're doing about it," Walter Robb, co-CEO of Whole Foods Market said in a video published on Wednesday.
Investigators found Whole Foods locations in New York City "routinely overstated" the weight of pre-packaged contents and overcharged customers, according to an announcement by the city's Department of Consumer Affairs last week. The investigation also found the company undercharged customers.
John Mackey, who is founder and co-CEO of Whole Foods, said, "These mistakes have to do with the things that we do in the store with mostly our fresh product, whether we're making sandwiches, or we're squeezing fresh juices or having cut fruit. In these areas, there is a very, very small percentage [where] there are mis-weighing errors."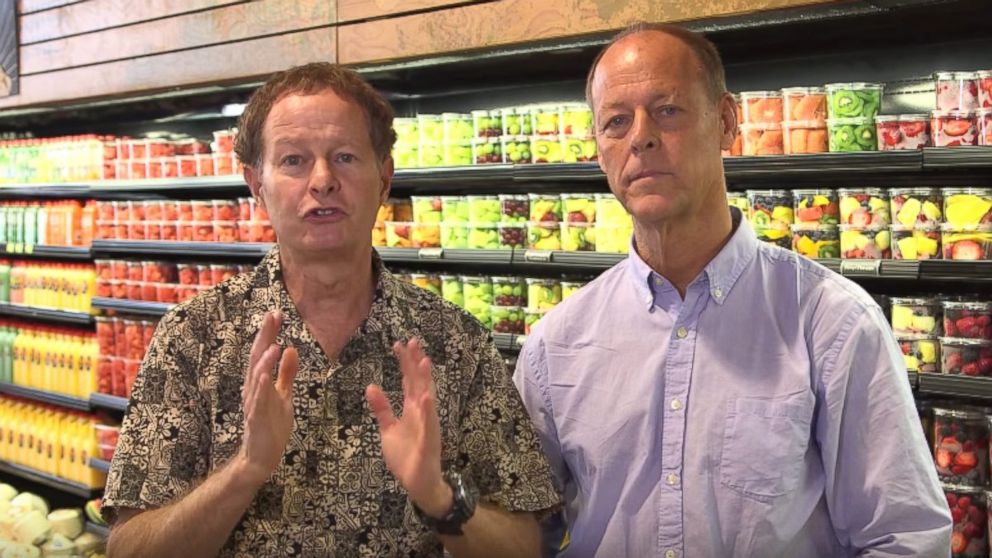 "And we know they're unintentional because the mistakes are both in the customers' favor and sometimes not in the customers' favor," Robb said. "It's understandable sometimes mistakes are made. They're inadvertent. They do happen, because it's a hands-on approach to bringing you the fresh food."
Mackey said the company is increasing training around the country, including New York City. The company is also implementing a third-party auditing system that will report on the company's progress in 45 days. The company is implementing a 100 percent guarantee to customers, where if there is a mistake in a customer's favor, they can have the item for free.
Beginning last fall, New York City tested 80 types of pre-packaged products, including meats, dairy and baked goods, and found they all had mislabeled weights. The overcharges ranged from 80 cents for a package of pecan panko to $14.84 for a package of coconut shrimp, the agency said. Whole Foods denied the allegations last week, saying the company disagreed with the city's "overreaching allegations."
Last year, Whole Foods agreed to pay a $800,000 settlement with the City Attorneys of Los Angeles, Santa Monica and San Diego after a statewide investigation uncovered widespread pricing violations in California. Those accusations included failing to deduct the weight of containers for self-serve foods at the salad and hot bars; providing less weight than the amount stated on the label for items sold by the pound; and selling items by the piece instead of by pound, which is required by state law.