To many environmentalists and investors alike, the clean energy technology sector appears to hold great promise.
But regulators are warning individual investors to be careful of green energy investment scams that appear to be on the rise as interest in alternative energy grows thanks to high oil prices and concerns about climate change.
"It seems like everybody's going green these days -- even fraudsters," the Financial Regulatory Authority warned last week. "However, the 'green' they are after is your money."
FINRA said green energy scams "dangle the promise of large gains from investing in companies purportedly involved in developing or producing alternative, renewable or waste energy products."
There are legitimate clean energy investment options out there, but FINRA says investors enthusiastic about this sector need to do their homework.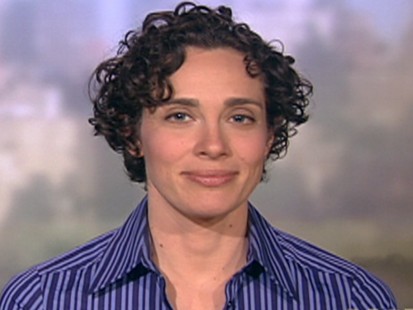 Green energy frauds may involve classic "pump and dump" scams that tout thinly traded stocks to create an artificial demand before the perpetrators sell their shares, leaving investors with worthless stock.
Last week's Investor Alert from FINRA cited a solar-panel stock touted as "set for a 200% gain" and a Chinese wind-power company called a "one in a million" opportunity that could jump "51X its current level." FINRA did not identify the companies in question.
Other possible green-energy frauds may employ a Ponzi scheme in which incoming funds from new investors are used to pay phony returns to earlier investors.
FINRA pointed to a recent case brought by the Securities and Exchange Commission that charges promoters of "eco-friendly opportunities" with luring 300 investors into a $30 million Ponzi scheme. The SEC charges the promoters falsely told investors they would be backing a "carbon negative" housing community in rural Tennessee and in a "biochar" charcoal substitute made from organic waste, promising returns ranging from 17 percent to "hundreds of percent" annually.
Representatives of the two companies named in the SEC's civil complaint -- Mantria Corp. of Bala Cynwyd, Pa., and Speed of Wealth LLC of Centennial, Colo. -- have denied the charges.
Some signs of a possible fraud, says FINRA:

Unsolicited communication such as faxes, emails, text messages and blog postings.

Seminars that use short-term incentives and bonuses, along with aggressive sales tactics urging you to liquidate savings.

Claims about the "next big thing."

Products that are in development stages or exist as "working prototypes."

Pressure to invest immediately.
Steps you can take to avoid falling prey to such tactics include considering the source of the information, exercising skepticism, reading a company's SEC filings and finding out where a touted stock trades.
Pump-and-dump scams typically involve penny stocks that do not meeting the listing requirements of the major stock exchanges such as the Nasdaq or New York Stock Exchange. Instead, they usually are quoted on the OTC Bulletin Board or in the Pink Sheets.
As I mentioned earlier, there are legitimate clean energy investment vehicles out there for those who believe in this sector. My suggestion to small investors is that they explore exchange-traded funds that specialize in the alternative energy industry.
Clean energy ETFs bought in a brokerage account offer an easy, inexpensive way to invest in the sector and eliminate your chances of running into a scam artist.
Some clean energy ETFs invest in the entire sector, while others specialize in particular segments such as solar, wind and biofuels. There's even a fund that invests in carbon credits.
Examples of ETFs in this sector include the PowerShares WilderHill Clean Energy Portfolio, Claymore/MAC Global Solar Energy Index and iShares S&P Global Clean Energy Index Fund.
Just remember to do your research before buying a clean energy fund and keep your investment modest. No matter how enthusiastic you are about clean energy, it remains a volatile sector that should not be the centerpiece of a retirement portfolio. Rather, it's something to complement it. My suggestion would be to keep an investment in this sector at 5 percent or less of your overall portfolio.
And keep an eye out for the potential scam artists that may be looking to exploit enthusiasm for a cleaner energy future.
This work is the opinion of the columnist and in no way reflects the opinion of ABC News.
David McPherson is founder and principal of Four Ponds Financial Planning in Falmouth, Mass. He previously worked as a financial writer and editor for The Providence Journal in Rhode Island. He is a member of the Garrett Planning Network, whose members provide financial advice to clients on an hourly, as-needed basis. Contact McPherson at david@fourpondsfinancial.com.