— -- Michelle Carroll and her husband, Donald, can count nine of the same knee pillows, all in Amazon boxes, spread across their living room in their Folsom, California, home.
In fact, the couple would have had at least 14 knee pillows if they hadn't insisted that the drivers making deliveries take some of the packages back.
"Yesterday my husband chased down the driver to return two packages," Michelle told ABC News.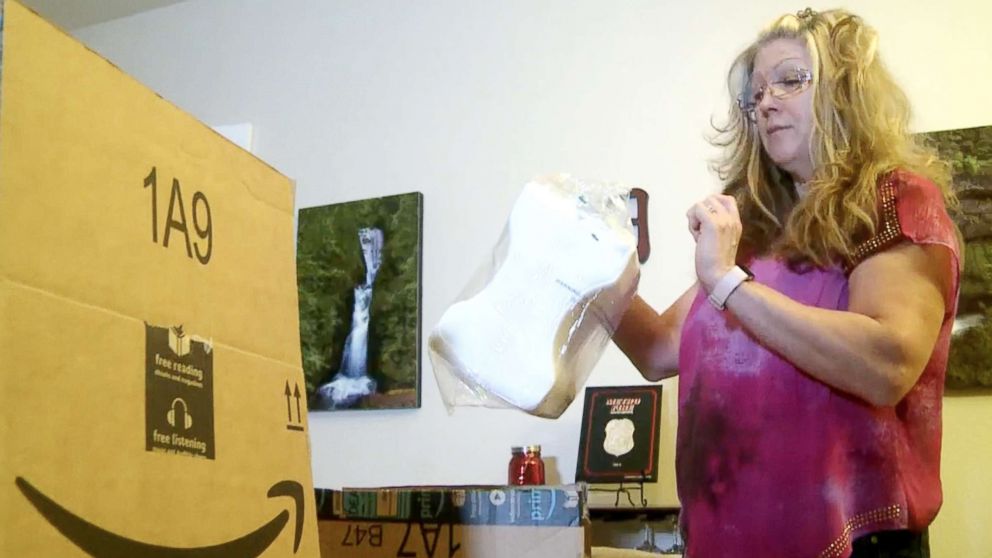 The couple said that they have been receiving Amazon packages since the beginning of February, but they thought the first package was a prank.
"[The first package] was a talking hamster toy and it was pretty funny at first," said Michelle.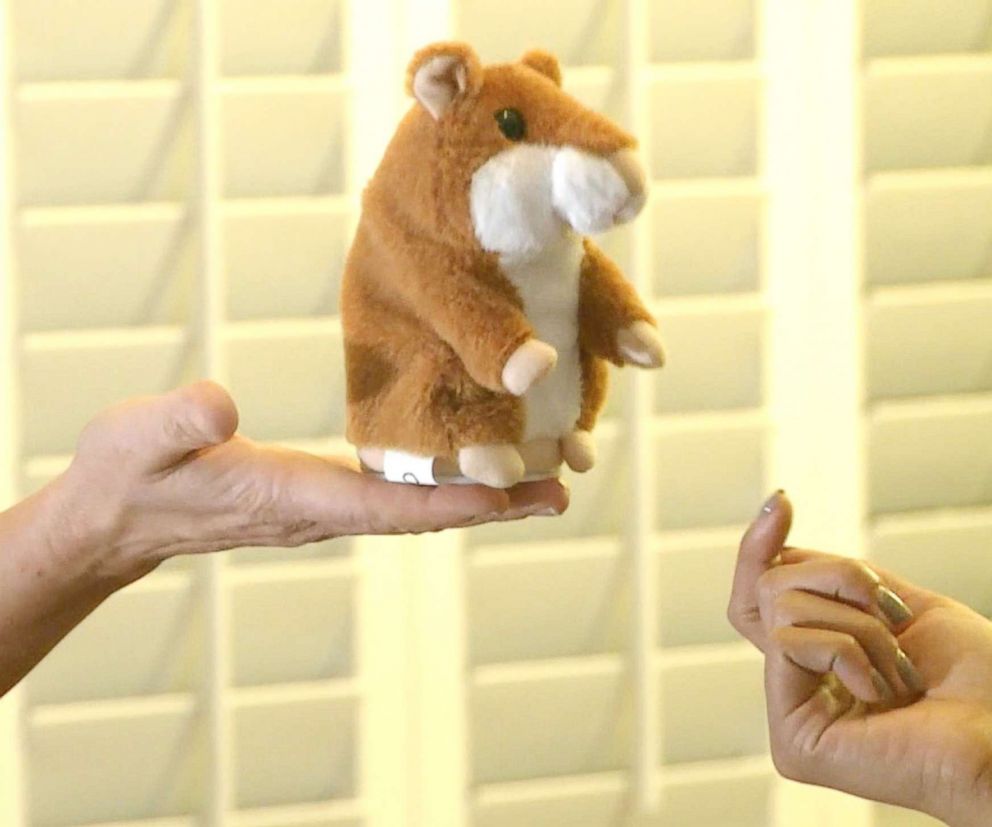 The packages don't have a return label and all of them were addressed to Donald, she said.
After a call to Amazon, the company assured them that the deliveries didn't affect their account and they took record of the tracking numbers.
"Our review detection systems are trained to catch this type of behavior and we will continue our ongoing efforts to detect and prevent abuse. Our investigations thus far indicate that there have been few reviews written on these shipments. We have removed these and will continue to remove any we do find immediately. We will hold offenders that have violated our policies accountable," said a spokesperson for Amazon in a statement to ABC News.
There had been multiple five-star reviews of the product on Amazon, which Michelle claims could be an example of "brushing," which is when manufacturers send items to random Amazon customers and then use their names to post fake reviews on the retailer's site.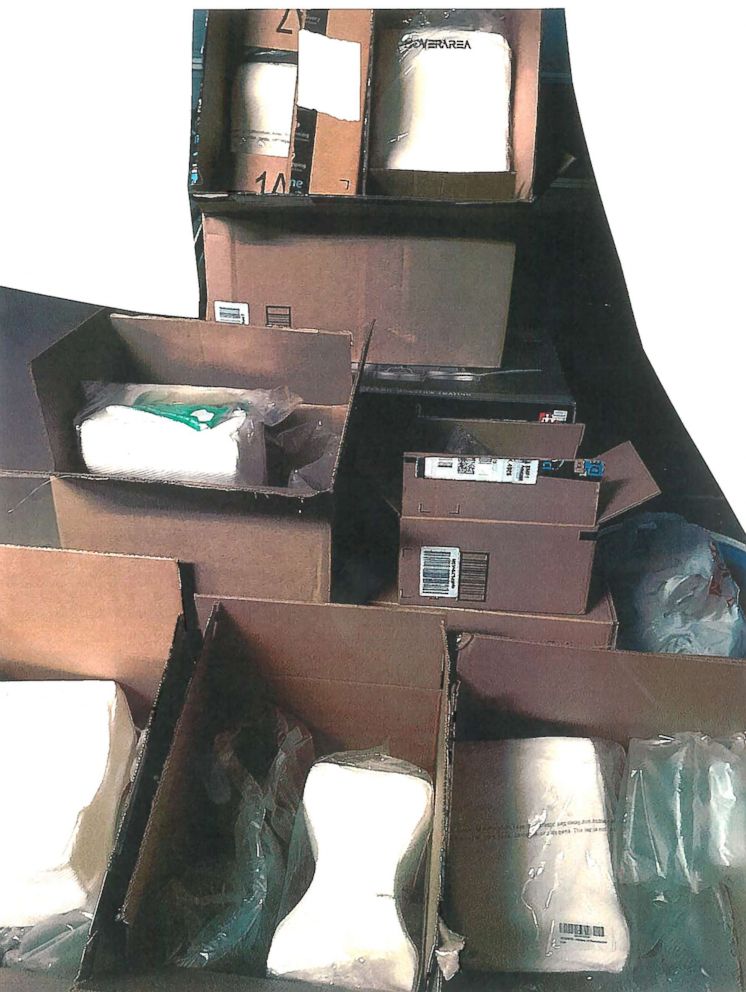 She said she left a review for the knee pillows calling them a scam.
"Do I feel like I'm a victim of a scam? Yes, absolutely," she said.
Amazon allegedly put a hold on two accounts associated with different tracking numbers that belonged to people with names that Michelle said she didn't recognize.
Despite more calls to Amazon and to the local authorities -- in addition to a sign posted to the front door asking drivers not to deliver Amazon packages addressed to the Carroll family -- the packages kept arriving.
Packages continued to be delivered because they had different tracking numbers, Michelle explained.
"I just want this to stop," she said. "It's just really frustrating that someone has our address, and our phone number is on the boxes."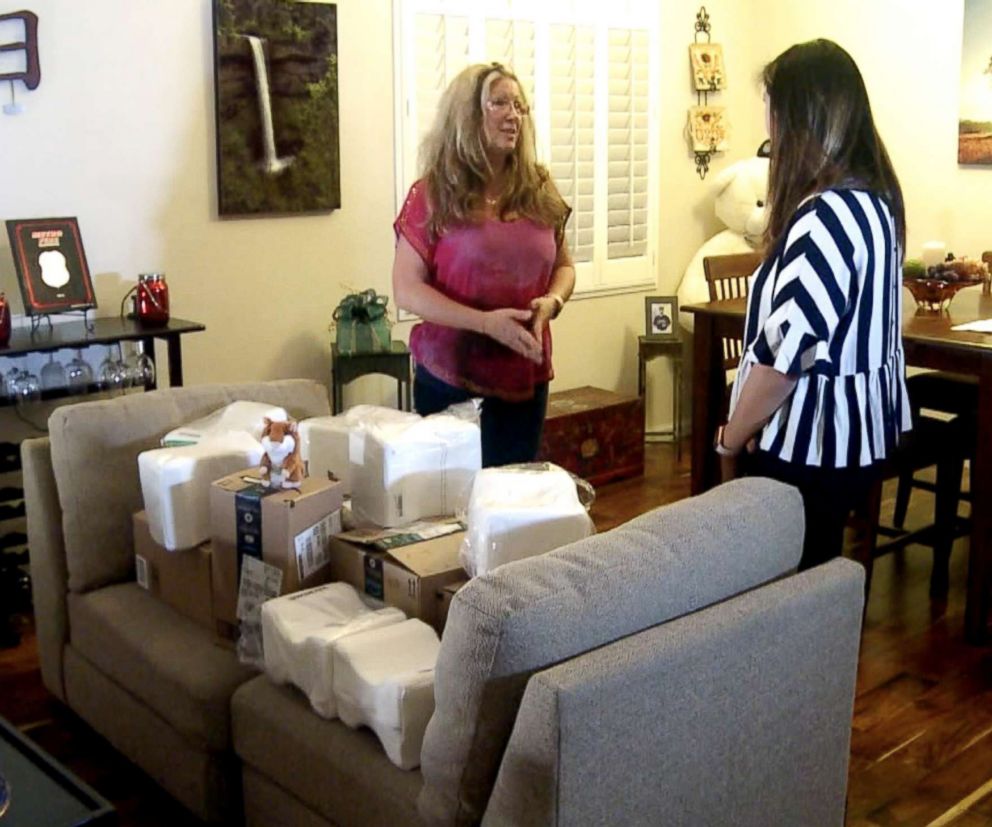 She also said that Amazon told her that she could keep the pillows and consider donating them to charity.
"I'm waiting to see what Amazon will do and I want to hear from the local authorities," she said. "So right now I have no plans to do anything [with the pillows]."
She went on to add: "Our concern is what is the next package going to be. That's scary."
In a statement from an Amazon spokesperson the company said: "We are investigating inquiries from consumers who have received unsolicited packages as this would violate our policies. We have confirmed the sellers involved did not receive names or shipping addresses from Amazon. We remove sellers in violation of our policies, withhold payments, and work with law enforcement to take appropriate action."