The arena where the Miami Heat play can now get a new name following the collapse of cryptocurrency exchange FTX.
A federal bankruptcy judge in Delaware agreed to terminate the naming-rights agreement between Miami-Dade County and FTX on Wednesday. The order terminates the 2021 contract that enabled the downtown facility to be called FTX Arena, retroactively to Dec. 30, 2022.
Miami-Dade County now must stop referring to the arena as FTX Arena in all public references and remove signage, advertisements and promotional materials. It is unclear when that process will begin.
The 19-year, $135 million sponsorship agreement between FTX and Miami-Dade County went into effect in June 2021.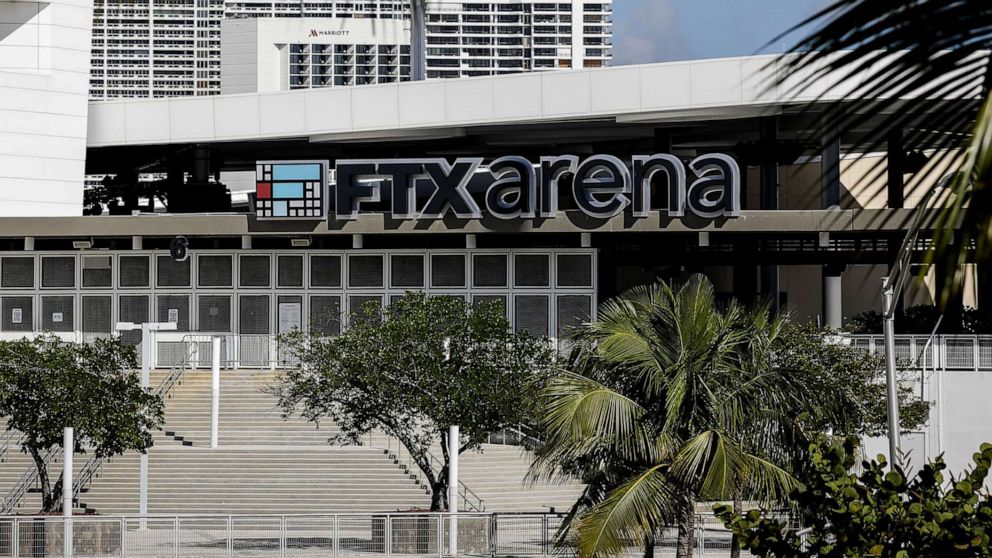 The Miami Heat and Miami-Dade County announced that they were "immediately taking action to terminate our business relationships with FTX" in November, on the same day the cryptocurrency exchange began its bankruptcy proceedings.
"The reports about FTX and its affiliates are extremely disappointing," the team and county said in a statement at the time, adding that they are working to find a new naming rights partner for the arena.
FTX collapsed from a multibillion-dollar crypto darling into a bankrupt cautionary tale within a matter of weeks. The number of FTX investors and customers who prosecutors have said collectively lost $8 billion is likely to exceed 1 million.
FTX founder Sam Bankman-Fried was charged last month in an eight-count indictment with defrauding customers of and lenders to the crypto exchange. He was also charged with defrauding lenders to his privately-controlled hedge fund Alameda Research.
Bankman-Fried pleaded not guilty last week to the federal charges. Prosecutors have accused him of using FTX like a personal slush fund to make risky investments and political donations and to buy lavish real estate.