— -- Though glitzy new commercials are a big part of what attracts some viewers to the Super Bowl, Disney has barely changed its ad spot for nearly three decades.
Since 1987, Disney's ad has always started at the final whistle, when confetti falls and a Disney camera hunts down the game's MVP.
The player then is asked something along the lines of, "What are you going to do next?" to which the athlete has always responded "I'm going to Disney World!" or "I'm going to Disneyland!"
And like clockwork, a commercial for Walt Disney World's resorts and parks -- set to the song "When You Wish Upon a Star" -- ensues.
So how did the iconic catchphrase come to be?
It's actually the brainchild of Jane Eisner, the wife of former Disney CEO Michael Eisner, according to Darrell Fry, Disney's sports media director.
Fry told ABC that in Eisner's 1998 memoir, "Work In Progress," the former CEO and his wife were having dinner with "Star Wars" creator, George Lucas, and the first people to fly around the world without stopping, Dick Rutan and Jeana Yeager.
"It was late and the conversation hit a lull as we waited for our food," Eisner wrote. "So I asked Dick and Jeana, 'Well, now that you've accomplished the pinnacle of your aspirations, what could you possibly do next?' Rutan responded, without hesitation, 'I'm going to Disneyland' And of course I go, 'Wow, that's cool! You made the right choice.' But my wife interjects: 'You know, that's a good slogan.'"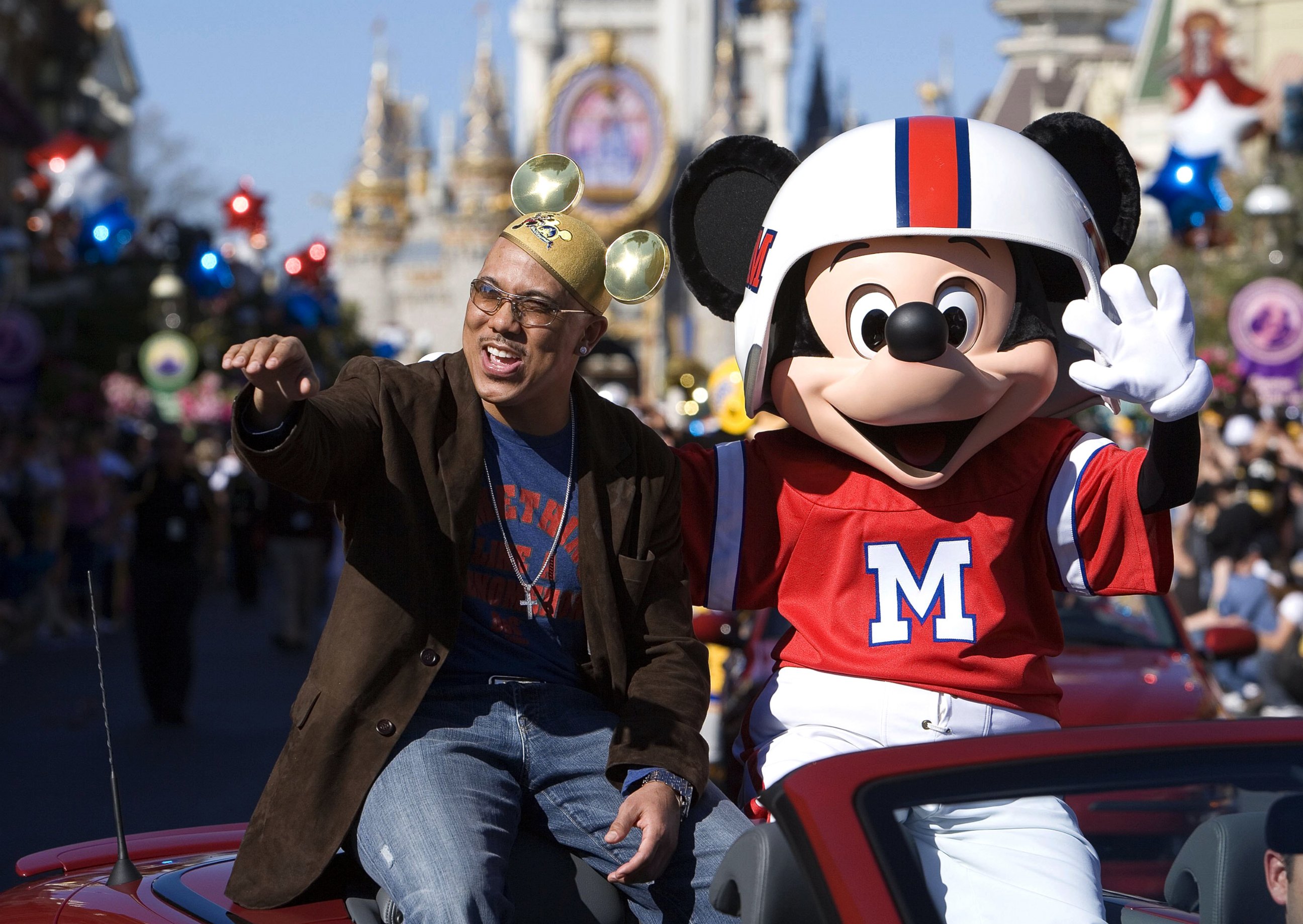 Later that month, former New York Giants quarterback Phil Simms became the first MVP to say, "I'm going to Disney World!"
Since then, every Super Bowl MVP has had the same post-season vacation plan. And yes, the MVPs who've said the line actually do go to Disney World or Disneyland, where they are treated to a celebratory parade.
The Walt Disney company is the parent company of ABC News.