— -- Among Apple's bevy of new products and software updates today, none have produced as many Internet jokes as the Apple Pencil.
The $99 device was created for the new $799 and up iPad Pro, both of which will be available in November. Apple calls the pencil a "precision input device" instead of a stylus, and says it can be used for activities like "fine art illustration and detailed 3-D design."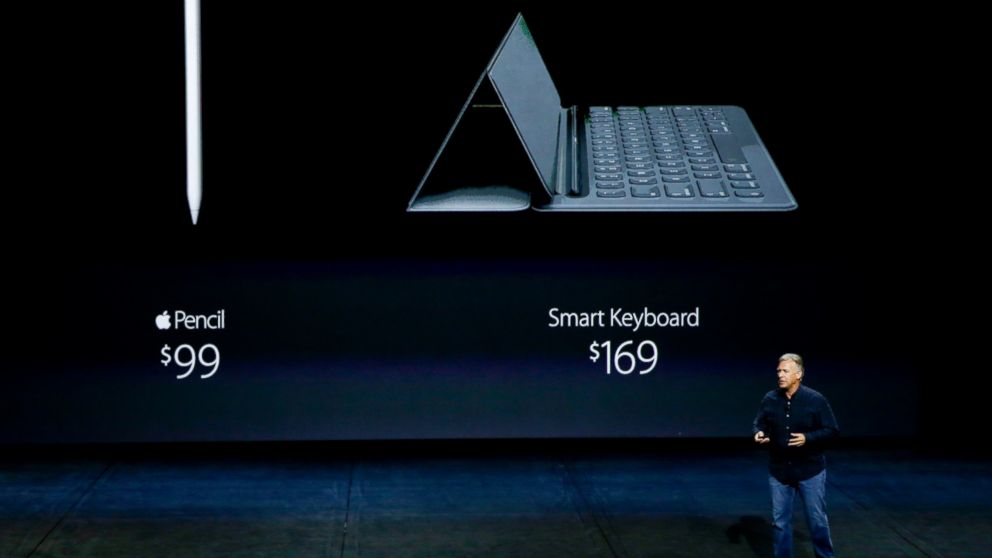 Apple senior vice president of worldwide marketing, Philip Schiller, introduced the device while he described the 12.9-inch iPad Pro and new Smart Keyboard, also a separate purchase at $169.
The late Apple co-founder Steve Jobs has famously berated other devices that require a stylus, which the Internet quickly pointed out today.
Other Internet users decided to have some fun at the expense of the Apple Pencil.
Even restaurant chain Denny's decided to get in on the action:
Some people just couldn't.