Coke Shareholder Says Management Rewards Too Sweet
Coke is catching flack for a proposed rewards package for its executives.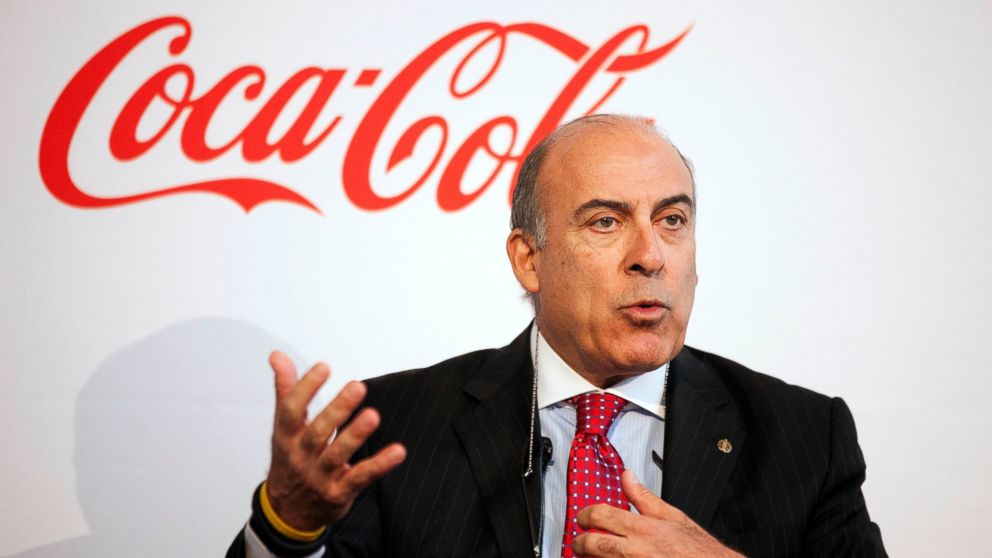 March 25, 2014 -- A New York money manager claims Coca-Cola's proposed stock rewards for management are too sweet—so excessively generous at $24 billion, he says, that shareholders ought to vote them down at Coke's annual meeting in April.
Money manager David Winter, himself a Coke shareholder and founder of Wintergreen Advisers, issued a letter to fellow shareholders that called the proposed rewards "an unnecessarily large transfer of wealth…to members of the Company's management team. We can find no reasonable basis for gifting management 14.2 percent of the share capital of Coca-Cola, worth $24 billion at today's share price."
Coca Cola's pay for management under fire
No matter how well management might perform in future, Winter argues in his letter, "It is unfathomable that they would require such astronomical sums of money to provide motivation." The compensation proposal, he says, "appears to place the economic well-being of management far ahead of the interests of the Company's shareholders."
Winters has sent a letter to Warren Buffett, chairman of Berkshire Hathaway, expressing these same concerns. Berkshire holds a little over 9 percent of Coke's stock. The letter points out Buffett as a long-time crusader against excessive management compensation and as a champion of shareholder value. It urges him to oppose the proposed plan.
Buffett has not yet responded. Coke, however, has.
Why Warren Buffett is still rich and you're not
Coke, in a statement, argues that the proposed rewards are not a given. They are contingent on management's meeting specific business goals and financial targets. If management doesn't perform—if they don't deliver for shareholders--they don't get rewarded.
Second, says Coke, its ongoing stock-buyback program will more than offset any potential dilution caused by the issuance of shares to management.
Third, says Coke, the proposed rewards would not go to senior executives only but to a larger group of employees, whom it will help to retain and motivate.
Under Coke's previous rewards plan, 4,600 managers were eligible to receive stock rewards. Under the proposed plan, 6,400 would be eligible.
Coke's board, says the company', stands behind the plan and believes its performance metrics will link the interests of Coke employees to those of shareholders. (On the board sits Howard Buffett, Warren's son.)
ABC News asked Winters for his response. "We stand by what we said," he says. "The 14.2 percent dilution is Coke's own number, from page 86 its own proxy. We believe that's too much. It's a tough headwind [for the stock] to overcome."
As for the rewards being broadly distributed, Winters notes the company has 151,000 employees. In that context, he says, the 6,400 managers eligible for rewards constitute a golden minority. "If you divide up the dollars, they stand to get, on average, about $2 million each."
Coke's revenue growth worldwide for 2013 was 3 percent. Are there 6,400 managers in a 100-year old company with flat sales who deserve a $2 million reward? He thinks not.