The U.S. saw stronger than expected job growth in June, as the economy added 372,000 jobs and the unemployment rate remained at 3.6%, according to data released by the Bureau of Labor Statistics on Friday.
The data shows moderately lower but robust job growth, despite aggressive borrowing cost increases from the Federal Reserve.
The leisure and hospitality industry continued to show strong growth, adding 67,000 jobs, though a slight dip from the positions added over the month prior. Jobs were also added in health care and professional and business services.
The labor force participation rate, a measure of working-age Americans who hold jobs or are actively looking for one, inched down to 62.2% in June, suggesting that workers still remain on the sidelines. That figure stands 1.2 percentage points below pre-pandemic levels seen in February 2020.
Wage increases -- a key metric for observers of inflation focused on consumer demand -- rose 0.3% over last month and 5.1% over the past year. Those measures are largely unchanged from the report released a month prior.
The new data arrives at a precarious moment. Across the economy, acute financial distress could grow as the Fed pursues a series of rate hikes that aim to dial back sky-high inflation but risks tipping the economy into a recession. At its most recent meeting, last month, the Fed raised its benchmark interest rate 0.75%, its largest rate increase since 1994.
"It's amazing how head-spinning the predictions of the economy have been," said Teresa Ghilarducci, a labor economist at The New School for Social Resarch. "Inflation was the top issue before the Fed met last month and now it's recession," she added.
Speaking at the White House on Friday, President Joe Biden touted the employment data as a sign of strong economic performance, despite persistent inflation.
"I know times are tough, prices are too high, families are facing a cost-of-living crunch," Biden said. "But today's economic news confirms the fact that my economic plan is moving this country in a better direction."
"We added more jobs in the past three months than any administration in nearly 40 years," he added.
But other indicators suggest economic uncertainty. The S&P 500 suffered its worst first-half performance of any year since 1970, falling 20.5%. The tech-heavy Nasdaq fell even further over that period, dropping more than 28%.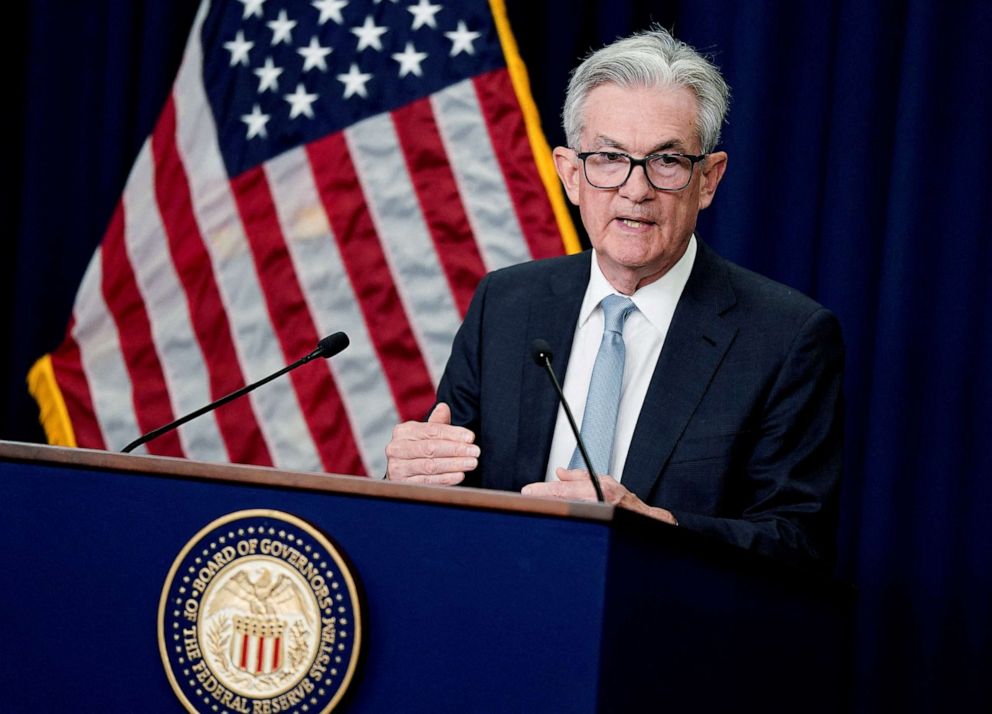 Economic data released earlier this week presented a mixed picture of the job market. Employers posted 11.3 million job openings in May, a dropoff from the peak of 11.8 million in March but far higher than pre-pandemic levels, the Bureau of Labor Statistics reported on Wednesday. The statistics indicate that demand for workers dipped but remained strong in May.
On the other hand, data released by the Labor Department on Thursday showed that jobless claims stood at 235,000 last week, an increase of 4,000 from the week prior and the highest seen since mid-January. The data suggests that the tight labor market may be loosening, a possible sign of an economic slowdown.
Ghilarducci, the labor economist, cautioned that the persistence of a low unemployment rate in June may not mean that the economy remains in good shape, since the unemployment rate often lags behind overall economic trends.
"The unemployment rate is a note from a different time," she said.
In recent months, strong hiring has turned the monthly jobs report into a recurring indicator of the hot U.S. labor market.
Prior to May, the U.S. enjoyed a streak of 12 straight months in which it added at least 400,000 jobs. In May, the report fell just below that threshold at 390,000 jobs added. Meanwhile, for the past four months of jobs data -- from March to June -- the unemployment rate has stood at 3.6%, a tick above the 3.5% unemployment rate that the U.S. saw in February 2020.
On Friday, April and May numbers were revised to show 74,000 fewer jobs added in those months.
ABC News' Zunaira Zaki contributed to this report.