— -- Fans who want to watch Kobe Bryant's last NBA game tonight, for which tickets have sold for as high as $27,500, may need over $700 for even the nosebleed seats.
As of this morning, the cheapest listed ticket is $729 on StubHub.com for an "upper corner" seat at the Staples Center in Los Angeles. Bryant and the Los Angeles Lakers are hosting the Utah Jazz at 7:30 p.m. PT, the final game before the self-described "Black Mamba" retires.
The Lakers are celebrating Bryant's 20 seasons with the team, though their record is a dismal 16-65 this season. But that's not stopping fans from coughing up thousands of dollars for tonight's game.
On StubHub, the most expensive tickets sold for Bryant's last game are for two courtside seats that cost $27,500 each, compared with $1,000 to $2,000 for a typical game. The average price of tickets that have sold for this game is $1,403.22, versus $208.39 for Lakers tickets this year, according to ticket tracking website TiqIQ.com.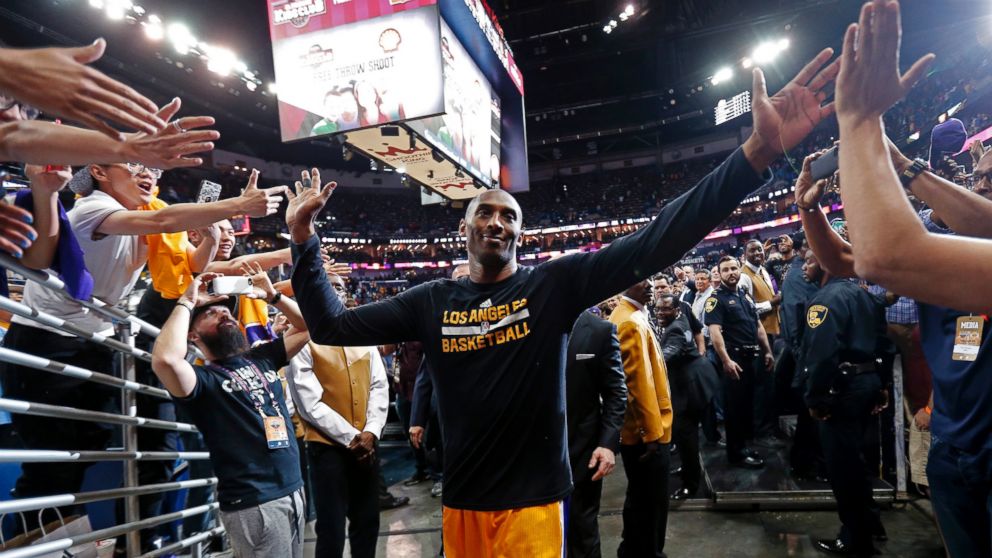 Bryant, 37, announced in November that he would retiring from professional basketball at the end of this basketball season. The five-time NBA champion is third on the NBA's all-time scoring list behind Kareem Abdul-Jabbar and Karl Malone, surpassing even legend Michael Jordan. He's the first guard to play 20 seasons, according to ESPN.
Lakers tickets are pricier than another historic basketball game tonight up north. The Golden State Warriors, who are aiming for the best record in NBA history, will play the Memphis Grizzlies in Oracle Arena in Oakland, California, tonight at the same start time as the Lakers.
The Warriors are aiming to beat the Chicago Bull's 72-10 record in the 1995-96 season, and the odds seem to be in their favor. The Grizzlies haven't won a game against the Warriors this season. But their last game on April 9 was a close one, with the Warriors scoring 100 points to the Grizzlies' 99.