— -- Every automaker touts the virtues of its new models with a religious fervor. When Bentley Motors billed the Bentayga, the fourth model in the storied British carmaker's lineup, as the "fastest, most powerful, most luxurious and most exclusive SUV in the world," industry insiders were eager to put the Bentayga to the test.
Few individuals in this world will be lucky enough to drive one, but I can tell you that Bentley's marketing department did not oversell the experience. The Bentayga may even make converts of the increasingly shrinking number of drivers who still shun SUVs.
Let's begin with the "fastest" and "most powerful" claims: The Bentayga's twin-turbo 600 horsepower 12-cyclinder engine propels the 7,170-pound beast from 0 to 60 miles per hour in 4.0 seconds; the Bentayga can reach a top speed of 187 mph. Driving 30 mph on local roads was torturous; the Bentayga seemed to crawl at this speed, as if time were standing still.
On the highway, the Bentayga was at ease at 80 mph and could have easily punched 100 mph if I had not been worried about police lurking around the next bend. The SUV effortlessly adapted to each terrain and obstacle; Bentley built the Bentayga with modes specific to snow, sand, grass and trails. I was hesitant to fully gauge the Bentayga's power, but even with a slight touch on the gas pedal, it sprang to life. I sensed that it was eager to prove itself, but at no point did I relinquish control, and the Bentayga obediently followed my orders.
To truly analyze the "most luxurious" claim, I did something that I had never attempted before: I drove for 11 hours straight — and I could have kept going for another 11. The plush, handcrafted leather seats soothed my lower back and cushioned any unexpected dips in the asphalt. One of my passengers snored loudly in a blissful splendor as his tight muscles were kneaded by the seats' massage rollers. The entire interior of the car oozed elegance and opulence, from the polished wood accents to the velvety leather to the intricate hand stitching of the seats, steering wheel and trim. According to Bentley, it takes 130 hours to produce just one Bentayga. The SUV may be nondescript from the outside (one could be excused for confusing it with Bentayga's corporate cousin, the Audi Q7), but what it lacks in exterior sexiness it makes up for in comfort and sophistication inside.
And yes, the Bentayga certainly exemplifies exclusivity. Starting at $229,100, it costs as much as a house — and that's before options and destination charges. The Bentayga I borrowed included $72,565 in options alone: The bright chromed matrix-style grille was an additional $1,200; the upgraded Naim audio system added $4,690; the "four seat comfort specification with rear center console" bumped up the price by $11,000. All told, the sticker price on my Bentayga was a staggering $304,390. But there will be Bentaygas with even more extravagant customizations and accessories. The Mulliner Tourbillon clock by Breitling, for example, features either a mother-of-pearl or an ebony pearl face and eight diamond indexes encased in rose or white gold. Cost: 150,000 euros (about $164,000). Spotting a Bentayga on the road may be a rare occurrence: Bentley will produce just 5,000 globally in 2017, up from an original production schedule of 3,500. Of those, 1,500 will be allotted to the Americas.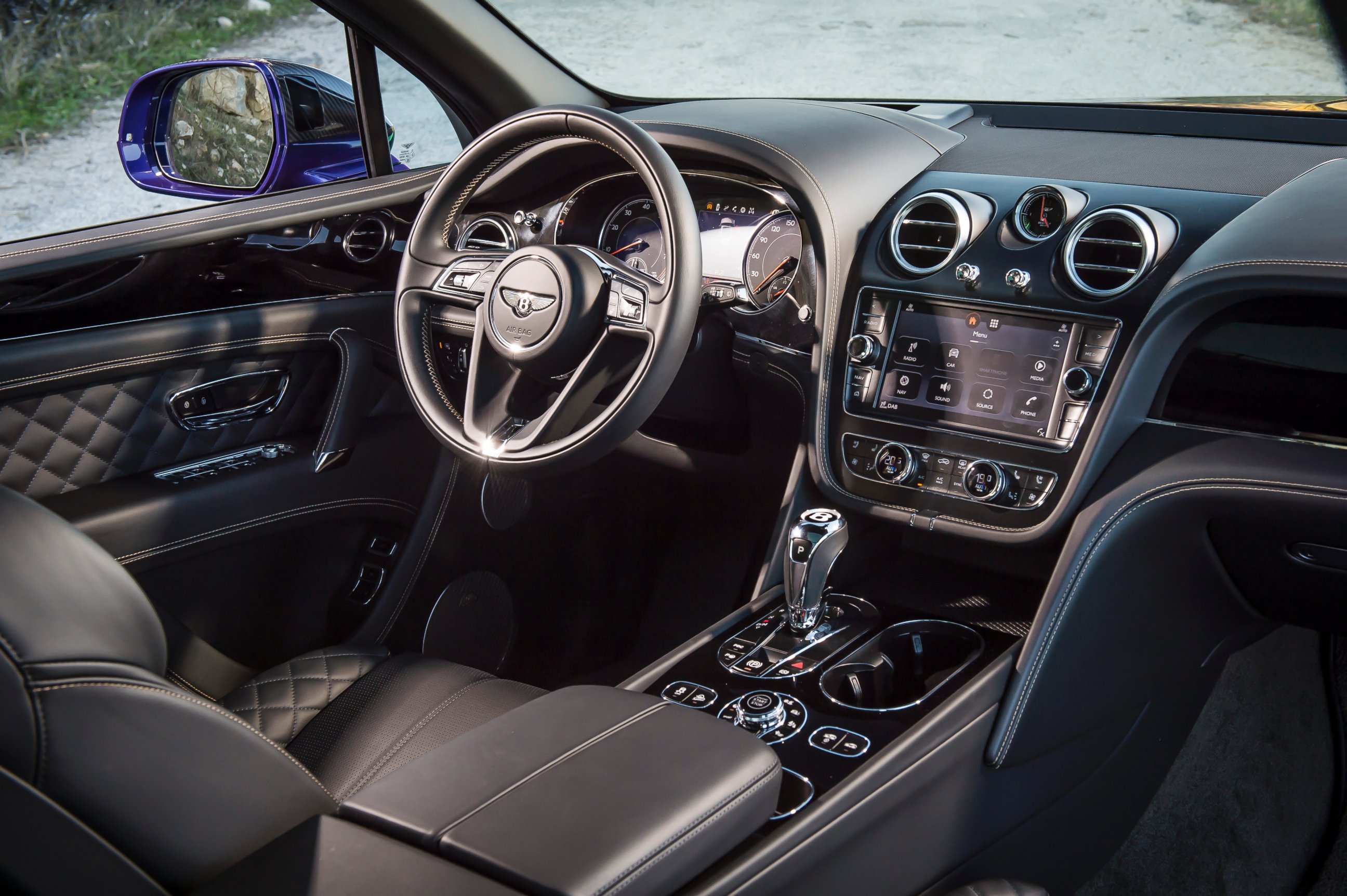 Bentley is not the only luxury automaker looking to upend the SUV market. Italy's Maserati has begun shipping its Levante — a name inspired by a warm Mediterranean wind — to buyers in the U.S. Compared with the Bentayga, it's downright affordable: $72,000 for the 3.0L V6 twin-turbo engine with 345 hp. For a faster ride, Maserati also offers the $83,000 LevanteS with 424 hp. The engines on both versions were built by Ferrari and come in a luxury or sports package with four driving modes: normal, ICE (increased control and efficiency), sport and off-road.
When I took the Levante for a spin earlier this month in Westchester, New York, I was instantly transported from the busy suburban roads to a racetrack. The Levante roared when I stepped on the gas, perfectly illustrating why Maseratis have a devoted customer base. The Levante has a long snout and a wide stance, yet the brand's racy curves and sleek design are still unmistakable. It took the labyrinthine roads leading to Bear Mountain State Park in stride, hugging the edges while flexing its muscles.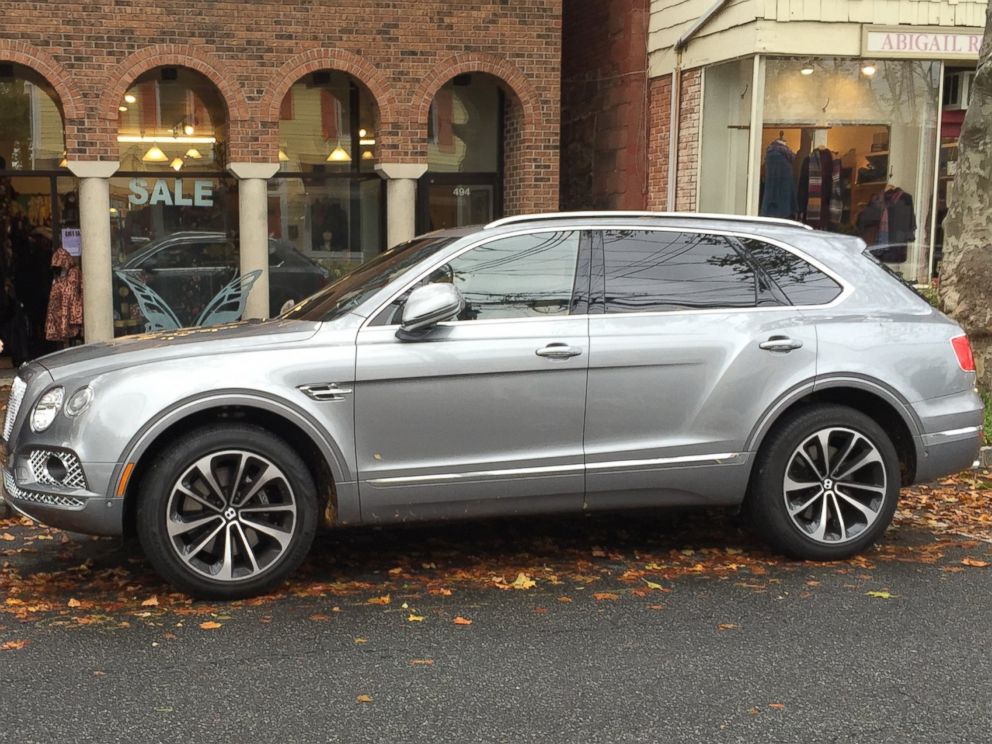 Unlike the Bentayga, the Levante will be more mass market — for a certain tier of U.S. drivers, of course. Maserati's former CEO Harald Wester told me in March, when the Levante made its official U.S. debut at the New York International Auto Show, that the company's Mirafiori plant in Turin, Italy, will produce 30,000 units in 2017.
The Bentayga and Levante turned heads during my test drives and drew a few long stares. But Bentley and Maserati have a lot of catching up to do if they want to win the battle of the SUVs. The top-selling luxury SUV in the U.S. is the Mercedes-Benz GLS, with 21,244 units sold this year to date. In comparison, 478 Levantes have been sold in the first nine months of the year, according to Automotive News. Sales of the Bentayga totaled 363 units for the months of August and September (the SUV did not hit showrooms until this summer).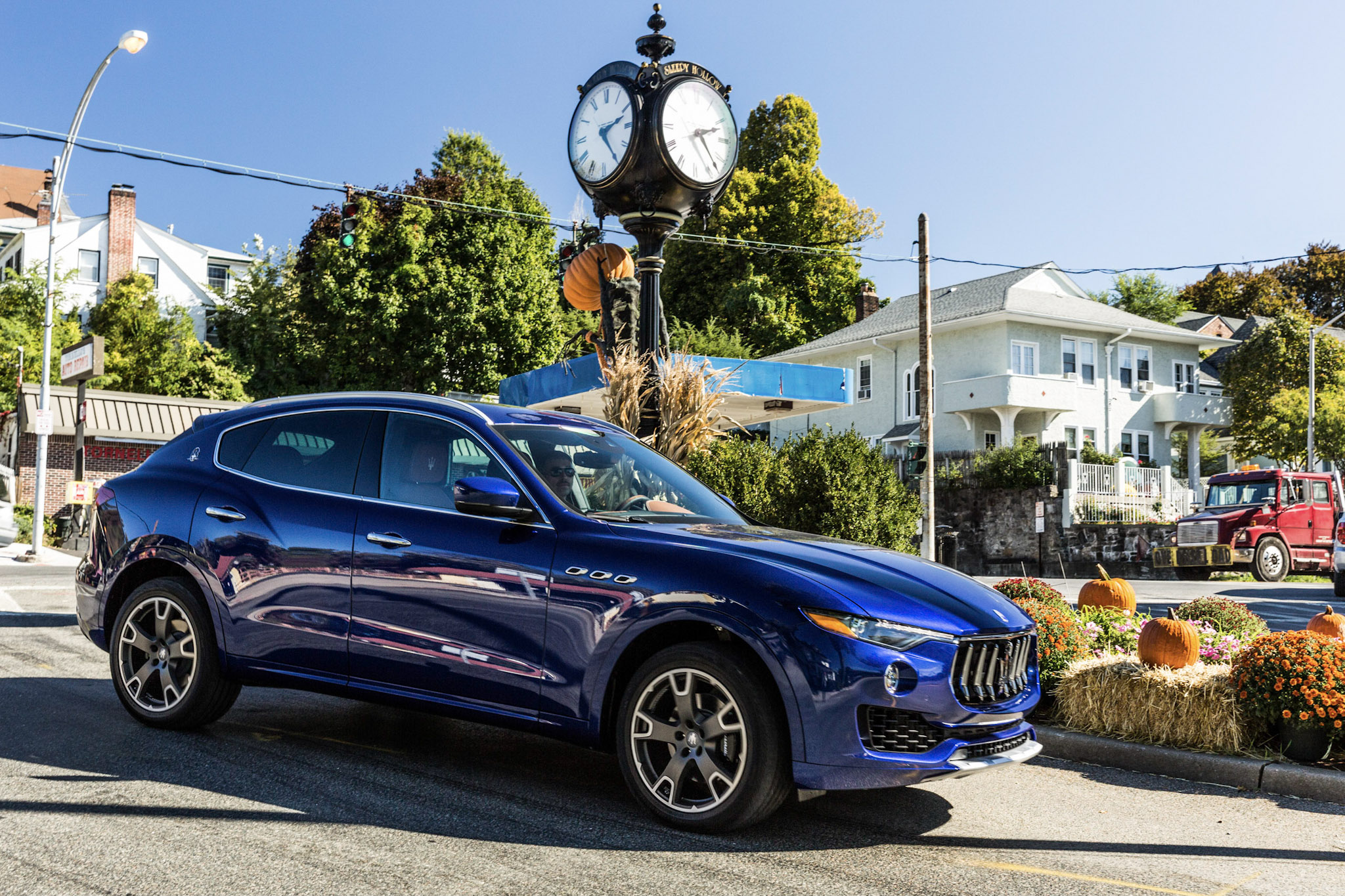 Porsche was one of the first high-end automakers to enter the luxury SUV market with the Cayenne, and it still has a firm hold on the market.
"The Cayenne was the poster child for premium SUVs," said Karl Brauer, the executive publisher of Autotrader and Kelley Blue Book. "For years, there was no other option."
The Cayenne demonstrated that Porsche was able to create a utility vehicle that upheld the German company's image without sacrificing status and stature, according to Stephanie Brinley, a senior analyst at IHS Automotive.
"Automakers have proven that SUVs can embody brand values," she said. "SUVs are a natural progression of the market. Automakers had to ask themselves, Do I create the product that customers want or lose them as a customer?"
IHS Automotive projects sales for SUVs in the U.S. will hit 6.97 million in 2017 — a slight increase from this year's estimate of 6.8 million. In 2015, 6.4 million SUVs were sold in the U.S., and SUVs are expected to make up just under 40 percent of the American auto market by next year, up from 30 percent in 2010.
"SUVs are not a blip in the sand. Consumers like the utility of SUVs," Brinley said. "The ride and handling has improved, and they're more fuel efficient. The trend of SUVs has been going for 20 years."
According to Brauer, if automakers want to be successful in the 21st century, they have to produce an SUV — no matter the brand's lineage and history.
"Americans are driving SUVs at a higher percentage than ever before," he said. "Every sedan is losing sales and market share to SUVs."
For Maserati, a niche brand in the U.S., the Levante has the potential to jump-start the brand's lagging sales and create an awareness that it never achieved with its other models, Brauer said.
"Maserati knows how to style a car and set up the dynamics," he added. "Maserati will work extra hard" to pull in new customers.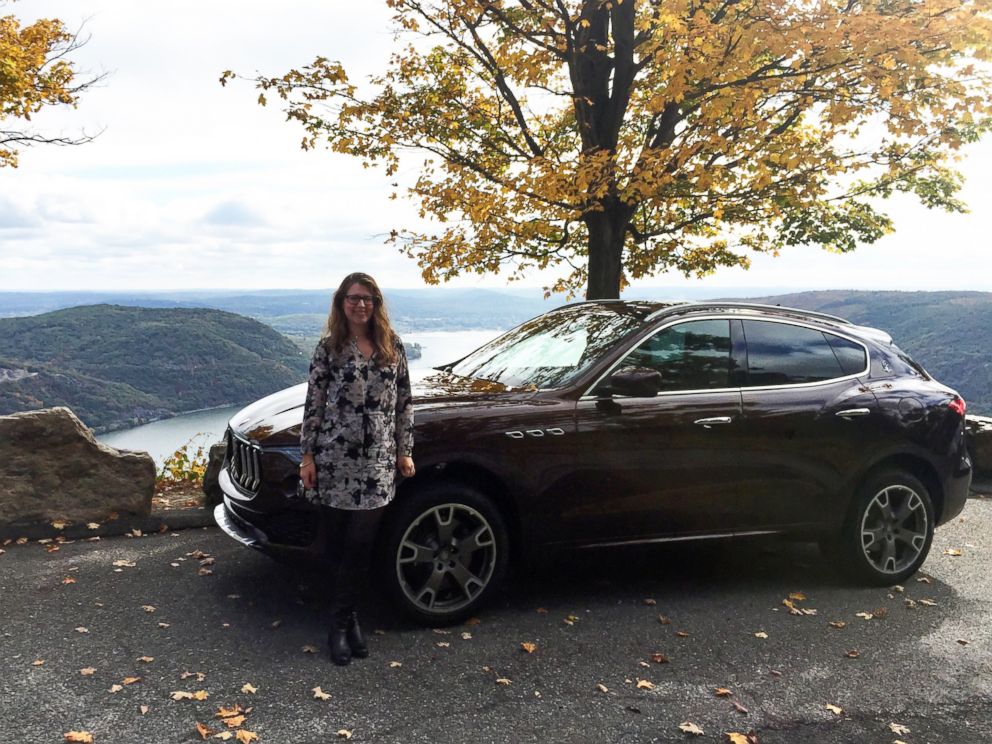 The Levante has already expanded Maserati's customer base; two people with knowledge of sales told me separately that women have inquired about the SUV.
According to Trey Woeste, the vice president of Beechmont Automotive Group in Cincinnati, more than 50 percent of drivers who have expressed interest in the Levante are women. Demand for the SUV has outpaced supply, and his dealership is not expecting new stock until January, he noted.
"We've had a lot of great reception to it," he said by phone. "And a lot of customers are coming over from other luxury brands."
Consumers can already choose from a wide range of SUV styles and price points, but neither Bentley nor Maserati is late to the game, Brinley said.
"They might have missed the easy growth, but both SUVs are incredibly low volume and will do well for both brands," she added.
The SUV market has become so lucrative that even Rolls-Royce has plans to debut an all-wheel drive vehicle. A company representative made clear that this vehicle will not be an outright SUV but didn't go into detail, saying only that it will be released in late 2018 or early 2019 and be based "on our all new architecture." Whatever it is, the Bentayga will meet its match in both price and rarity.
I readily admit that I never imagined myself driving an SUV. But after spending time in both the Bentayga and Levante, I am an SUV convert.