— -- "New year, new me."
McDonald's appears to be adopting the adage and announced today that it has given its packaging a modern makeover -- forgoing the familiar red, white and gold motif and replacing it with bold colors.
This month, the biggest fast food chain in the world is rolling out new carry-out bags, fountain beverage cups and sandwich boxes at its restaurants in the U.S., McDonald's said in a news release today.
The latest look -- featuring colorful accents and bold typography -- will also expand to over 36,000 restaurants worldwide throughout the rest of 2016, the company said.
The new packaging is "consistent with the company's vision to be a modern and progressive burger company," according to McDonald's.
"McDonald's is a fun and modern brand and this was a progressive way to turn our packaging into art and support a community where fashion is an expression," said Matt Biespiel, senior director of Global Marketing, according to the news release.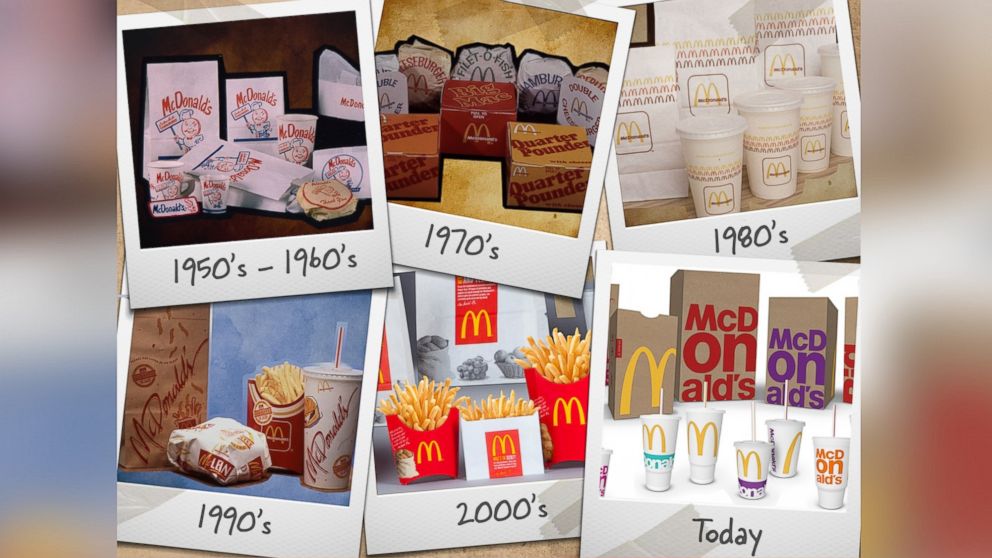 "Every day 69 million customers visit McDonald's around the world and this new packaging will be a noticeable change," Biespiel said. "It was fun to join these ideas together and create playful pieces that connect our customers to the Brand."
McDonald's added that the new look is not only stylish but sustainable.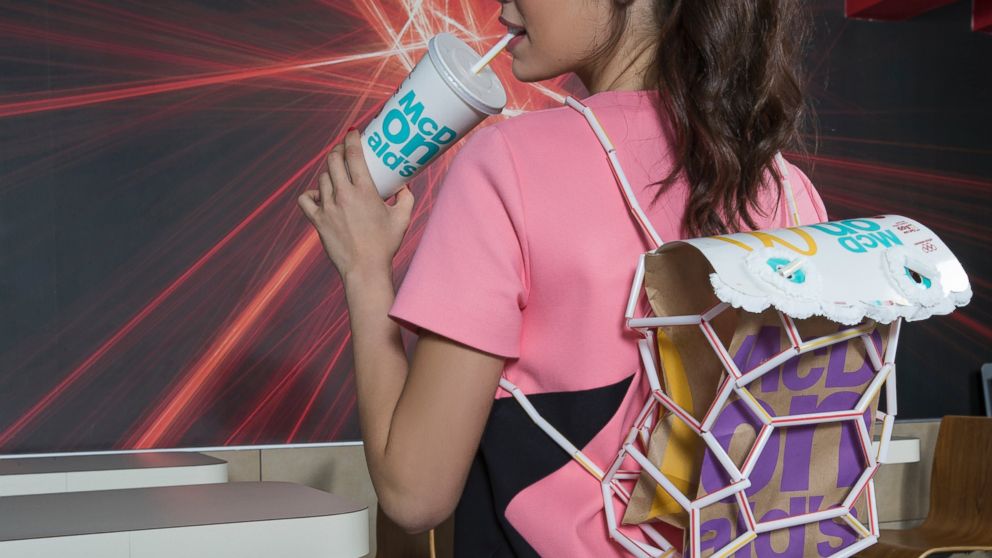 The company announced it "has committed to sourcing 100 percent of all its fiber-based packaging from recycled or certified sources by 2020.
To celebrate the unveiling of the new packaging, two students from Miami International University of Art and Design created an original "couture collection" of "one-of-a-king accessories" under 48 hours using 50 bags, 72 straws, 22 cups and eight sandwich boxes with the new packaging.
The collection includes a sun hat, a pair of straw-spiked shoes, four handbag and a backpack.