Leading business and government officials have recently sounded some welcome optimism about the economy. Legendary billionaire investor Warren Buffett has said the economy is "on the mend" while Federal Reserve Chairman Ben Bernanke issued a slightly stronger declaration: The recession, he said Tuesday, "is very likely over."
But prominent banking analyst Meredith Whitney, heralded as the closest thing Wall Street has to an oracle, cautions against taking too sunny a view of the economy, despite Buffett and Bernanke's encouraging words.
"What neither of those people are saying is that we come roaring back," Whitney, the CEO of the Meredith Whitney Advisory Group, told Diane Sawyer this morning on "Good Morning America."
There's "a lot to be optimistic about," Whitney said, including the security of the banking system and the increase in Federal Deposit Insurance Corporation's backing of bank deposits.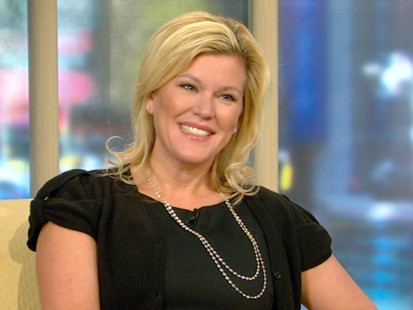 "Surely, the panic is gone," she said.
But Whitney, who is credited for predicting trouble for Citigroup before the banking giant's financial woes became widely known, said she still sees problems for the U.S. economy, especially for Main Street.
"It's still difficult to get a mortgage, it's still difficult to get a credit card loan," she said.
The real estate market, she said, faces major challenges, with home ownership rates now lower than they were in the early 1990s and prices still dropping.
"There's still enormous inventory and stock," she said. As for the states with some of the worst housing markets -- California and Florida -- Whitney said that it's unclear whether California's market has bottomed while southern Florida "is a real problem," as are other areas of the country.
"Be cautious," she said. "I don't think you want to be speculating on a lot of real estate these days."
Whitney is also holding onto a dour prediction she made this summer about Wall Street: So far, 92 U.S. banks have failed this year, and Whitney says she expects 300 more medium and small banks to join them.
Still, Whitney said, it's a prediction that's more alarming than it sounds. In the late 1980s, early 1990s, thousands of banks failed, she noted.
These days, what consumers should be most wary of, in addition to the risks of the real estate market, is credit card borrowing. Complying with the government's new rules on credit card lending, Whitney said, would ultimately lead banks to make credit card borrowing more expensive for consumers.
"You've got to wean yourself from the dependency on credit cards because your fees are going to go up and if you're lucky enough to still have your (credit) line, your rates are going to go up too," she said.
"Live off what you have, not what you aspire to have," she said.