Paul Allen, co-founder of Microsoft, died Monday afternoon in Seattle from complications of non-Hodgkin's lymphoma, his family said. He was 65.
Allen's sister, Jody Allen, released a statement on behalf of her family.
"My brother was a remarkable individual on every level. While most knew Paul Allen as a technologist and philanthropist, for us he was a much loved brother and uncle, and an exceptional friend," she wrote in the statement. "Paul's family and friends were blessed to experience his wit, warmth, his generosity and deep concern. For all the demands on his schedule, there was always time for family and friends. At this time of loss and grief for us -- and so many others -- we are profoundly grateful for the care and concern he demonstrated every day."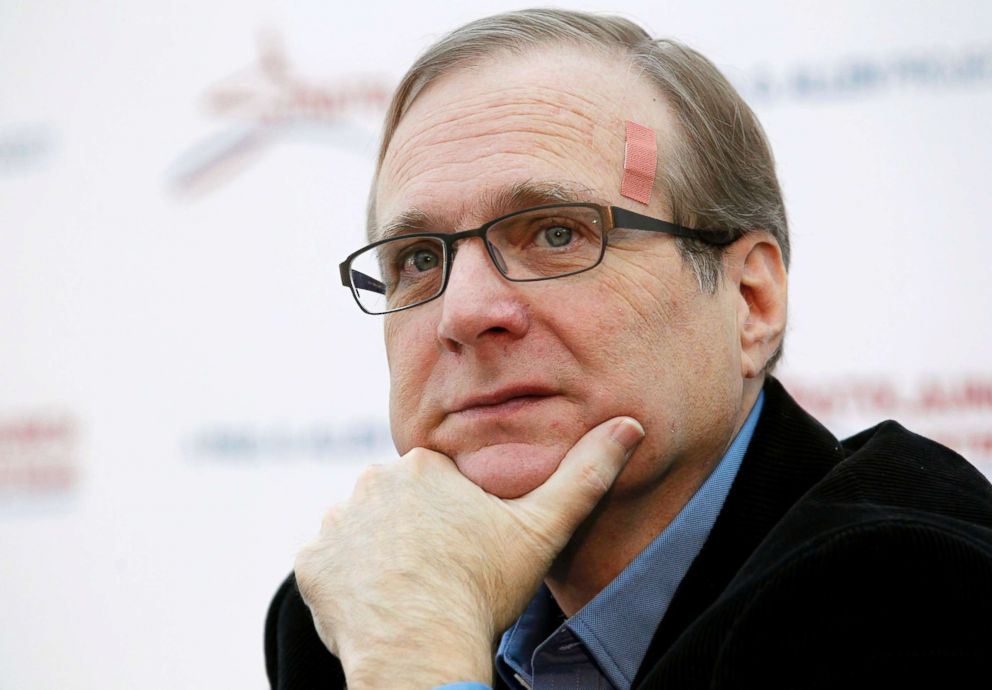 On Oct. 2, Allen, who owned the Seattle Seahawks and Portland Trail Blazers, announced that the non-Hodgkins lymphoma he was treated for in 2009 had returned, in a post on his personal website.
"A lot has happened in medicine since I overcame this disease in 2009," Allen wrote. "My doctors are optimistic that I will see good results from the latest therapies, as am I. I will continue to stay involved with Vulcan, the Allen Institutes, the Seahawks and Trail Blazers, as I have in the past. I have confidence in the leadership teams to manage their ongoing operations during my treatment. I am very grateful for the support I've received from my family and friends. And I've appreciated the support of everyone on the teams and in the broader community in the past, and count on that support now as I fight this challenge. Go Seahawks! Go Blazers!"
Bill Gates, co-founder of Microsoft along with Allen, also released a statement fondly remembering his friend.
"I am heartbroken by the passing of one of my oldest and dearest friends, Paul Allen. From our early days together at Lakeside School, through our partnership in the creation of Microsoft, to some of our joint philanthropic projects over the years, Paul was a true partner and dear friend. Personal computing would not have existed without him."
"But Paul wasn't content with starting one company. He channeled his intellect and compassion into a second act focused on improving people's lives and strengthening communities in Seattle and around the world. He was fond of saying, 'If it has the potential to do good, then we should do it.' That's the kind of person he was."
"Paul loved life and those around him, and we all cherished him in return. He deserved much more time, but his contributions to the world of technology and philanthropy will live on for generations to come. I will miss him tremendously."
Microsoft released a statement via Twitter from CEO Satya Nadella.
"As co-founder of Microsoft, in his own quiet and persistent way, he created magical products, experiences and institutions, and in doing so, he changed the world," Nadella said.
Former Microsoft CEO Steve Ballmer called Allen a "truly wonderful, bright and inspiring person -- and a great friend," on Twitter, adding "I will miss him."