Mini Coopers Misrepresent 'Lifetime' Transmission Fluid, Lawsuit Claims
A lawsuit against BMW Group hopes to gain class action status.
October 16, 2013, 8:56 AM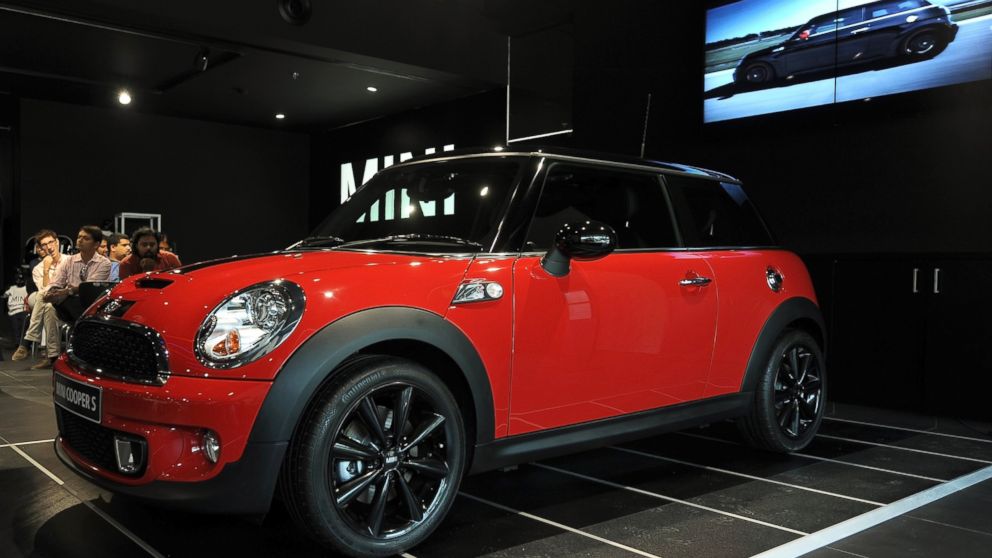 Oct. 16, 2013 — -- Some Mini Cooper cars may tout being equipped with "lifetime" transmission fluid, but a lawsuit claims that gives customers the wrong impression that the fluid doesn't need replacing.
Laurie Saltmeris, of California, is the lead plaintiff hoping to represent Mini Cooper owners in a class action lawsuit against BMW Group, which manufactures the sporty vehicles.
The lawsuit claims that BMW Group "failed to disclose that neglecting to replace the transmission fluid -- per BMW Group's instructions -- leads to sudden and premature transmission failure" in some Mini Cooper vehicles.
Those Mini Cooper models, the lawsuit claims, are 2002 through 2006 R53 Mini Cooper Hatchback S model vehicles, 2005-2008 R52 Mini Cooper Convertible S model vehicles, 2007-current R56 Mini Cooper Hatchback S model vehicles, 2008-current R55 Mini Cooper Clubman S model vehicles, 2009-current R57 Mini Cooper Convertible S model vehicles, and 2011- current R60 Mini Cooper Countryman S model vehicles.
Nathalie Bauters, a spokeswoman for Mini, said the company can't comment on any pending litigation
Read More: Judge Says 'Bentley Car Kits' Infringe on Luxury Company's Trademark
Saltmeris and the law firm representing her, Baron & Budd, did not respond to multiple requests for comment.
BMW introduced the Mini Cooper and Mini Cooper S Models in the U.S. in 2002, marketing the latter as a "higher performance variant" of the standard Mini Cooper, the lawsuit claims. Prices for various models range from around $20,000 and up.
A "key selling feature" of BMW Group's Mini vehicles, according to the lawsuit, has been its service and warranty program, which "promises to 'maximize vehicle safety, reliability, and resale value by minimizing breakdowns resulting from wear, and minimizing cost and inconvenience.'"
But the warranty "expressly misrepresents to consumers and to automotive services that, although transmission fluid must be changed for the standard Mini Coopers, this service was not necessary" for the vehicles listed in the lawsuit, according to the complaint.
Alec Gutierrez, senior analyst with Kelley Blue Book, said though some cars advertise "lifetime" transmission fluid, it's not typical in most cars.
He said most car manufacturers recommend changing transmission fluid every 25,000 to 40,000 miles, though newer models may recommend changing every 100,000 miles or so.
"Either way, a transmission has a lot of moving parts," he said. "You need to keep it lubricated."
Gutierrez pointed out that repairing a transmission can be very expensive, so drivers should stick to whatever the manufacturer recommends, but, "Even if they say lifetime, we do recommend at least every 100,000 miles or so."
In contrast to repairing an entire car transmission, Gutierrez said getting transmission fluid changed every 50,000 miles or so is relatively inexpensive and can be under $50, typically less than what it costs to change your oil.
"At least then you'll have a little piece of mind that it will last for the long haul," he said.