— -- The NBA said that it's keeping the 2017 All-Star Game in Charlotte, North Carolina, for now despite calls from some fans and basketball stars to move the event because of a new state law some call "anti-LGBT."
"The law as it now stands in North Carolina is problematic for the league," NBA commissioner Adam Silver said in a news conference this afternoon. "There was no discussion of moving the All-Star game. The view in the room was we should be working toward change in North Carolina."
Gov. Pat McCrory signed the Public Facilities Privacy and Security Act, also known as House Bill 2 or HB2, last month. The law bans people from using bathrooms that don't match the sex indicated on their birth certificates, which opponents argue is discriminatory toward the transgender community.
"I would say I'm very concerned about singling out any minority group, in this case, minority groups based on sexual orientation or gender identification," Silver said. "The league believes that these groups need to be protected, but again, I think the right way to work to the proper resolution here is for the league to remain engaged in the conversation rather than setting ultimatums or announcing we're not going to play our All-Star game in Charlotte."
Silver's announcement today came at the conclusion of a two-day NBA board of governors meeting in New York.
Dozens of business leaders have signed a letter to McCrory asking him to repeal the law, led by LGBT advocacy group The Human Rights Campaign.
NBA Hall of Famer Charles Barkley is among those who hope the NBA move the game from Charlotte.
"As a black person, I'm against any form of discrimination – against Whites, Hispanics, gays, lesbians, however you want to phrase it," Barkley told CNN last week. "It's my job, with the position of power that I'm in and being able to be on television, I'm supposed to stand up for the people who can't stand up for themselves. So, I think the NBA should move the All-Star Game from Charlotte."
PayPal and Deutsche Bank are among those who've announced they are pulling expansion plans in North Carolina, thereby scrapping hundreds of new jobs in the state.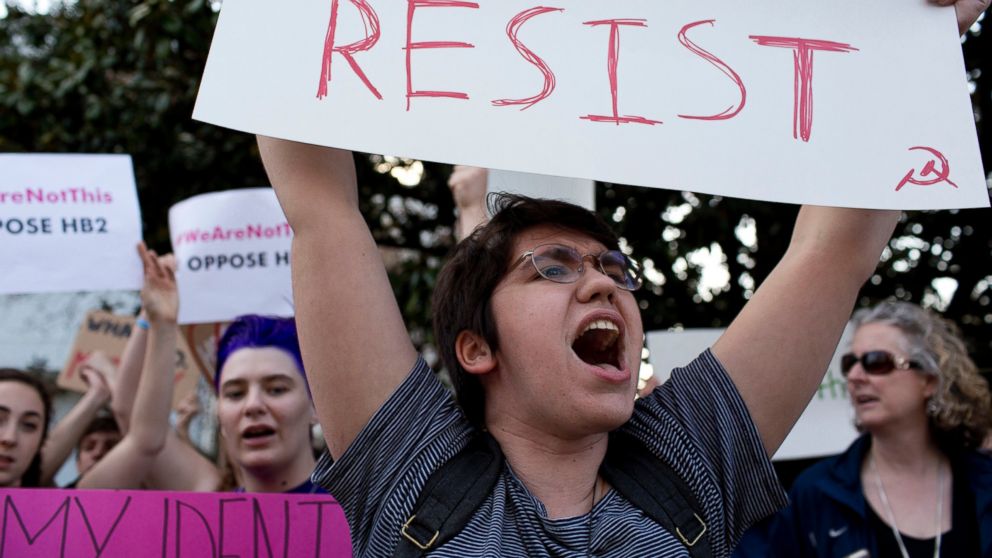 "We're not just like any other business," Silver said. "I think people look to sports, look to the NBA in particular, to set a standard, to set a tone, and I think part of that tone is that we have to listen. We have to understand all perspectives here. And as Gov. McCrory has said he thinks there is enormous misunderstanding about this law. I would say I also believe there is enormous misunderstanding here about this law. Quite frankly, I'm not even sure I understand the genesis of this law. I don't understand why the legislature felt the need for this law."
Gov. McCroy said in a statement, "I'm pleased the NBA is continuing its long-standing tradition of encouraging dialogue on complex issues facing many states across the nation. North Carolina and Charlotte remain well-prepared to host NBA All-Star Game for the second time."