— -- North America's biggest and most expensive billboard will dazzle, or blind, city-goers in Times Square Tuesday just in time for peak tourist season.
The 25,000-square-foot billboard has the highest resolution LED ever and covers an entire city block, according to sales agent Clear Channel Outdoor. It is owned by Vornado Realty Trust.
Costing advertisers an estimated $2.5 million for four weeks of display time, the billboard is one of the priciest, the New York Times reported.
It covers the facade of the Marriott Marquis hotel and retail spaces at 1535 Broadway, between 45th and 46th Streets in New York City.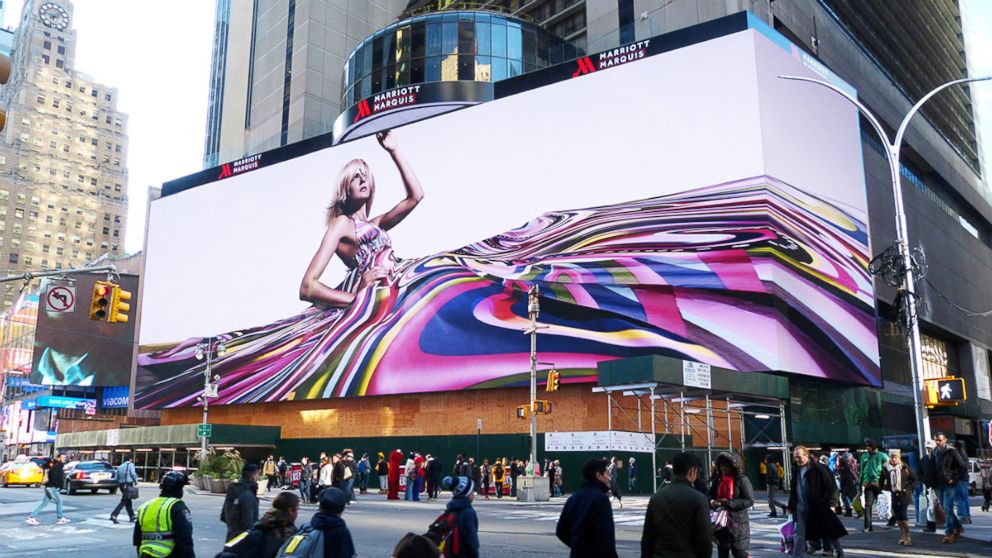 The first thing that will display on the screen when it goes lives Tuesday night will be an art exhibition by Universal Everything collective, until Nov. 24. Google will then be the exclusive advertiser through January 2015, although it's unclear what will be marketed, the Times reported.
A spokeswoman for Google and a spokesman for Clear Channel declined to comment about the deal's terms.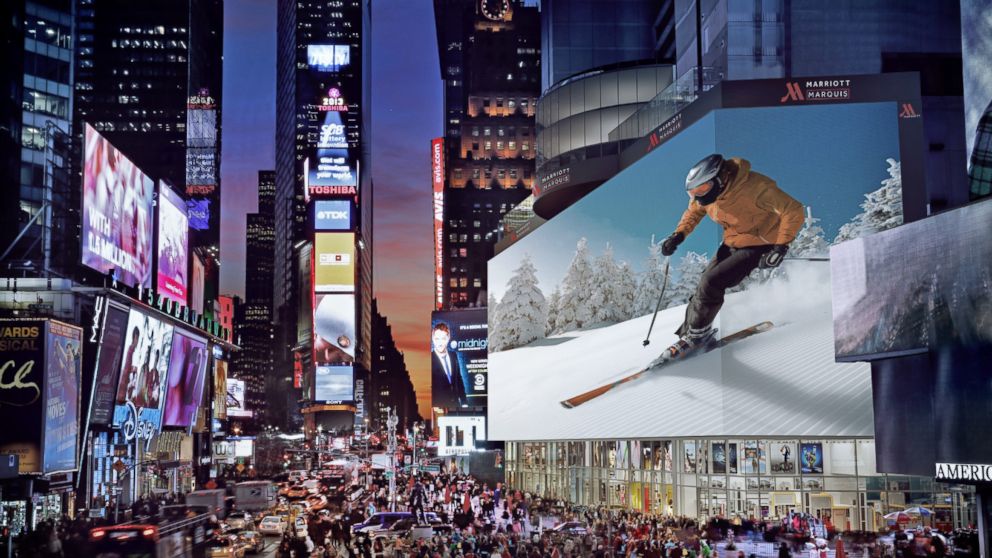 "We have great confidence that this spectacular billboard will be the most sought after display in the world for years to come," Harry Coghlan, president and general manager, Clear Channel Outdoor New York, said in a statement.
The biggest billboard ever is 820.2 feet long and 39.3 feet tall and located near Saudi Arabia's King Khaled International Airport, according to Guinness World Records.