Why Norwegians Are Millionaires and Americans Are Paupers
Topping '80s band A-ha, is the Norwegian sovereign fund Norway's best asset?
January 11, 2014, 7:38 AM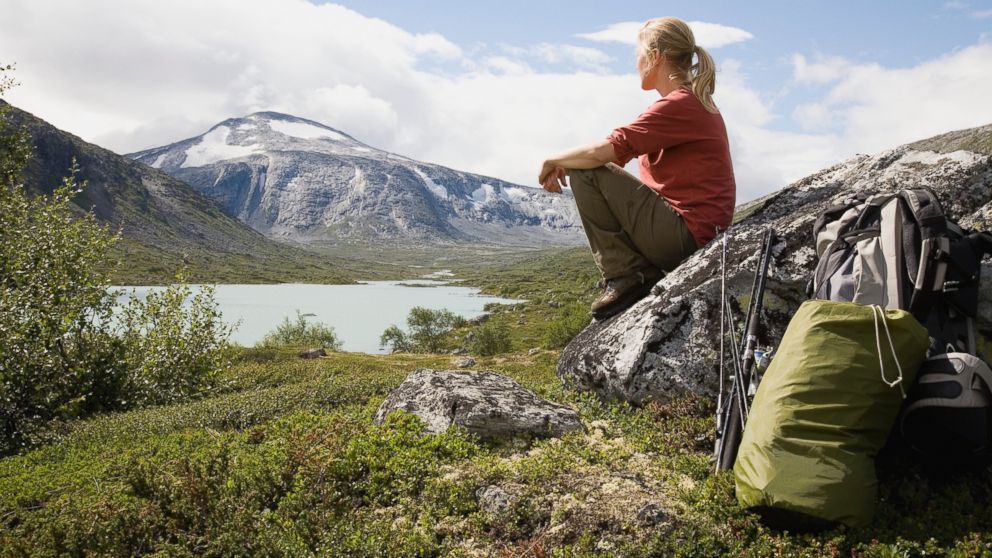 Jan. 11, 2014— -- Among the reasons Norwegians can celebrate Norway are the '80s band A-ha, the narrow geological formations called fjords, oil and the biggest sovereign wealth fund in the world.
The sovereign fund, which the country uses for investments that benefit their economy and people, reached 5.1 trillion crowns, or about $818 billion, due in large part to the rising price of oil, according to a report out this week. That surge in the fund, called the Government Pension Fund Global, theoretically makes each of Norway's 5,096,300 people a millionaire in crowns.
Translated into dollars the fund's crowns (spelled "krone" in Norway) per capita is about $161,660, said Michael Maduell, president of the Sovereign Wealth Fund Institute.
And, despite all that money in the wealth fund, Norway still has a national debt of 759 billion crowns or about 25 percent of gross domestic product. By comparison, the US debt of $17.3 trillion is 102 percent of GDP. In case you're wondering, that's $54,733 owed by each American. But it gets far worse if you add in all the unfunded liabilities of the government: Then it's $1.1 million owed per American, according to USDebtclock.org.
But Norwegians aren't going to retire on that sovereign fund's money for several reasons.
Norway's Government Pension Fund Global was created to be an intergenerational savings vehicle to secure income from a fossil fuel resource and to prevent "Dutch Disease," or the economic phenomenon when an increase in natural resources leads to a decline in other sectors like manufacturing or agriculture, explains Maduell.
The sovereign wealth fund is integrated into Norway's fiscal budget: 4 percent of the fund's assets can be spent each year by the government. Unlike the Alaska Permanent Fund, no dividends are paid out each year to its citizens.
"The rest of the money accumulates in the sovereign wealth fund, which is why it is so large today," Maduell said.
Oil and gas are financial drivers for many of the sovereign funds in the world. Norway happens to be the seventh largest oil exporter.
After Norway, the country with the second-largest sovereign wealth fund is Saudi Arabia with over $675 billion, followed by the Abu Dhabi, United Arab Emirates with $627 billion, according to the Sovereign Wealth Fund Institute. Alaska has one of the highest sovereign wealth funds of the U.S. states with about $47 billion.
Barry Bosworth, economist at the Brookings Institution, said the Norwegian fund is usually held up around the world as a model of how to run a sovereign fund.
"Norway has done an excellent job of saving and investing a portion of its oil revenues for future generations," says Bosworth, a former economic advisor to Jimmy Carter.
He said the country has come under pressure from voters to pay out a larger portion of the assets, which Bosworth said is "understandable," given the successful growth of the fund.
Contrary to the belief of some, Bosworth said he believes the existence of the country's wealth has not depressed citizens' willingness to work, pointing to the Norwegian labor force participation rate -- that is, the percentage of people who are working or actively looking for work, which is equal or above to that of most age groups in the U.S. Earlier today, the U.S. Labor Department reported that the labor force participation rate declined by 0.2 percentage point to 62.8 percent in December, a 35-year low.
Read More: 9 Cool Ways IBM Plans to Make Billions from Jeopardy! Winner Watson
In addition, Bosworth said there isn't evidence of imprudent levels of public of private debt in Norway, unlike much of Europe. The sovereign fund is recorded as an asset of the Norwegian government and now equals about two times their income, he explains.
However, oil exports have raised the exchange rate and led to a loss of manufacturing jobs, Bosworth said.
Besides fjords and other commodities, Norway is also known for another export.
"Finally, I note that Norway has excellent mystery writers, although I have no proof that it can be traced to the sovereign fund," he points out.
In Photos: Countries With GDP Below Google's Market Cap