Automakers have enjoyed record sales and fat profits over the last few years as consumers opt for SUVs and crossovers over traditional sedans, an industry trend that shows no signs of abating.
These truck-like vehicles come with a heftier price tag and carmakers of all stripes are introducing a proliferation of models into the marketplace to capitalize on consumers' insatiable demand. But automakers are certainly dealing with their fair share of challenges and uncertainties this year, including how tariffs on steel and aluminum imports could affect car prices.
Several industry executives offered their perspectives on the latest developments. All agreed: the future of the auto industry will look very different from what's on the road now.
Electric cars
The market for battery-electric vehicles ("EVs") and their hybrid cousins remains small –- just 3.23 percent of the total auto market in 2017 –- but automakers are still committed to the technology, with more models expected on the horizon.
Ian Callum, Jaguar's design chief, believes electric cars are the future and attributes their poor sales to the scarcity of models available.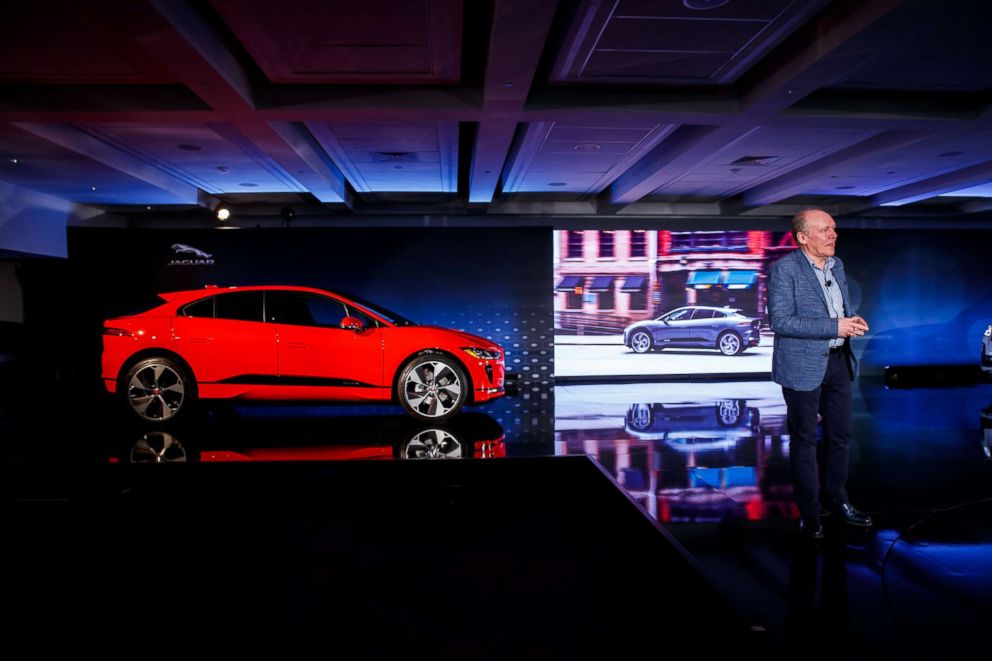 "I don't think this is about looking for a niche in the market. This is about establishing and creating the future of the car business," he told ABC News at the New York International Auto Show last week. "Ultimately within 20 years, I suspect most cars we make will be electric."
The top three all-electric cars sold last year were Tesla's Model S (26,736 units), Chevy's Bolt (23,297 units) and Tesla's Model X (16,369 units). Toyota's Prius model was the top-selling hybrid with 75,311 units. A total of 17.23 million vehicles were sold in the U.S. in 2017 and 555,834 of them had alternative propulsion powertrains (hybrid, plug-in, electric or fuel cell), according to PwC's Brandon Mason.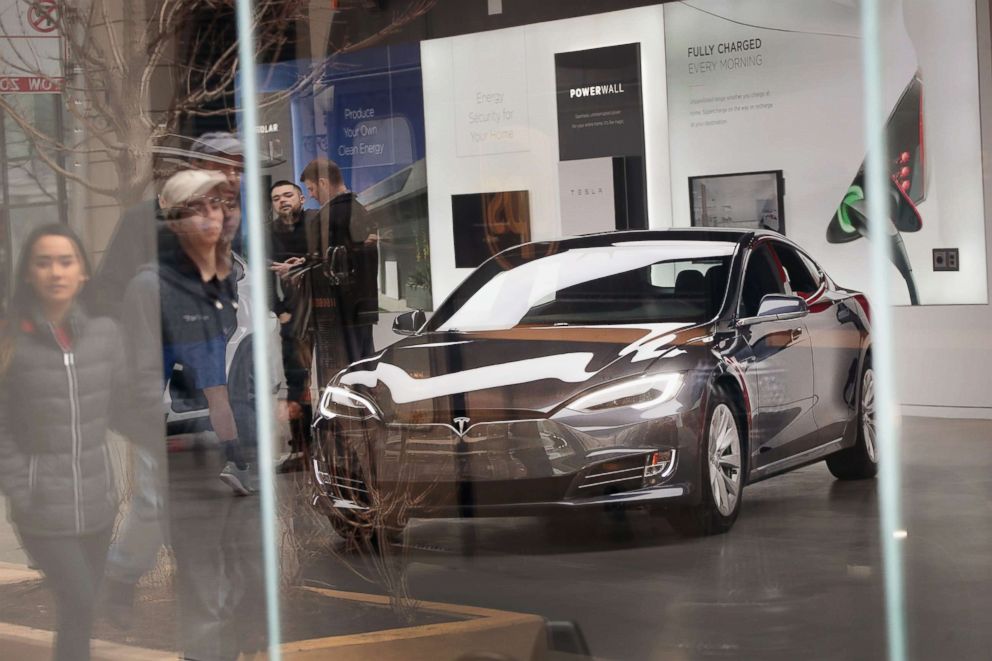 "It's a segment that's growing step by step," said Ralph Mahler, department head of BMW Product. "The biggest fear for customers is range. I personally think that once we hit 2030, I think you will see more electrified cars than you see pure combustion cars."
BMW has five electrified cars right now, with its i3 the only model that's purely electric. Earlier this year the German automaker said it would offer 12 all-electric cars and 13 hybrids by 2025. Of the 2.5 million vehicles it sold globally in 2017, just over 100,000 were electrified models.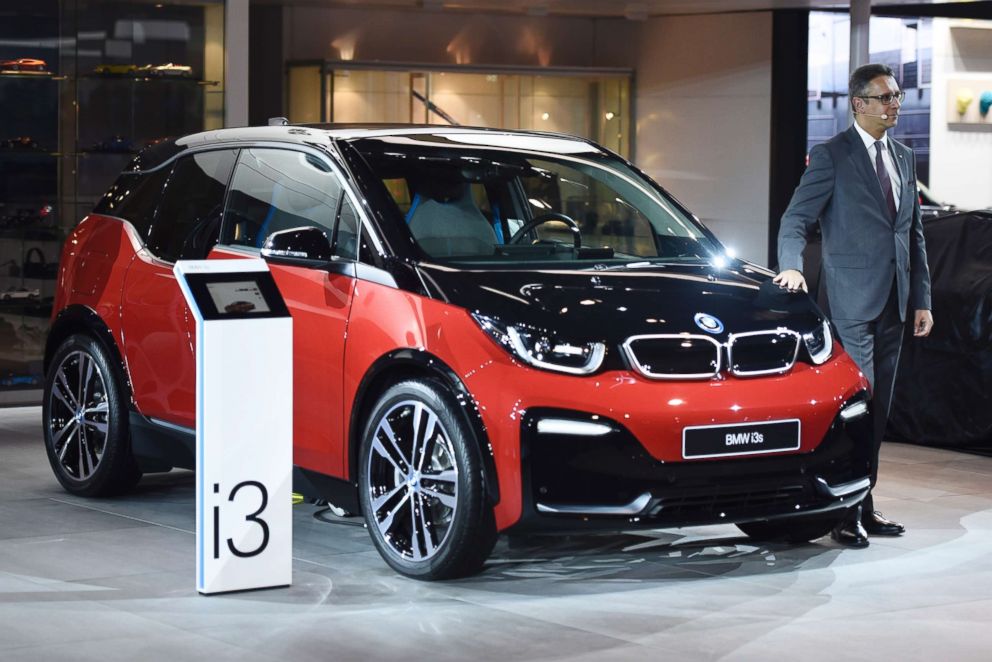 Ben Lyon, the head of product marketing for Alfa Romeo North America, said an electrified Alfa Romeo could be a reality one day, and the Italian automaker, known for its racing heritage, has an analytics team actively researching EVs.
Right now, though, Alfa customers are "asking for gasoline-powered best in class performance, and that's what we're giving them," he said.
"Peak SUV"
There's no shortage of SUVs and crossovers to choose from these days, with more offerings to come from ultra-luxury automakers like Aston Martin, Ferrari and Rolls-Royce. According to Kelley Blue Book, SUVs and crossovers (including compact, mid-size and full-size) comprised 46.1 percent of the overall market in March. And that percentage is expected to keep rising.
Filip Brabec, vice president of product management at Audi of America, said the Q5 SUV is the company's highest-selling Audi in the U.S. He doubts sales of SUVs will come to a halt anytime soon.
"SUVs have become such a big part of the business," he noted. "We are able to design SUVs that are more car-like in terms of how they behave. We see [sales] steadily picking up."
That said, Brabec knows automakers have to fight a little harder for consumers' pocketbooks.
"There are more offerings. We see a little more saturation in the markets. Everyone's rushing there," he said.
Cadillac just introduced its XT4, a new compact SUV that the U.S. luxury brand is counting on to boost sales and attract millennial buyers. Andrew Smith, Cadillac's executive director of design, acknowledged that the company'slineup has lagged in the SUV department. Even though his company is pushing for more sports utility vehicles, he personally thinks the U.S. has likely hit "peak" SUV. And the death of sedans? He laughed off the dire predictions.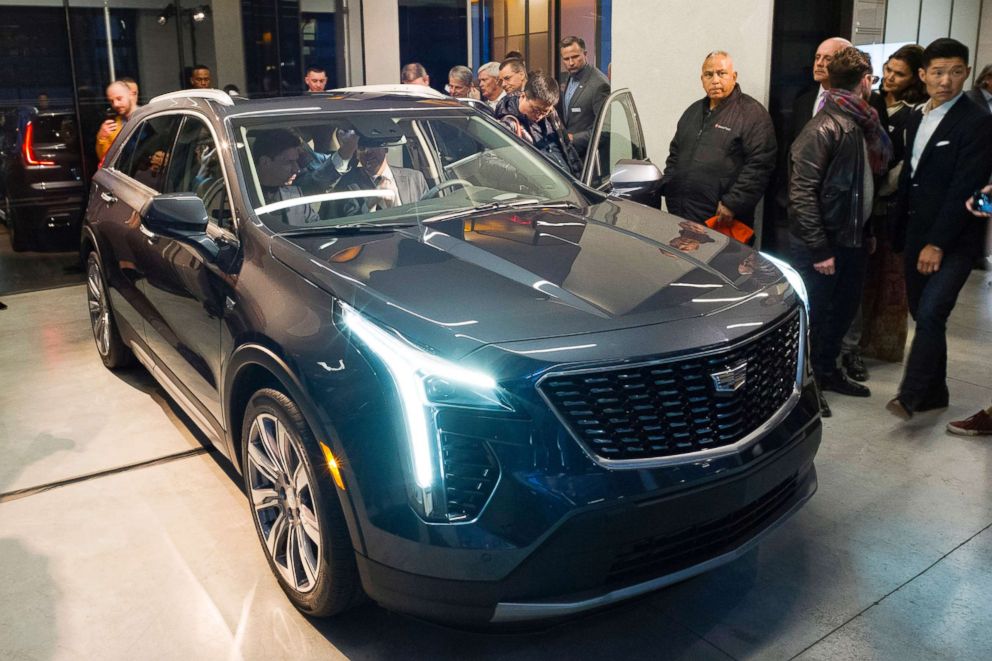 Despite his company's push for more utility vehicles, he conceded that the U.S. has likely hit "peak" SUV. And the death of sedans? He laughed off the dire predictions.
"Everyone used to have wagons. Kids who grew up in wagons didn't want one, they got minivans. Kids who grew up in minivans didn't want one, they got SUVs. I think the generation right now will not want SUVs in the future," he said. "SUVs are great in that they are practical vehicles, but you can see how every auto manufacturer is playing with how to tweak it, make it more expressive, more sporty. And this fragmentation of the market continues."
Self-driving cars
A growing number of automakers and technology companies are allocating resources to autonomous driving. Microsoft has a partnership with BMW and Ford; Google has been testing the technology since 2009 and its self-driving unit Waymo said in March it would purchase 20,000 Jaguar I-PACE electric SUVs for its self-driving fleet.
One incident involving this new technology may give automakers pause. Last month in Tempe, Arizona, a 49-year-old woman was struck and killed by an Uber SUV in self-driving mode. Her death was the first fatality from an autonomous vehicle and Uber suspended its self-driving program in North America.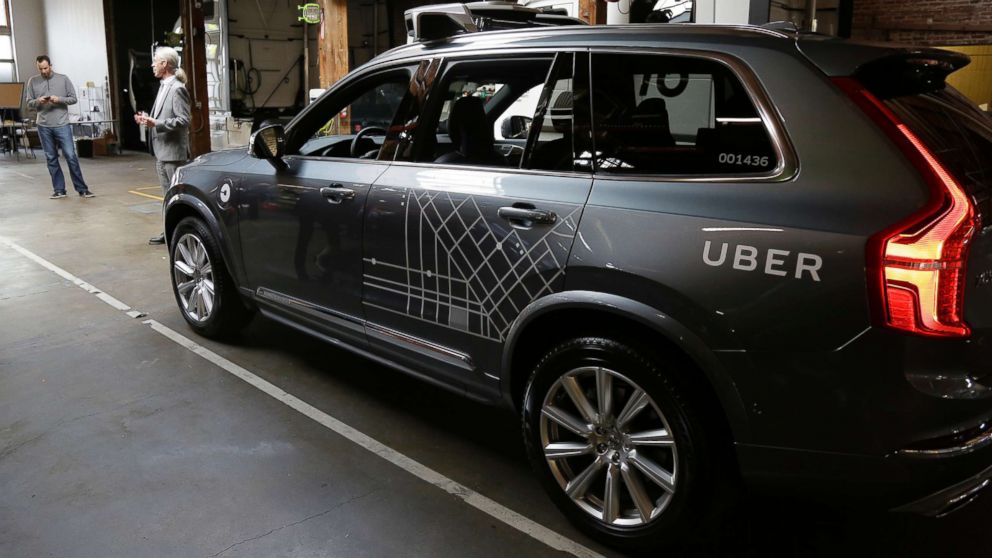 Jeff Bracken, group vice president and general manager at Lexus, called the Arizona woman's death "tragic" and "tremendously unfortunate" and recognized that self-driving cars are "really topical today, no question."
He said the technology is still years away from allowing drivers to relax in the backseat while the car monitors the road.
"But, having said that, we think the safety technology is going to be a huge benefit for all of us as we move down that path," he said.
Jaguar's Callum has accepted that driverless cars are not a fad.
"Self-driving is something that will become more commonplace within the next 10 years. Some people believe it will be sooner, some people believe it will be later," he said. "But they are happening and they are coming."
Trump's tariffs
President Trump imposed steep tariffs on steel and aluminum imports in early March, a move that many argue would adversely impact the auto industry.
"These proposed tariffs on steel and aluminum imports couldn't come at a worse time," Cody Lusk, president of the American International Automobile Dealers Association, told Bloomberg in March. "Auto sales have flattened in recent months, and manufacturers are not prepared to absorb a sharp increase in the cost to build cars and trucks in America."
Ford and Honda have already warned that these tariffs –- 25 percent on steel, 10 percent on aluminum –- would increase car prices by hiking commodity costs for manufacturers.
Bracken said Lexus buys most of its steel from U.S. companies, but imports aluminum like many of its competitors.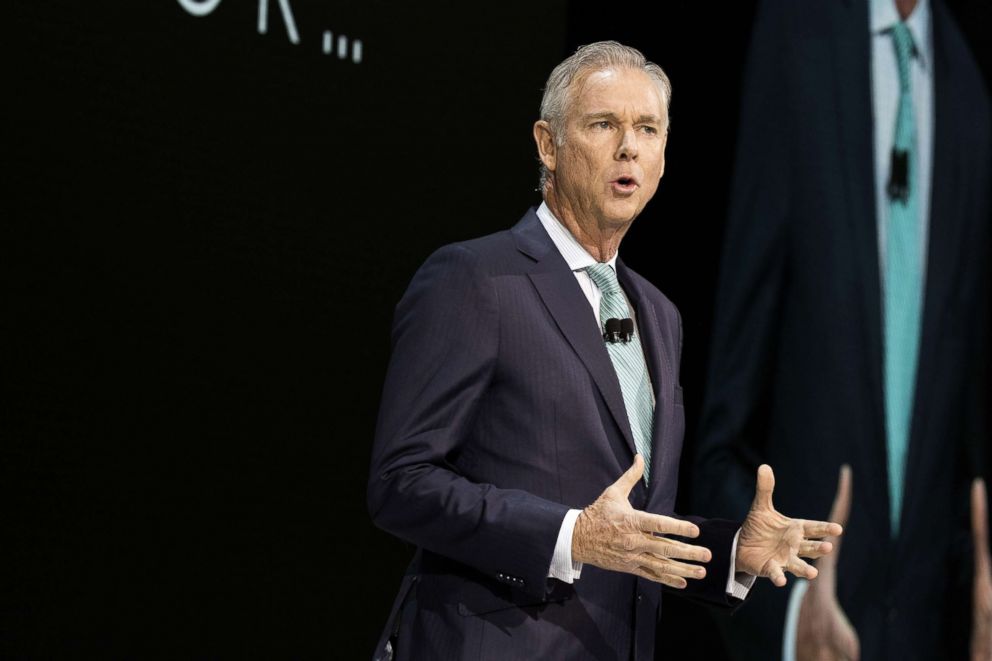 "If the current administration adds tax to aluminum, our suppliers will increase the price to us and we'll increase the price to consumers. What is troublesome about that is certainly for budget buyers, or buyers who are concerned about the monthly payments," he said. "They'll probably just stay in their current cars for longer. The lifecycle of used cars now goes to 11 years to 12 years to 13 years or so."
He added that older vehicles emit more pollution than newer models, which are built with clean automotive technology that increases engine efficiency.
Audi spokesperson Mark Dahncke said a consistent free trade policy "is beneficial and allows us to strategically plan for our business including materials such as steel."
He added, "At present, the policies are changing and cause uncertainty which makes this process more difficult. We would rather not speculate on how any tariffs will affect us at this time but hope that a trade war is averted."