— -- While the upcoming talking Barbie made waves after some parents called it creepy, its biggest barrier may be the shift in doll play and price.
At $75, Mattel will have to prove to parents that Hello Barbie's technology is worth more than three or four times the cost of a traditional Barbie doll.
Allison Tate, a mother of four from Orlando, who fondly remembers playing with Barbie as a child, said the new Barbie doll sounds "complicated."
"I would rather her use her imagination without input from the doll," Tate said, referring to her young daughter.
Mattel is hoping for a home run this holiday season amid slumping sales of the historic doll and renewed competition. Last year, dolls from the animated Disney film "Frozen" competed for shelf space. ABC News is owned by The Walt Disney Company.
This year, even Mattel's own offerings, including the ethnically-ambiguous Monster High line, are growing in popularity for girls ages 6 to 9, according to Jim Silver, CEO and editor-in-chief at toy review website TTPM.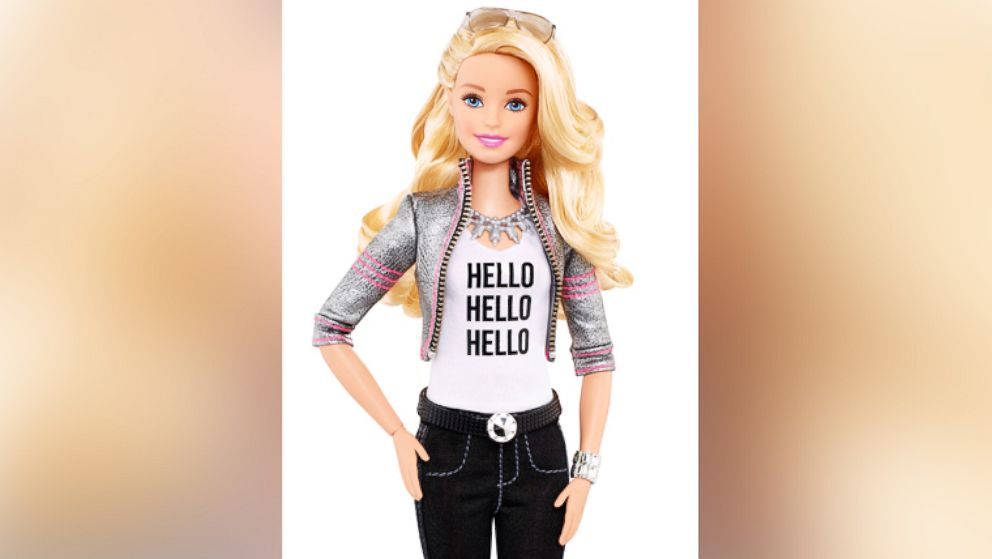 The newest Barbie, intended for ages six and up, will be available in November. The doll, which provides about an hour of battery life, comes with a charging stand and is available in three skin tones. With the use of a free app on a mobile device, children can have a two-way conversation when they speak to the doll while holding down Barbie's belt buckle -- similar to the use of a walkie-talkie. Upon a first test, the conversations are limited and are driven by Barbie's questions, such as, "What branch of science are you most interested in?" and one's favorite type of food. You likely won't hear sassy Siri-like statements or questions from Barbie, at least at this stage in the technology.
Josh Golin, executive director of the Campaign for a Commercial-Free Childhood, based in Boston, raised concerns about Hello Barbie when the doll was first introduced at a toy fair in March. Among his group's concerns are the security of the Wi-Fi networks that the dolls need to work.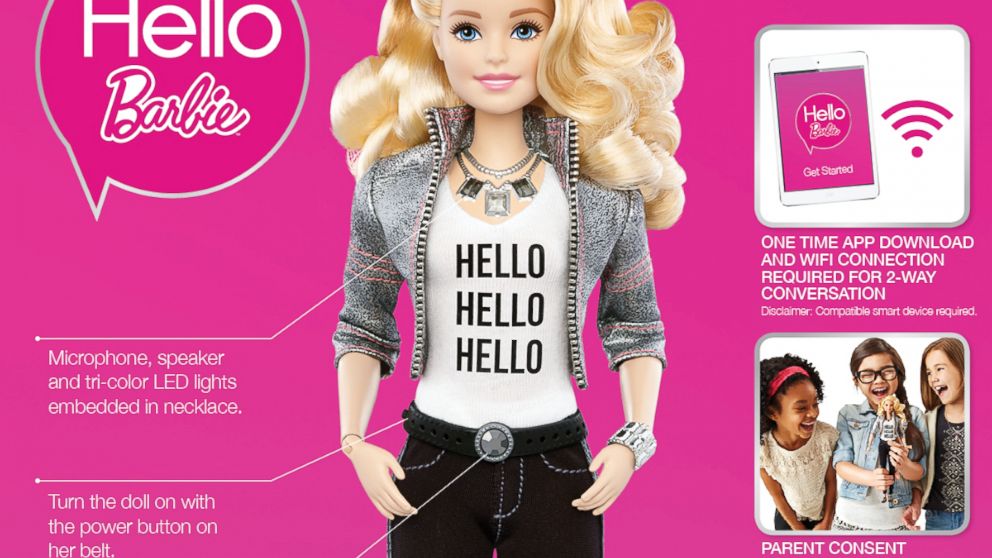 Toy Talk, the company that created the technology behind Hello Barbie and other talking apps, explains in its privacy policy that the child's audio is recorded to enable speech recognition and archive play sessions of children for their parents to access online. Toy Talk says that parents have "full control over all account information and content," including sharing recordings on Facebook, YouTube and Twitter, and they can "permanently delete" their accounts.
"Children can play with dolls for hours at a time," Golin said. "It is completely unrealistic to expect that parents are going to monitor and delete all of their child's audio files."