How to Get Your Childhood Dream Job
Getting the dream you wanted as a child isn't as impossible as it seems.
January 27, 2014, 7:47 AM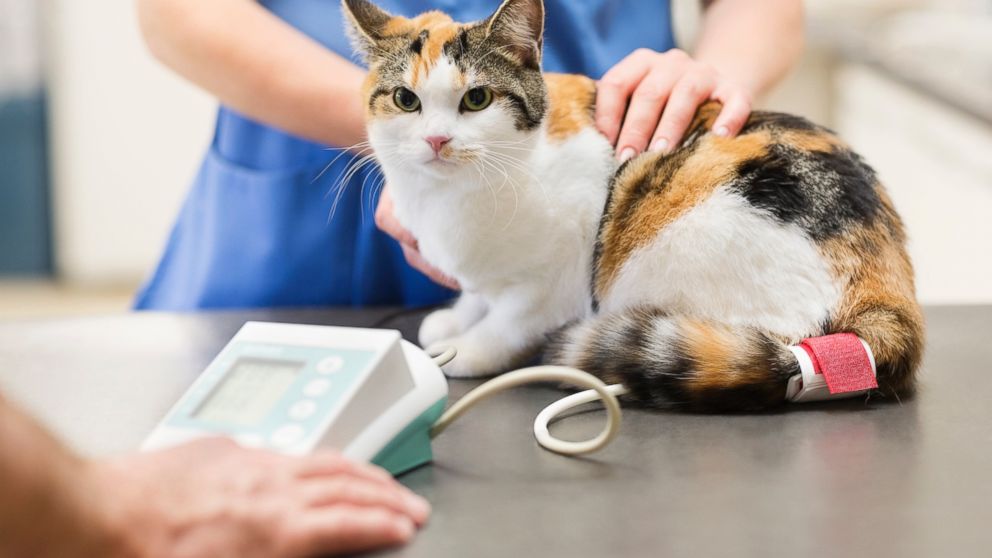 Jan. 27, 2014 — -- intro:
Remember the good old days, when you'd sit at your desk in school dreaming of the day you'd become a firefighter or an adventurer such as Indiana Jones? By the time students get to college and are picking a major, many forget those dreams and choose a more lucrative or popular path.
But what if you had followed your childhood passion? Would the job be worth it? And what kind of schooling (and student loans) would you need?
While many adults toil away behind computer screens in cubicles, a few actually make it to that dream job.Here's a closer look at nine jobs kids dream about having and what they -- or you -- will need to get there. Salaries come from the Bureau of Labor Statistics, NASA and the CIA.
quicklist: title: Astronautcategory: Salary: $65,140 to $100,701text: Going on a field trip to the planetarium and looking through a telescope at the moon prompted many a child to dream of becoming an astronaut. And yes, getting to the moonisas hard as it looks.
A bachelor's in engineering, science or math is the minimum requirement for mission specialists and pilot astronauts, followed by three or more years of related experience or pilot experience, says NASA.
But beating the 4,000 applicants that compete for 20 positions every two years requires more, says Don Thomas, director of Towson University's Willard Hackerman Academy of Mathematics and Science and a former astronaut who completed four space flights between 1994 and 1997.
"For every 20 civilians that they select, I would guess something like 15 (or) 16 of them are going to have their Ph.D. even though it's not required," he says.
Flying experience also helps, says Thomas, as does a willingness to keep applying. Thomas was rejected three times before getting in on his fourth attempt.
Read more on Bankrate: Infographic: Why having a college degree is important financially
Make it past the first cut and you'll report to Houston for medical and psychological testing. Get accepted and you'll spend about a year training. The work is worth it even if the salary is comparable to what you'd earn outside of NASA as an engineer or scientist, Thomas adds.
"You get a good salary, but you're not making the big bucks like a football player or baseball player or the Kardashian sisters," he says. "You do it more for the experience than for the money."
quicklist: title: Archaeologistcategory: Median salary: $57,420text: Fascinating discoveries, exotic locales and the potential to become a real-life Indiana Jones draw those who crave the excitement of groundbreaking research and the chance to try outrunning a boulder. But the field isn't all hidden temples and lost arks, says Jeff Altschul, president of the Washington, D.C.-based Society for American Archaeology.You'll need a master's degree to break in, but you'll also need a Ph.D. to run your own digs, assist with digs overseas or teach college. Then you'll tackle funding challenges. To fund research, archaeologists usually need backing from a museum, college or university, which means competing against thousands for coveted tenure positions and against other professors for research dollars.
"I'm guessing there are somewhere between 1,500 and 2,000 of those (tenure positions)," says Altschul, adding that colleges are increasingly relying on visiting professors instead of providing tenure-track jobs.
Read more from Bankrate: 8 high-paying, nontraditional degrees
Aside from fieldwork, archaeologists can also land jobs with the government, preservation organizations, research groups and consulting firms, reports the BLS. Before racking up debt, Altschul recommends getting a taste for the work by volunteering with programs such as the Department of Agriculture Forest Service's Passport In Time initiative.
quicklist: title: Firefightermedia: 21640333category: Median salary: $45,250text: The sirens, the flashing lights, the big truck, the Dalmatian. That's a lot of excitement for a kid, so lots of them dream of becoming firefighters when they grow up.
You can get your foot in the door with a GED or high school diploma in most places, but that doesn't mean that it will be easy to land a firefighter position, says James Ridley, assistant to the general president for education, training and human relations for the Washington, D.C.-based International Association of Firefighters.
Many job candidates will also need to pass a criminal background check, a physical agility test, a psychological and medical exam, a peer review from fellow firefighters, and have to prove they don't have a fear of heights or closed spaces, says Ridley. But job competition is fierce. According to the BLS, "a department often receives hundreds or thousands of applicants for a single position."
Read more from Bankrate: What is the ROI of your college degree?
After entering the fire service, new recruits spend up to a year learning about fire science and prevention, equipment operation and maintenance, building codes, and emergency medical treatment.
"It's a physically and emotionally demanding job. You deal with loss a lot for the people you're sworn to protect, whether it's personal property or even loss of life," says Ridley.
quicklist: title: Police officercategory: Median salary: About $55,270text: Who hasn't wanted to slip on a badge, slide on a holster and bring the bad guys to justice? But to rid the streets of the danger that may be lurking behind every corner, you have to be clean yourself, says Col. Donald Bartlett, assistant chief deputy sheriff with the Cobb County Sheriff's Office in Georgia.
"The biggest problem we have with recruits we see these days is criminal history," he says. "Anybody that aspires to a career in law enforcement needs early on to think about that during those immature days when they're tempted to drink too much or shoplift or, particularly, use drugs."
Requirements to become a police officer are increasingly hard, says Bartlett. Hiring managers prefer a four-year degree, but it's possible to break in with a high school diploma or GED. The best job candidates also have taken a basic peace officer training course. Foreign language proficiency, computer programming and psychology course work are added bonuses.
Jobs are available through local, state and federal governments, reports the BLS , but they're also available through higher education institutions, secondary schools, hospitals and treatment centers. Compensation is just as varied. While the median pay is around $55,000 nationally, the mean wage can be as high as roughly $84,900 per year in states such as Alaska and California.
quicklist: title: Spycategory: Starting salary: About $50,000 to $80,000*text:With danger lurking around every corner, these masters of disguise and espionage fulfill every kid's fantasy of infiltrating the enemy to save the heroes.
But firstly, they're not spies -- they're called "operations officers," says CIA spokesman Todd Ebitz, and they specialize in collecting foreign intelligence "on a variety of critical areas, including international terrorism, weapons proliferation and nations that threaten the security of the American people and America's allies."
Operations officers hail from a wide array of backgrounds, but since the job often requires work overseas, having a knowledge of foreign languages, cultures and regions is a plus. Ebitz says candidates also must possess "sound judgment, impeccable integrity, strong interpersonal skills and an ability to communicate effectively" along with the ability to work in teams and think on their feet.
Ebitz says the organization seeks candidates with excellent academic credentials and "a record of achievement." Students can get their foot in the door by completing an undergrad internship, some positions of which are available in the agency's National Clandestine Service division. Opportunities for graduate students exist as well.
If you're not a student, there's still a chance to make it in. Candidates who have a bachelor's degree, significant business or military experience, and are under age 35 can apply for the Clandestine Service and Professional Trainee Program at CIA.gov.
*The salary range is for paramilitary operations officers.
quicklist: title:Zoologistcategory: Median salary: $57,710text: After a visit to the zoo and seeing all the neat animals, kids long to hang out with a gorilla or pet a lion. In many children, these visits spark a dream to work with wild animals.
While some zoologists do work in zoos, others may trek through the jungle observing wild populations, study fruit flies in a lab, teach at a nature center or work for pharmaceutical companies, says Fred Dyer, chairman of the zoology department at Michigan State University in East Lansing. Dyer says you don't actually need to major in zoology to break into the field. A four-year degree in biology supplemented with on-the-job experience also works.
"The big challenge that a lot of students face is how to make that transition from a purely academic experience that they would get in college to one of these real-world experiences that people dream about," he says.
If you have a desire to work with a specific branch of zoology such as field research, Dyer says to connect with professors at your school who are already working in that area and to investigate research fellowships, internships and study abroad programs that can provide practical experience.
"(Zoology) is not something people go into to get rich," he says. "They go in to enrich themselves from an experiential and emotional connection to nature."
quicklist: title: Veterinarianmedia: 21640207category: Median salary: $84,460text:What starts with kids bandaging up their stuffed animals' "boo-boos," leads to a passion for fixing up kittens and puppies for a living.
Along with being a traditional veterinarian, those in the field can also find jobs helping the U.S. Food and Drug Administration determine drug safety, assisting nonprofit groups such as Heifer International, monitoring international disease outbreaks, teaching, or doing clinical work or biomedical research, says Virginia Buechner-Maxwell, professor of large animal internal medicine at the Virginia-Maryland Regional College of Veterinary Medicine in Blacksburg, Va.
You can get into vet school with a bachelor's in any field, says Buechner-Maxwell, but you'll need some science-heavy prerequisites for admittance. Once you've finished vet school, the BLS reports that the job market for vets is expected to grow "much faster than average," though Buechner-Maxwell says landing a position immediately after school can be tricky.
"Some of the things that can help is whenever they've got the opportunity to volunteer or take a job as a technician in a clinic that they're interested in," they should take it, she says. "Trying to plan to visit clinics that they might want to work in is another way to kind of get their foot in the door."
She adds that students should also watch their debt load, which may range between $100,000 and $200,000 for undergrad and veterinary school.
quicklist: title: Professional athletecategory: Median salary: $43,740*text: What kind of kid wouldn't want to grow up to play his or her favorite sport for a living? Especially after seeing the fame and lavish lifestyles so many professional athletes go on to have.
But how much you earn and how you train depends on your sport. Reach the pros, and you'll earn an average of $5.15 million in the National Basketball Association, $3.2 million in Major League Baseball, $2.4 million in the National Hockey League or $1.9 million in the National Football League. Athletes in less popular sports earn substantially less.It's a long fiscal road to reach the pros, and debatably even more arduous once you're there. Players in minor league baseball, for example, have maximum starting salaries of $1,100 per month with a daily $25 meal allowance when on the road. Some minor league umpires earn more than triple that amount.
Professional athletes don't need higher education to do their jobs, but many attract the attention of professional scouts by playing on the collegiate circuit. Having a degree to fall back on may not be a bad insurance policy. According to Sports Illustrated, research shows that 3 out of every 5 NBA players go broke within five years of retirement and nearly 4 out of every 5 NFL players "have gone bankrupt or are under financial stress because of joblessness or divorce."
*As of 2010, the latest numbers available.
quicklist: title: President of the United States of Americacategory: Salary: $400,000text: After a few years of learning about history in elementary school, kids have that desire to be the next Abraham Lincoln or George Washington.
But compared to other jobs on this list, the formal requirements for becoming the most powerful person in the country are simple. Candidates must be at least 35 years old, be born a U.S. citizen and have resided stateside for the last 14 years, explains Barry Burden, a political science professor at the University of Wisconsin-Madison. The unspoken requirements are tougher, though. Most presidential candidates graduate from a top college, gain law or military experience, establish a history of public service and cultivate an enormous network of supporters. All stomach the invasions of privacy.
"Your life will be on display. Your personal relationships, your record as a student … your financial situation, (and) your tax returns are often revealed," says Burden. "I think we're seeing more of that now that so much of our lives (are) recorded digitally."
Positioning yourself to become POTUS has to start early, Burden says.
"A person can't wait. They have to go almost directly from high school to college, college to law school or medical school or military service, and then from there into public service, running for office somewhere or serving in some capacity -- and then beginning that climb," he says.
Read this story on Bankrate.com.
This work is the opinion of the columnist and in no way reflects the opinion of ABC News.