— -- When Prince changed his name to a symbol in 1993, even those in his inner circle were puzzled about how to address him.
His attorney at the time, Londell McMillan, recalled how he even had to download the symbol as a computer font to address him in writing.
McMillan sat down for an interview with ABC News' "20/20" following news of Prince's death on Thursday. Prince was 57.
In June 7, 1993, Prince announced on his 35th birthday that he would be known as a symbol that combined the astrological symbols for man and woman.
"In Prince's mind, by changing his name to a symbol, he thought he could rescind and void the contract," McMillan told "20/20." "Because he was no longer a signatory under the name Prince Rogers Nelson. We now know that was not the case. However, it was still a very bold, courageous, and clever move on his part."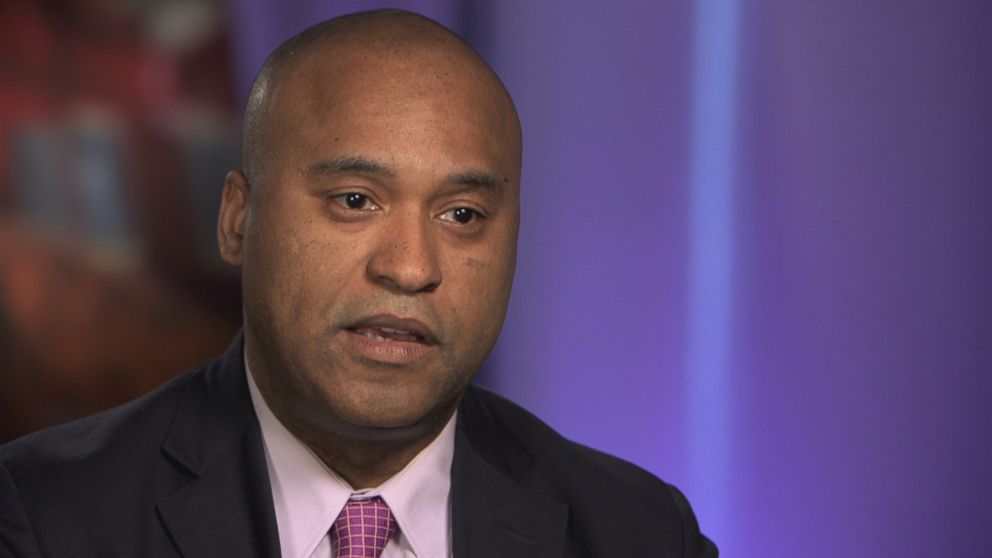 The symbol sprung from Prince's beef with his label, Warner Bros., which reportedly wanted him to to release fewer albums, fearing that they would over-saturate the market. The artist had first signed with Warner in 1977, releasing albums like "Purple Rain" and the soundtrack to the 1989 "Batman" movie directed by Tim Burton.
"And he insisted that we use that as the reference to him," McMillan said. "So, in my computers, at the time, we had to download the font. And I had to actually use the font to describe Prince."
Around the time of his dispute with Warner Bros., he began appearing in public with the word "slave" written on his face.
"Prince was very serious about his stuff," McMillan said. "You couldn't call him an artist without him feeling disrespected. This was not a game for him. So he did not allow that."
McMillan said that he stopped calling Prince by his name to his face for years.
"And even in my office, I would forbid my staff to call him Prince and the artist," McMillan said. "I thought that if they -- if they did that, it would create a bad habit and I would slip up. Again, I wanted to respect his genius at the time."
Prince's Life in Photos
Born Prince Rogers Nelson on June 7, 1958, in Minneapolis, Minnesota, the singer, songwriter, multiple instrumentalist, producer and actor was recognized as a musical genius, trend setter and advocate for artists' rights.</br></br> Prince Rogers Nelson is seen in his freshman year portrait in 1973 from Central High School in Minneapolis, MN.
Seth Poppel/Yearbook Library
In 2000, Prince began using his name again after his Warner Bros. contract expired.
In 2014, Prince decided to bury the hatchet in time for the 30th anniversary of his classic album "Purple Rain." He re-signed with Warner Bros. and the pair released a "deluxe reissue" of the famed album.
"Prince's success in taking on Warner Brothers influenced other artists, because he demonstrated that, even at the top of the pinnacle, you could still have a voice," McMillan said. "You could still stand for something great -- that just being an artist alone may not be enough for you to optimize your gifts and your talents and that you had to take control over your art. And so we had a saying that, if you don't own your masters, your masters will own you. And he was a master musician. And others looked up to him in that regard."
ABC News' Francesca Ferreira, Sean Dooley and Gail Deutsch contributed to this report.