— -- President Obama underscored his support for the Trans-Pacific Partnership (TPP) today, saying that he had a "better argument" than Hillary Clinton and Donald Trump, who both oppose the trade deal.
"Right now, I'm president and I'm for it, and I think I've got the better argument," the president said, standing alongside the prime minister of Singapore, who is in the U.S. for a visit and is also in favor of the deal.
The deal -- a proposed trade agreement reached last fall between 12 countries along the Pacific rim, excluding China -- would lower or eliminate many tariffs on trade, while also introducing new standards for labor, environmental responsibility, and other objectives. It awaits approval by the U.S. Congress and the legislatures of other countries party to the deal.
Globalization and free trade deals have received heavy, bipartisan scrutiny throughout the election season, with both Hillary Clinton and Donald Trump breaking from their parties' traditional stance and opposing the deal.
The president acknowledged the anxiety over globalization, saying that it was "legitimate," but said that the U.S. must find a way "to make sure that globalization and trade is working for us, not against us."
He warned that "trying to pull up a draw bridge on trade" would hurt the U.S. economy and American workers, and said that "if we don't establish rules -- norms -- for how trade and commerce are conducted in the Asia-Pacific region, then China will."
"They're sure not worried about labor standards, or environmental standards, or human trafficking or anti-corruption measures," the president added.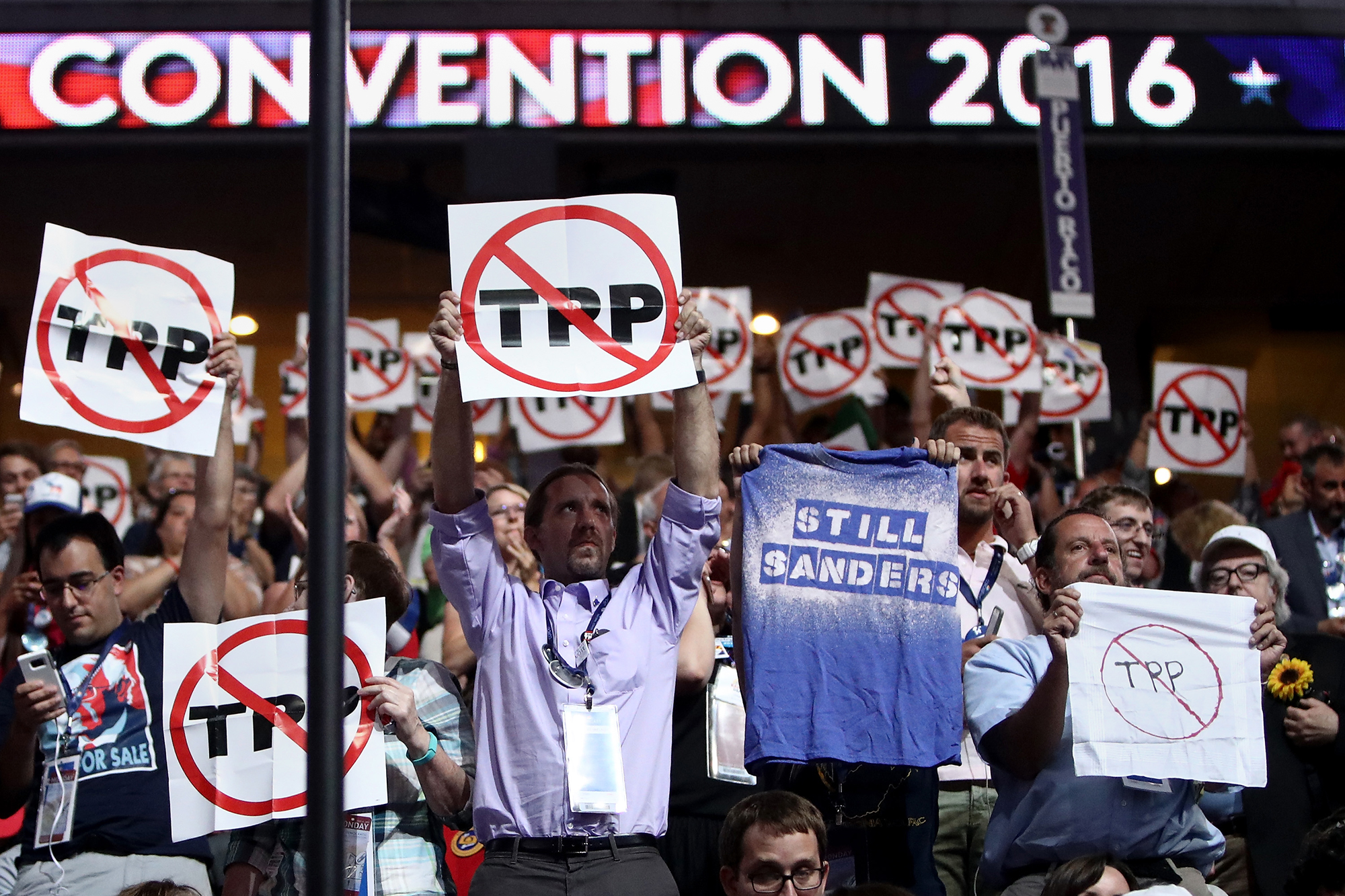 For his part, the Singaporean prime minister, who said that he was reluctant to wade into U.S. domestic politics, said that he believed "there is something in it for each of us."
He also pointed to "a wider range of products, of services, opportunities" that the deal would bring to the consumer, because of the lower tariffs.
The deal has transcended the typical left-right divide that defines most political arguments in the U.S.
Among other supporters of the deal are President Obama and Republican House Speaker Paul Ryan.
But it has been opposed by some Republicans, including Donald Trump, and many Democrats, including Sen. Bernie Sanders and later Hillary Clinton.
In June, Trump said that the TPP, "is another disaster, done and pushed by special interests who want to rape our country."
Clinton had been a supporter of the deal, having once said that it "sets the gold standard in trade agreements."
However, a bruising primary battle with Sanders -- a staunch opponent of the TPP and similar deals -- saw her come out against the deal in October.