— -- One of the U.S. companies that wants to bring your stuff to the moon just received a huge financial boost in the global privatized lunar race.
Astrobotic Technology was founded by a team from Carnegie Mellon University in 2007 when Google announced a competition inviting engineers to land and drive a rover on the surface of the moon and send HD video back to Earth by the end of 2017. Astrobotic announced this week that it has raised $2.5 million in seed funding, in part from Space Angels Network, an investor group that funds early-stage space startups.
Sixteen teams, from countries that include China, Israel, Brazil, Canada and Chile, are competing in Google Lunar XPRIZE's competition, down from 29 in 2007. The grand prize is $20 million, but Google has already awarded millions of dollars in three different milestone contests. Only Astrobotic Technology, based in Pittsburgh, has won all three of those contests, snagging a total of $1.75 million in prize money in January 2015.
Astrobotic said it expects to fly its first mission to the moon no earlier than the end of 2017. A spokesman for Astrobotic Technology told ABC News that even if the company doesn't win Google's competition, it is still planning a pipeline of regular missions to the moon beyond its first.
Only one other U.S. company, Moon Express, based in Florida, has won Google's milestone prizes. That company won the prizes for "landing," which tested hardware and software for a soft-landing, and "imaging," which put optics and image processing capability to the test. Moon Express does have a foothold over Astrobotic when it comes to fundraising, however. Moon Express has raised over $30 million, TechCrunch reported.
But Astrobotic has largely grown the company on revenue, spokesman Dan Hendrickson told ABC News. In addition to the prize money, the company has 21 NASA contracts.
Astrobotic's customers are paying $1.2 million per kilogram for delivery to the lunar surface, and that can range from everything from cremated human remains and personal mementos. Hendrickson says that's "a very low cost to make history and open the Moon to a new era of activity."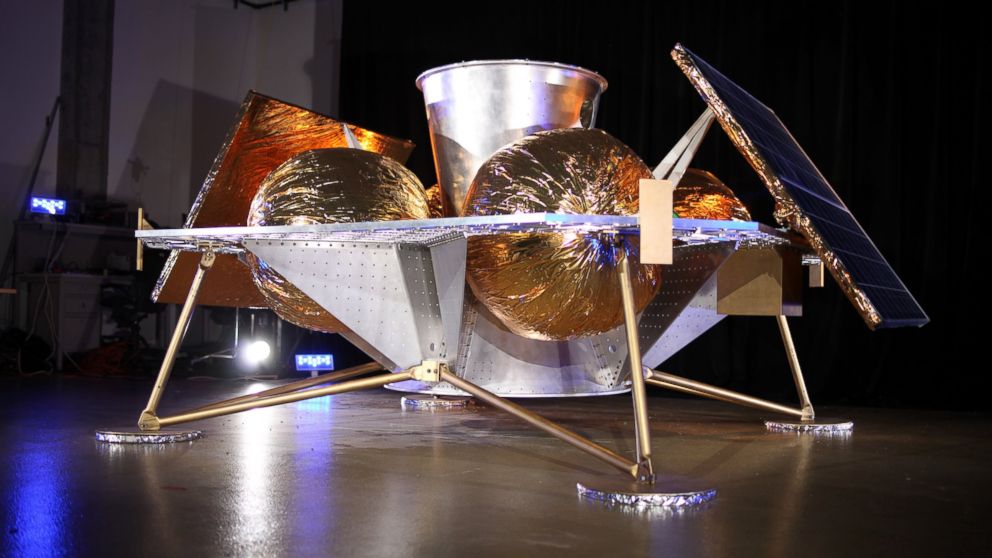 So far, Astrobotic has 10 deals for "payloads" on the first mission from individuals, companies, universities, nonprofits and governments. The Mexican Space Agency, or Agencia Espacial Mexicana, is sending the first Latin American payload to the moon through the company's lunar delivery service.
Seven of the ten payloads on the first mission are unrelated to the Google contest, Hendrickson told ABC News.
"Only three of the fifty-plus space agencies have ever landed on the Moon," Hendrickson said. "Our offering is a fundamental shift in affordability for lunar access. It will enable a new era in activity on the Moon without increasing existing space budgets."
Astrobotic decided to team up with two other teams, AngelicvM from Chile and Hakuto, from Japan, agreeing to carry their rovers to the moon on their own attempt to win the grand prize. They have an undisclosed agreement to share the potential prize money.
The teams have until Dec. 31 to submit a verified launch contract to move forward in the competition, and only two teams have done so at this point: SpaceIL from Israel and Moon Express.
"At XPRIZE, we believe that the spirit of competition brings about breakthroughs that once seemed unimaginable or impossible, and so it thrills us to now have two Google Lunar XPRIZE teams with verified launch contracts attempting missions to the Moon in 2017," Chanda Gonzales, senior director for Google Lunar XPRIZE, told ABC News. "The new space race is truly on."