Starbucks Pays for College, But Employees Will Miss Out on ASU's On-Campus Life
Starbucks launches new program to pay for employees' college degrees online.
— -- Starbucks' partnership with Arizona State University's online degree program will support the educational advancement of its employees, 70 percent of whom are students or aspiring students in the U.S.
But will these employees miss out on on all that ASU campus life has to offer?
Starbucks CEO Howard Schultz explained that the new Starbucks College Achievement Plan is designed to support college completion with full tuition reimbursement for juniors and seniors to finish their degrees, or an on-ramp for freshman and sophomores with a scholarship.
For Starbucks workers who hope to finish their junior and senior year in college, they can receive a scholarship that covers up to $30,000 in tuition costs for two years of full-time study. Freshmen and sophomores will receive a reimbursement that covers up to $6,500 in tuition costs for two years of full-time study. Starbucks doesn't reimburse remaining tuition for freshmen and sophomores, but as soon as these employees become juniors they automatically quality for full junior/senior benefits through graduation. Starbucks employees have to apply to ASU's online program for admission.
Read More: Starbucks Clears College Degree Path for Employees
Michael Bojorquez Echeverria, a 23-year-old Starbucks employee from Los Angeles, works 60 to 75 hours a week, including a second job, while attending a community college.
He told the Associated Press that he is applying to the ASU online program to focus more on school, but he says he will miss campus social life.
"But hey, if they're going to be paying my fees, I can manage," he told the AP.
Here's what the online ASU Starbucks employees will be missing: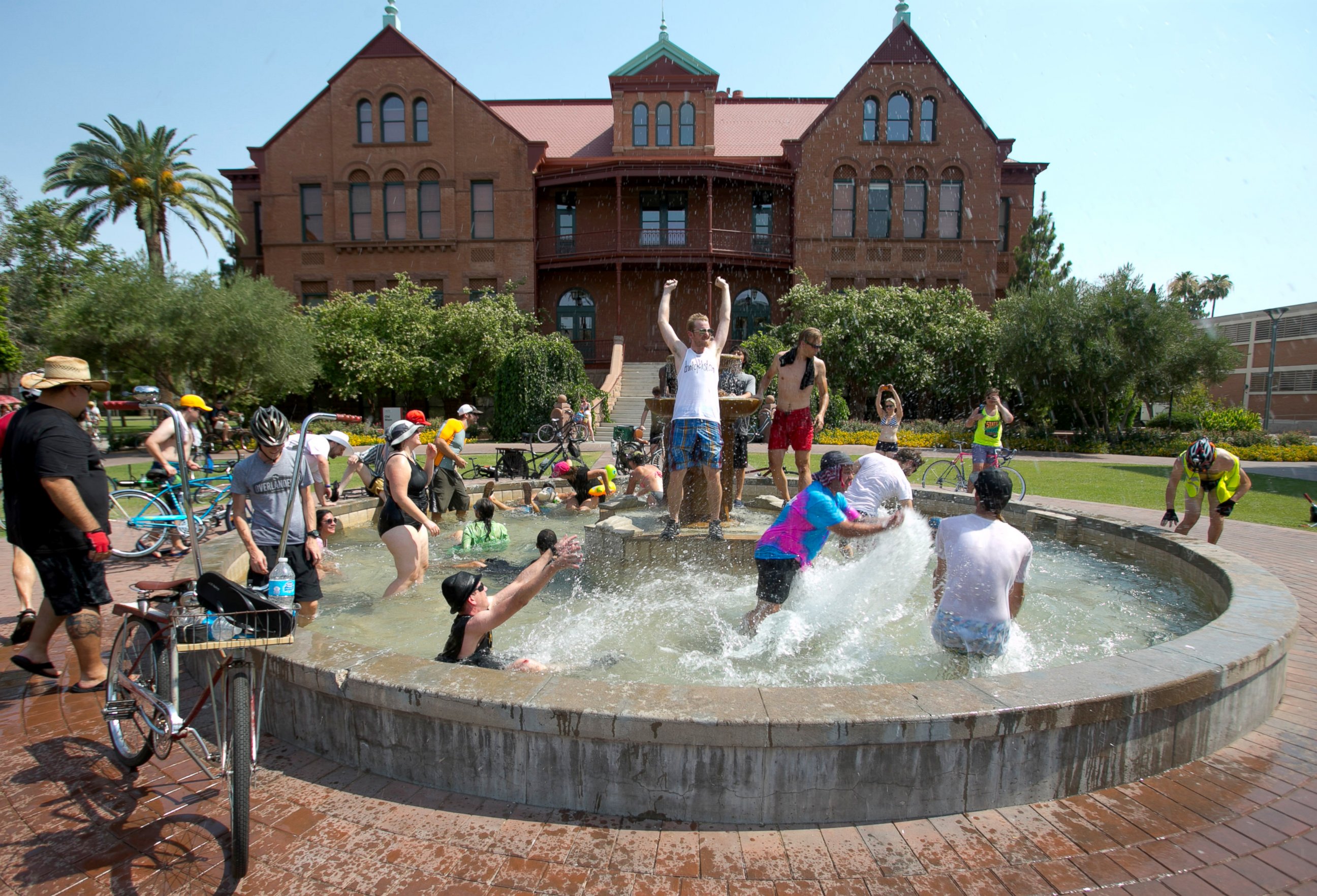 Arizona State University has been in Playboy's top-10 party-school list for every year except one of the ranking's history -- eight lists since 1987.
In 2013, the most recent year the list was published, ASU was ranked ninth, behind schools like West Virginia University (number 1), the University of Wisconsin (number 2), and the University of Colorado (number 3).
Playboy editors compiled the unscientific ranking using data from the U.S. Census, the National Center for Education Statistics, the NCAA, and social media.
Playboy's party-school rankings were published in 1987, 2002, 2006, 2009, 2010, 2011, 2012 and 2013.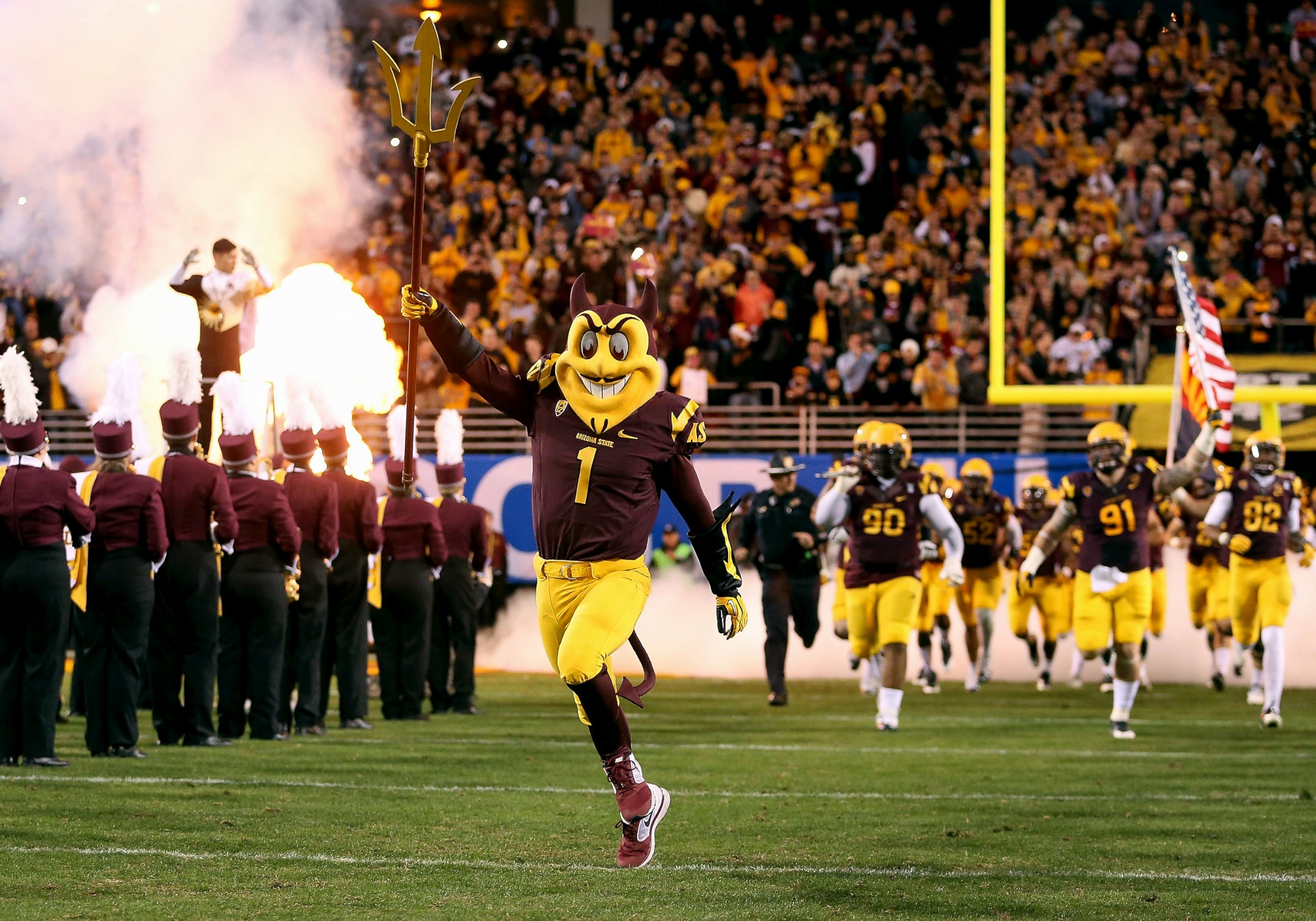 But the ASU president has insisted the school has bid farewell to its partying reputation.
"What's weird is we do have that reputation," ASU president Michael Crow told KTVK last month. "We long ago outgrew that as part of the cultural perception of the institution if it was even true then."
ASU's online program ranks ninth in the 2014 "Best Online Programs" U.S. News & World Report list and first for online student services and technology. It ranks fourth for "Best Online Programs for Veterans" in the same report.
ASU's online program began in the fall of 2010 and holds the same accreditation as the university's traditional program.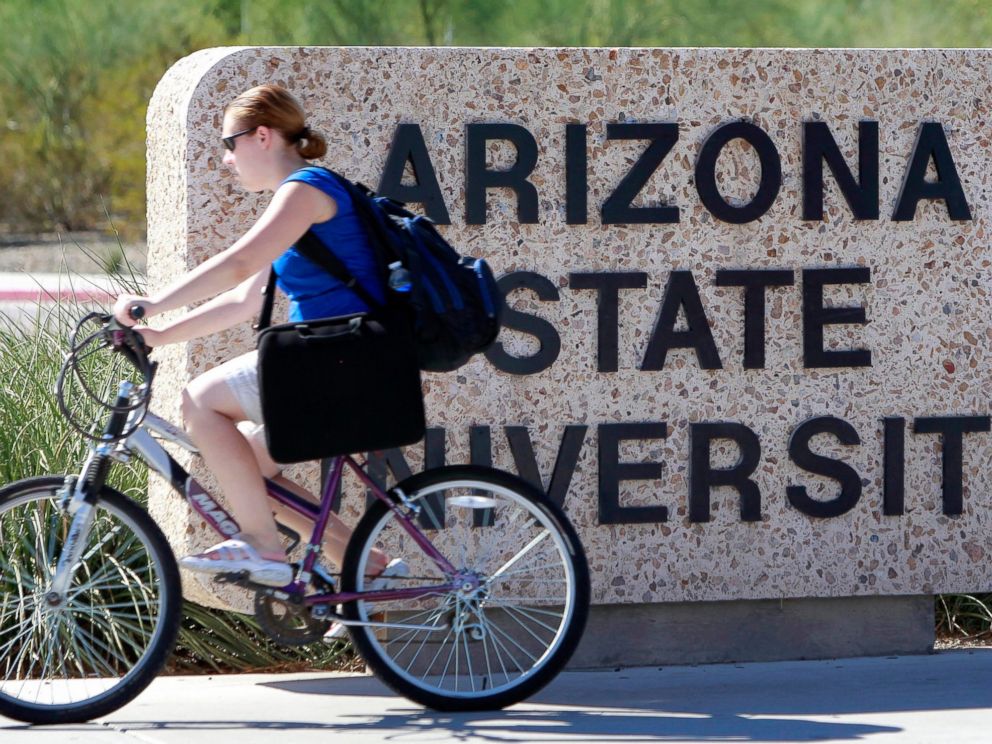 When asked about Starbucks' choice to partner with ASU, a spokeswoman provided a statement to ABC News.
"Arizona State is the only university that could stand side-by-side with Starbucks to offer a high-quality education, at scale, to all of our U.S. partners," the statement from Starbucks read. "Plus, ASU is ranked the second most innovative school in the country by U.S. News & World Report, and ranks 5th in the U.S. in producing the best-qualified graduates. Starbucks is proud to join with an academic institution that recognizes the need for innovation to offer more people a shot at a quality higher education, and the freedom to pursue their passions in any direction."