— -- Once thought of as a glossy fashion bible geared toward brand-conscious girls, Teen Vogue is evolving.
"When Teen Vogue started out, Teen Vogue was an aspirational fashion magazine for fashion lovers. You know it was the little sister to Vogue. And over the years we've realized that our mission was really to become more focused on making this an inclusive community, that speaks to every kind of young person," Elaine Welteroth, Teen Vogue's 31-year-old editor-in-chief, told ABC News' "Nightline."
The digital magazine, now primarily online, is filling more of its page with stories that appeal to its socially conscious audiences on topics including: immigration, race, wellness and politics.
"[President Donald] Trump gets too much credit for Teen Vogue's evolution. Teen Vogue has been changing the narrative and pushing the envelope and covering news and politics and social justice issues for the I'd say the last year and a half to two years," Welteroth said.
Watch the full "Nightline" piece tonight at 12:35 a.m. ET
Most recently, Teen Vogue weighed in on the #MeToo movement, with actress Ashley Judd making a video about her personal experience on standing up to sexual harassment and giving advice to young girls for the publication in October 2017.
Judd is now one of more than 300 women in Hollywood leading the #TimesUp initiative to fight sexual harassment and gender disparity. The initiative has raised over $14 million for working-class women to seek justice.
Teen Vogue's shift to social activism is paying off. The brand has seen huge growth, garnering 10 million monthly page views and 12 million social followers.
And along with digital editorial director Phillip Picardi, Welteroth, Teen Vogue's youngest and first black editor-in-chief in its history, is getting some credit for their success.
"It has become this community of civic-minded, really socially conscious politically active curious ambitious young people who crave the truth who aren't afraid to speak truth," Welteroth said. "I think we speak to a certain mindset and it's about you know inspiring people who are progressive thinkers who want to see change. And so that could mean a 59-year-old white man. It could mean Dan Rather, who retweets us all the time."
Teen Vogue is, of course, still a fashion magazine. And Welteroth has become an influencer of sorts on her own. She sits in the front rows of New York's fashion shows and has her own following on social media. She even made a guest appearance on the ABC sitcom "Black-ish."
In a sense, Teen Vogue has seized the moment, tapping into what matters to Generation Z, the post-millennials who appear to be more civic-minded both on and off social media.
The magazine held its first ever "Teen Vogue Summit" in Los Angeles in December, where young attendees learned how to change the world. The event brought together CEOs, celebrities and everyday teens fighting for social justice.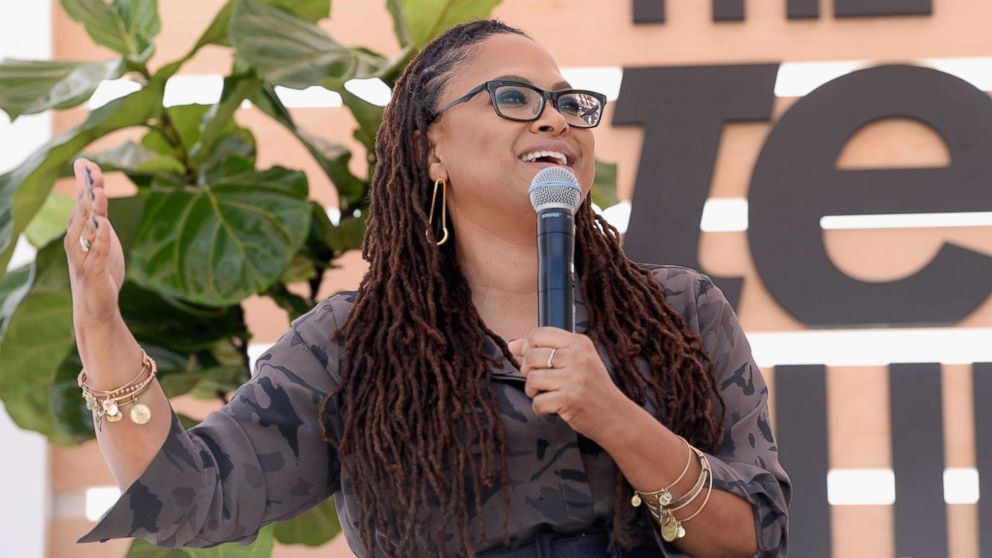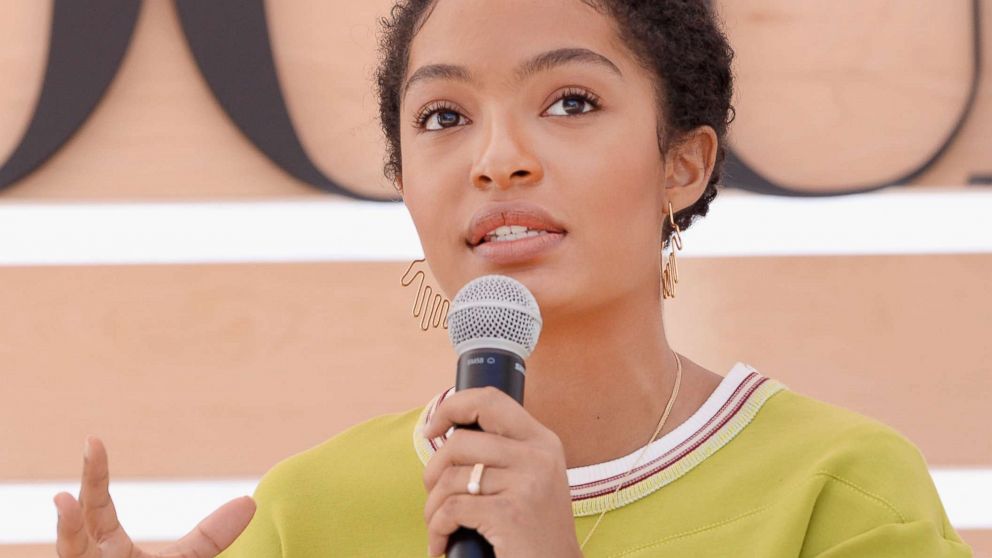 Eighteen-year-old Nadya Okamoto and 19-year-old Hunter Schaefer, who were named in Teen Vogue's "21 under 21," were in attendance at the summit.
Okamoto is a Harvard University sophomore who recently ran for city council in Cambridge, Massachusetts. She earned the nicknamed "Period Girl" for fighting for women's health rights.
"Teen Vogue is forming and to be this kind of powerhouse incubator that takes young activists and puts them in front of other young people and says you can do this too right," Okamoto told "Nightline."
Schaefer fought against North Carolina's bathroom bill.
"I think we as generation, Generation Z, are using our resources. We're often perceived as inauthentic or self-serving or you know really just focused on promoting ourselves or making it on Instagram or something. But I think that is that's coming from a place of misunderstanding," Schaefer told "Nightline."
Former Secretary of State Hillary Clinton guest-edited the magazine's latest issue and headlined the summit.
"We don't see ourselves as liberal or conservative," Welteroth said. "We consider ourselves an outlet that addresses the issues that matter the most to our audience."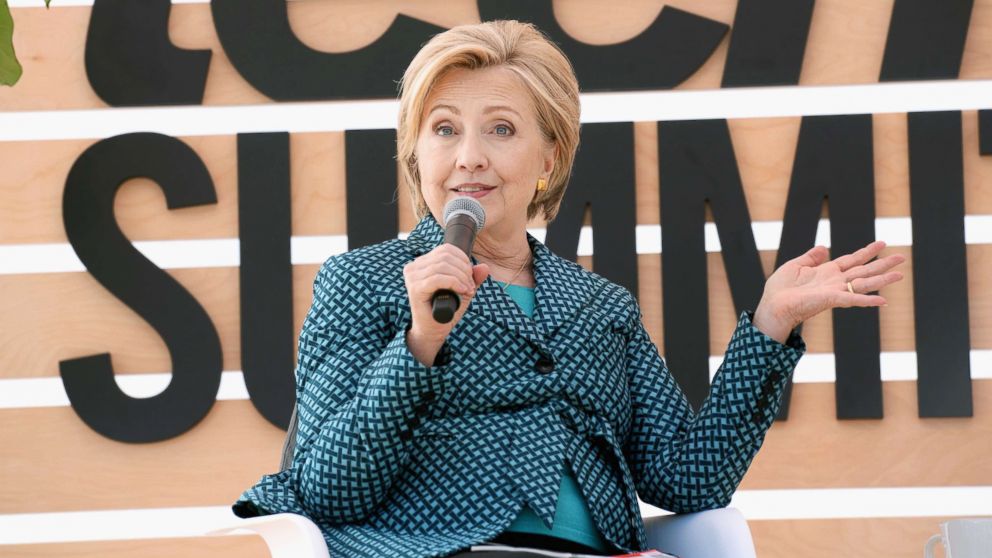 Their blunt political commentary about how they believe Trump "gaslit," or manipulated, the American electorate to win has gotten them noticed by the likes of Fox News, among other outlets.
"The interesting thing about the Trump is gaslighting American piece is that, tonally, it was so sharp," Welteroth said. "[It] captured what so many people were thinking, and I don't think that people expected that kind of journalism to come from a place like Teen Vogue."
But many have criticized that journalism for being too partisan.
"We cover news as it happens. But we also cover things that have happened in history that we reframe in a new lens," Allison Maloney, who runs the news and politics page, told "Nightline." "We get pushback every day basically with people telling us to stay in our lane, but our readers' lane includes politics now. It's a political world."
Beyond politics, Teen Vogue also regularly interacts with readers about health and wellness on issues ranging from sexual education to mental health and coping with tragedy.
"We do a lot of stories on body image because that's something that is affecting everyone, especially with social media," digital wellness editor Vera Papisova told "Nightline."
Still, Teen Vogue does deal with the typical teen magazine stories of celebrity, beauty and fashion. But with all of this, the brand hopes to give young women a platform and community inspire each other and make real changes in the world.
"Teen Vogue is so much more than just a magazine. It's so much more than just a website. It's so much more than social it's really about the audience and so we're going to continue to innovate and continue to find new ways of reaching this audience in meaningful ways," Welteroth said. "And watch this space because we're just getting started. It's a movement."