Disgraced Theranos founder Elizabeth Holmes reported to a Texas prison on Tuesday to begin a more than 11-year sentence for defrauding investors with false claims about her company's blood-testing technology.
Holmes arrived at the prison in Bryan, Texas, at about 12:30 p.m. central time wearing a tan cardigan and jeans. She was accompanied by her parents and husband, Billy Evans.
Since she was sentenced last fall, Holmes has failed in multiple requests to delay her incarceration as she awaits a ruling on an appeal.
The watershed moment on Tuesday follows a legal saga that turned the former billionaire entrepreneur, who swore her startup could run hundreds of tests on a single drop of blood, into a symbol of excess and deception in Silicon Valley.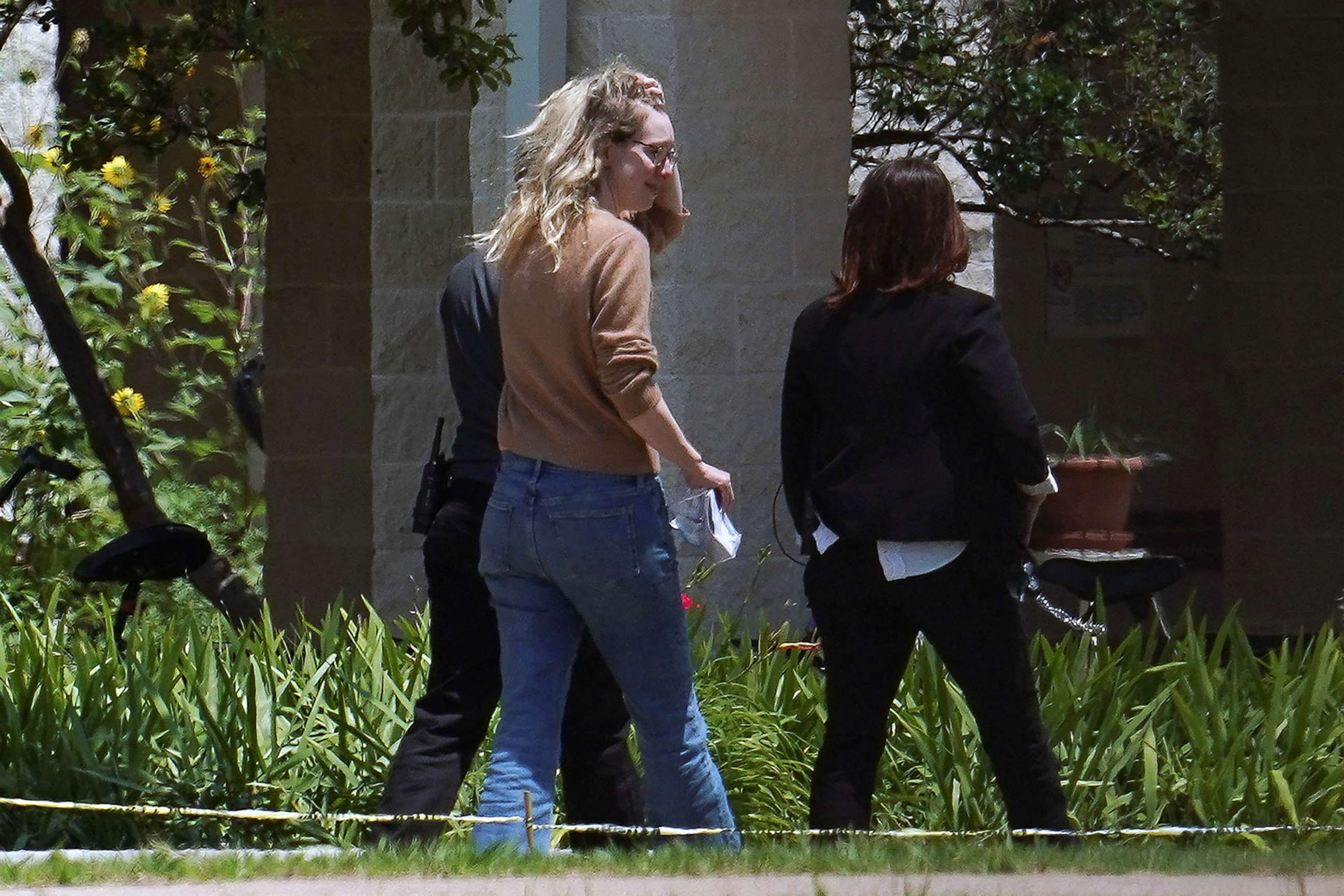 A federal judge earlier this month ordered Holmes to report to prison after the U.S. Court of Appeals for the Ninth Circuit denied her request to remain free pending an appeal.
Judge Edward Davila, who oversaw the trial of Holmes, allowed her a short postponement of the start of her sentence to May 30 as she made final arrangements, including child care for her two young children.
Holmes will report to Federal Prison Camp in Bryan, Texas. The minimum security facility houses other white collar criminals, including reality TV star Jen Shah, from the cast of "The Real Housewives of Salt Lake City."
Ramesh "Sunny" Balwani, the former romantic partner of Holmes and president of the now defunct blood testing company, began his nearly 13-year sentence at a prison in San Pedro, California, last month. Balwani, who was second in command to Holmes at Theranos, was convicted of fraud and conspiracy in December.
In denying a previous attempt to delay Holmes' prison sentence, Davila said she had failed to raise a "'substantial question of law or fact' that is 'likely to result in a reversal or an order for a new trial on all counts.'"
Earlier this month, Holmes and Balwani were ordered to pay $452 million in restitution to those who suffered damage from the company's fraud.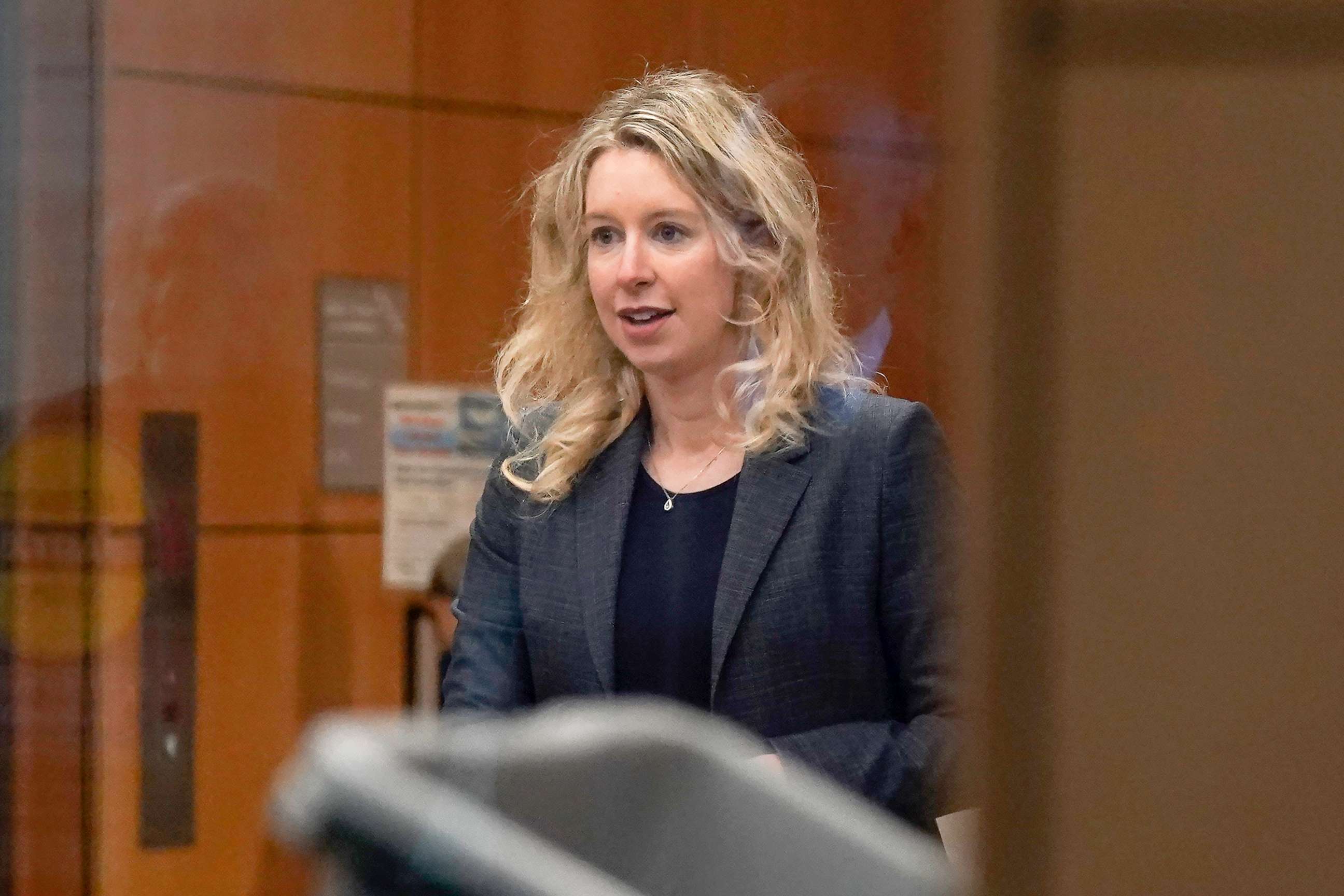 Davila called on them to pay $125 million of that sum to media titan Rupert Murdoch, an investor in Theranos. Other victims in the case included the family of former Secretary of Education Betsy DeVos, and the Walton family, the founders of Walmart. Walgreens and Safeway, which had also struck multimillion dollar deals with Holmes to employ Theranos' technology, were also included in a set of entities designated as victims deserving of restitution.
In November, Holmes was sentenced to 135 months, or 11 1/4 years, in prison.
Holmes was convicted in January on four counts of investor fraud and conspiracy while at the helm of Theranos.
The verdict followed a four-month trial that detailed Holmes' trajectory from a Stanford University dropout in 2003 to a star business leader on the cover of Fortune magazine little more than a decade later.
But in October 2015, a bombshell Wall Street Journal report came out, detailing the turmoil within Theranos. As Holmes and her company were hit with official scrutiny, her fortune quickly dwindled. Less than a year later, Forbes downgraded its assessment of Holmes' net worth from $4.5 billion to $0.
Facing charges of massive fraud from the Securities and Exchange Commission, Holmes agreed to forfeit control of Theranos in 2018.
ABC News' Luke Barr, Gina Sunseri and Miles Cohen contributed to this report.