— -- A Ukrainian steel magnate, Victor Pinchuk, paid $150,000 to Donald Trump's charity to book the then-presidential candidate to speak via satellite at a conference held in Kiev in the early days of the presidential campaign.
"Victor is a very, very special man. A special entrepreneur," Trump told the gathering.
In September 2015, when Pinchuk paid the money to Trump's charitable foundation, the Ukrainian billionaire was also one of the largest donors to the Clinton Foundation. The payment to the Trump Foundation went undisclosed until this week, when it surfaced on newly-filed tax records for Donald Trump's charitable foundation, raising alarms from some of the Clintons' most vocal critics.
"I think it is troubling," said Peter Schweizer, author of the book Clinton Cash, which documented the blending of the Clinton's charitable and political interests. "He's somebody that donated to the Clinton Foundation, and this is a problem…I think there's no other way to read it other than they are hoping to get some favor in return."
Pinchuk's donation, first reported by The Washington Post, was to the Trumps' family-run charity, far smaller and more intimate than the vast Clinton Foundation. In total, the Trump non-profit took in $780,000 in contributions last year.
The Victor Pinchuk Foundation offices told ABC News on Wednesday the contribution was made to bolster its efforts to persuade Western governments to help protect the territorial integrity of Ukraine in the face of Russian incursions.
"The sole reason the Victor Pinchuk Foundation has reached out to President-elect Trump -- as well as other world leaders -- has been to promote strengthened and enduring ties between Ukraine and the West," a spokeswoman for the Pinchuk foundation said in an emailed response to questions.
"Mr Pinchuk had met Mr Trump some years ago in New York, this is how the invitation for Mr Trump to speak at the YES meeting came about," the spokeswoman said.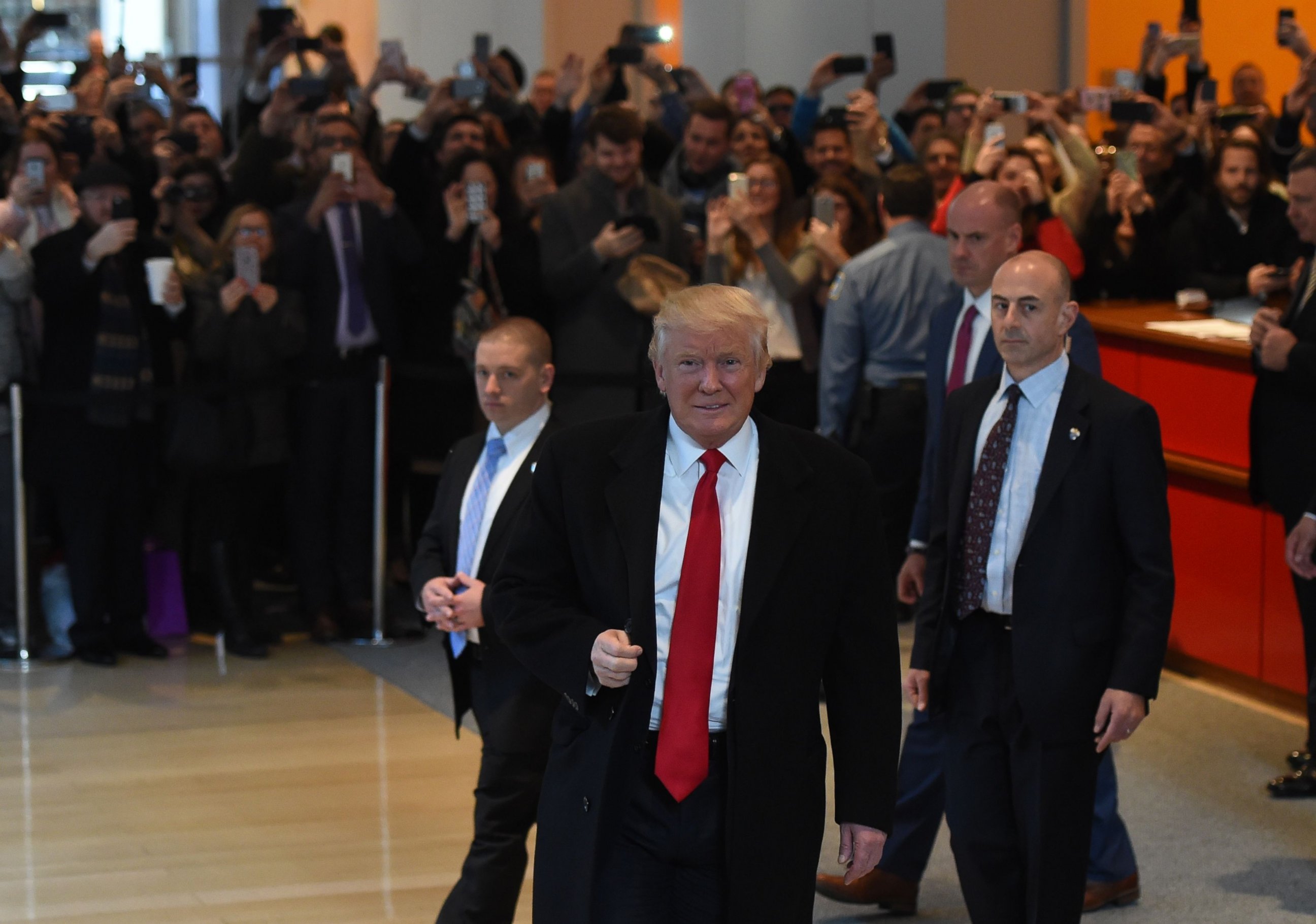 Ultimately, Trump delivered a speech that attacked President Obama for not doing enough to support Ukraine.
"Part of the problem we have with the Ukraine is that Putin does not respect our president whatsoever," Trump told the gathering. "Putin does not respect our president."
In an appearance on ABC News' This Week program in July, Trump told George Stephanopoulos that -- in his view -- the people of Russia-annexed Crimea appear to want to remain under Russia's control, and that a President Trump would "look at" whether the U.S. would recognize Russian control of the territory.
But, Trump also said that if he were elected president, he would make sure that Russia would make no further incursions into Ukraine.
"He's not going into Ukraine, OK, just so you understand," Trump said. "You can mark it down. You can put it down."
Asked further about Russia's current presence in Ukraine, of which Crimea is part, Trump then acknowledged Russia was already in Ukraine "in a certain way."
Pinchuk, a Ukrainian business man who is reportedly worth some $1.44 billion, made his fortune in the pipe-making industry. His father in law father-in-law was president of Ukraine from 1994 to 2005.
Pinchuk donated between $10 million and $25 million to the Clinton Foundation over the years, and the New York Times reported that he lent his private plane to the Clintons. His name also appears in State Department emails made public by the group Citizens United as being invited to a small private dinner with then-Secretary Clinton.
It was a set of facts that fueled money-for-access allegations that Trump leveled against Clinton on the campaign trail.
"They should give the money back," Trump said of the Clintons at one point. "Countries that influenced her totally and also countries that discriminated against women and gays and everybody else. I mean, that money should be given back. They should not take that money."
Schweizer, who is informally advising the Trump transition team on reforms to clean up Washington, told ABC News he thinks Trump should give back the Pinchuk money.
"I think one of the reforms that needs to take place is that the Trump Foundation should not take any donations from businessmen from the United States or internationally," he said. "It's just simply a gateway to trying to curry favor with the president-elect."
Schweizer runs the Government Accountability Institute, a conservative nonprofit investigative research organization. Stephen Bannon, Trump's controversial chief strategist, sits on the board.
Submitted just two weeks after Donald Trump's upset electoral victory, the filings also appear to include an admission of sorts from the Trump Foundation. For the first time, the filing acknowledges that the Trump Foundation engaged in a prohibited practice known as "self-dealing."
The document provides different answers than years past about how charity money was spent, confirming that the Trump Foundation funds were used for the purchase of items including an autographed football helmet and a large portrait of Trump that the billionaire bought at a charity auction. The disclosure follows reports from The Post that indicate the Foundation also spent funds to settle legal disputes involving the Trump business.
The document, which was posted to non-profit tracking site GuideStar, comes as the president-elect faces mounting scrutiny over how he plans -- if at all -- to separate his business and governmental activities after he assumes office in less than two months.
While the Trump transition team and the Trump Organization have not responded to ABC News request for comment, the revelations land as Trump comes under greater pressure to explain how he'll avoid mixing business with politics when in office.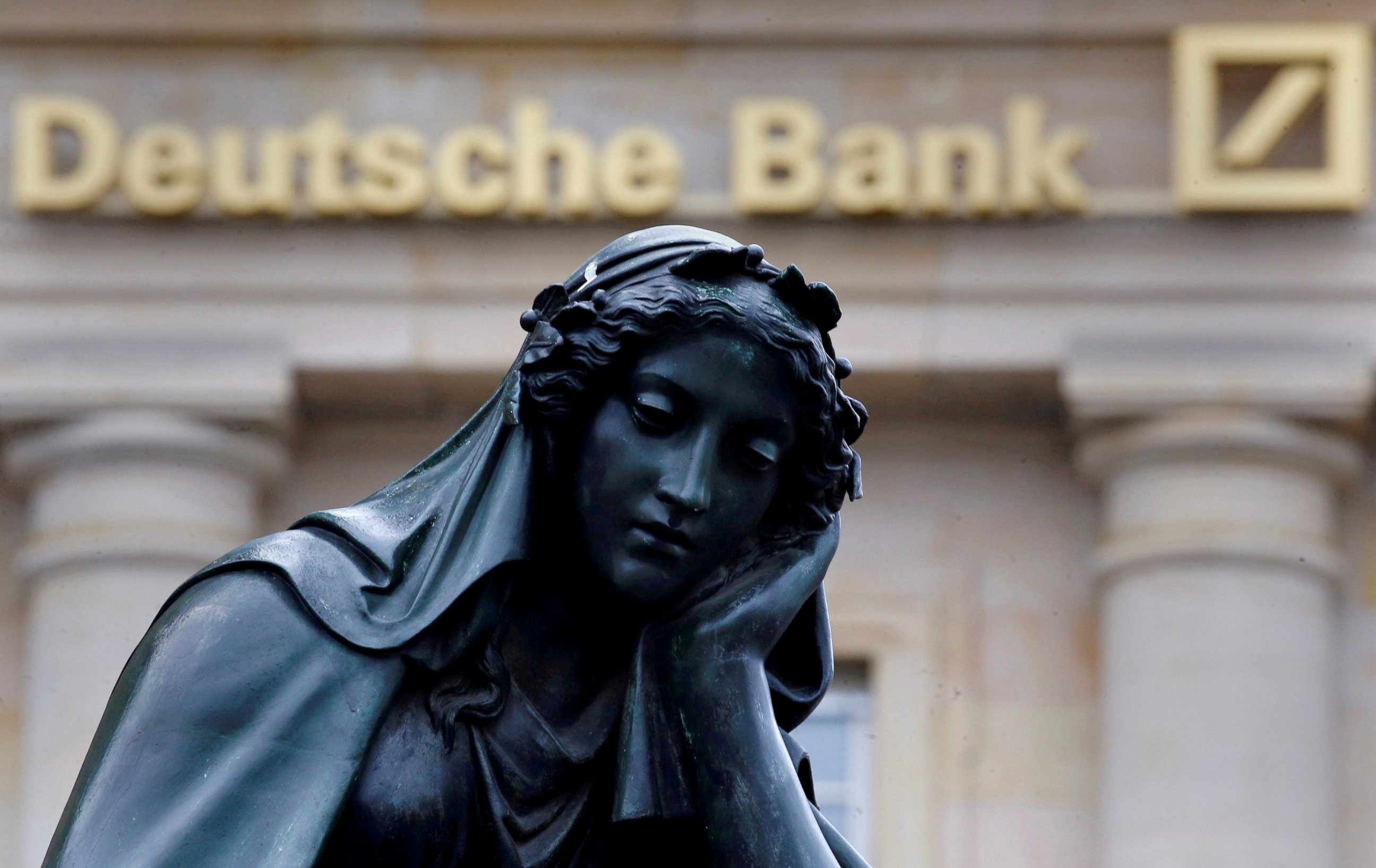 On Tuesday, new concerns emerged about ongoing settlement talks between the U.S. Department of Justice and Deutsche Bank over its lending practices. Sen. Richard Blumenthal, a Democrat from Connecticut and a former federal prosecutor, said he was concerned those talks could be tainted by suspicions over a conflict of interest since the bank has loaned Trump more than $300 million over the years.
Blumenthal told ABC News "what's needed here is clearly an independent prosecutor, without any connection to an Attorney General who likely will be someone who is a personal confidant and campaign surrogate for Donald Trump."
As concerns have been raised that Trump will never fully leave the corporate suite for the oval office, the president-elect has taken to social media to allay concerns.
"Prior to the election it was well known that I have interests in properties all over the world. Only the crooked media makes this a big deal!" he tweeted earlier this week.
This story was originally published on Wednesday, November 23, 2016 at 7:15 a.m. It has been updated as new information has come available.