— -- Car service app Uber is capping its prices in New York City due to the major nor'easter snow storm.
In New York City, it's illegal to "price gouge" in a natural disaster, so Uber says its prices will not exceed 2.8 times the normal fare, due to the state of emergency declared in the Big Apple. In Boston, Uber prices are capped at 2.9 times the normal fare, the company said.
How did Uber choose that price cap? The company explains that as its national policy, when a state of emergency or disaster is declared, its "dynamic pricing" will be capped at a price that excludes the three highest-priced, non-emergency days of the preceding two months.
"This reflects Uber's national policy developed with New York Attorney General [Eric] Schneiderman that balances the goal of reliable transportation options with affordability during disasters: Anytime a disaster or state of emergency strikes, dynamic pricing is capped and all Uber proceeds will be donated to the American Red Cross to support relief efforts," Uber said in an email to New York City customers.
Similar emails notifying customers about surge pricing caps are sent to each city or state where a state of emergency is declared, a spokeswoman for Uber told ABC News.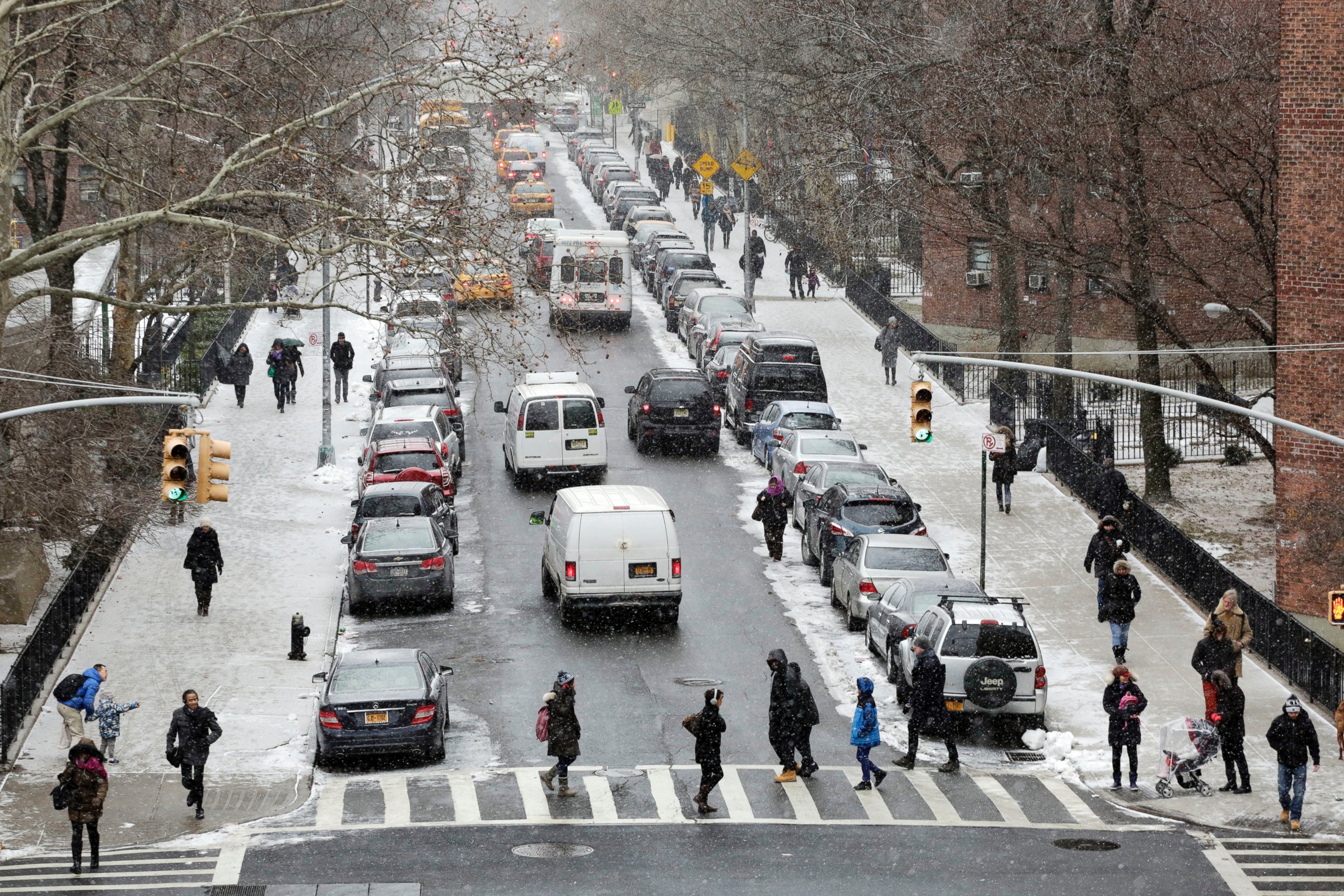 Meanwhile, competitor Lyft said its "Prime Time" pricing will be capped at 200 percent as usual.
"We've also communicated to drivers that they should only drive if they feel safe to do so," the Lyft spokeswoman said.
Both companies say they allow pricing fares to increase to incentivize more drivers to meet high demand.
Uber is warning customers that demand for rides may be higher and wait times may be longer than usual.
However, with New York City Mayor Bill de Blasio's curfew tonight on non-emergency vehicles, it's not clear how many Uber or Lyft cars will be on the road.