Unemployment rate slips to 7.9% in last jobs report before election
U.S. employers added 661,000 jobs last month.
Employers added 661,000 jobs in September, pushing the unemployment rate down to 7.9% from 8.4%, the U.S. Bureau of Labor Statistics said in its latest employment report.
Friday's jobs report is the last one before the November presidential election.
The latest data indicates a labor market still trying to dig itself out of the hole caused by the coronavirus pandemic, which shuttered much of the U.S. economy and caused more than 20 million people to lose their jobs in a single month.
Before the pandemic hit, the unemployment rate in the U.S. was 3.5% in February.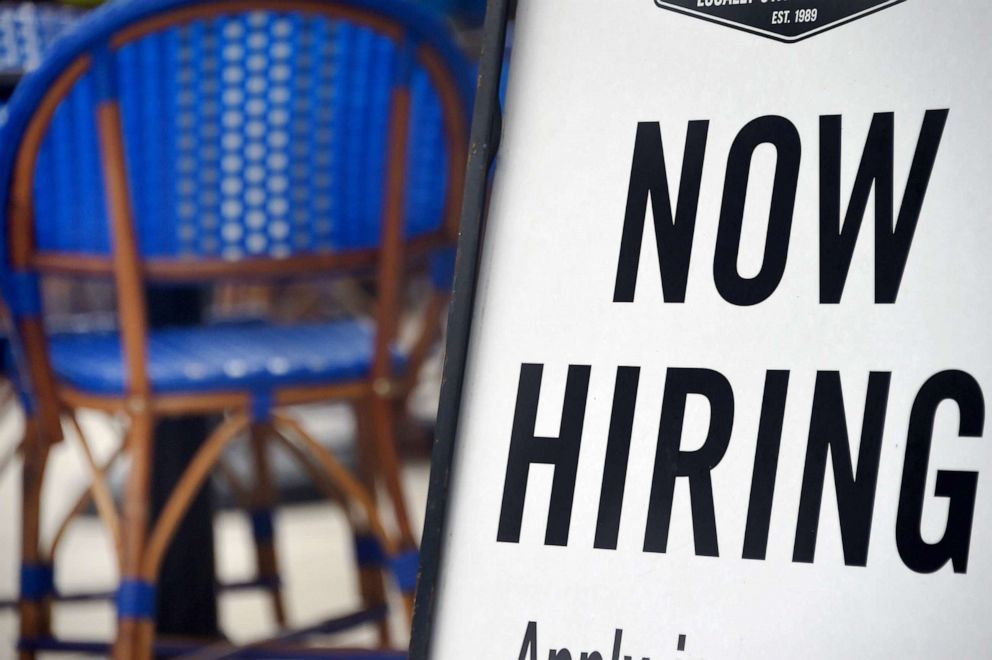 Broken down by racial groups, the latest data shows a disproportionate impact of the unemployment crisis on people of color. The unemployment rate in September for white workers was 7%, for Black workers was 12.1%, for Hispanic workers was 10.3% and for Asian workers was 8.9%.
Notable job gains in September occurred in leisure and hospitality (an uptick of 318,000), retail trade (a rise of 142,000 jobs) and health care and social assistance (a spike of 108,000 jobs).
A majority of the leisure and hospitality job gains occurred in food and drinking service places, a sector hit especially hard by the pandemic earlier this year.
Major job losses last month occurred in government employment, which declined by 216,000 in September. Moreover, employment in local government education and state government education fell by 231,000 and 49,000, respectively.
"The big issue that we're facing now is the recession itself is probably beginning to take hold," Erica Groshen, a senior economics adviser at Cornell University and the former commissioner of the Bureau of Labor Statistics, told ABC News ahead of the report's release.
Groshen said the pandemic's impact on the labor market earlier this year was mitigated by fast-reacting policy steps, including the Paycheck Protection Program, bolstered unemployment insurance and new Federal Reserve lending efforts.
"Now, we're entering a phase where the recession effects are likely to become more salient," she said. "Because the policy interventions have expired mostly."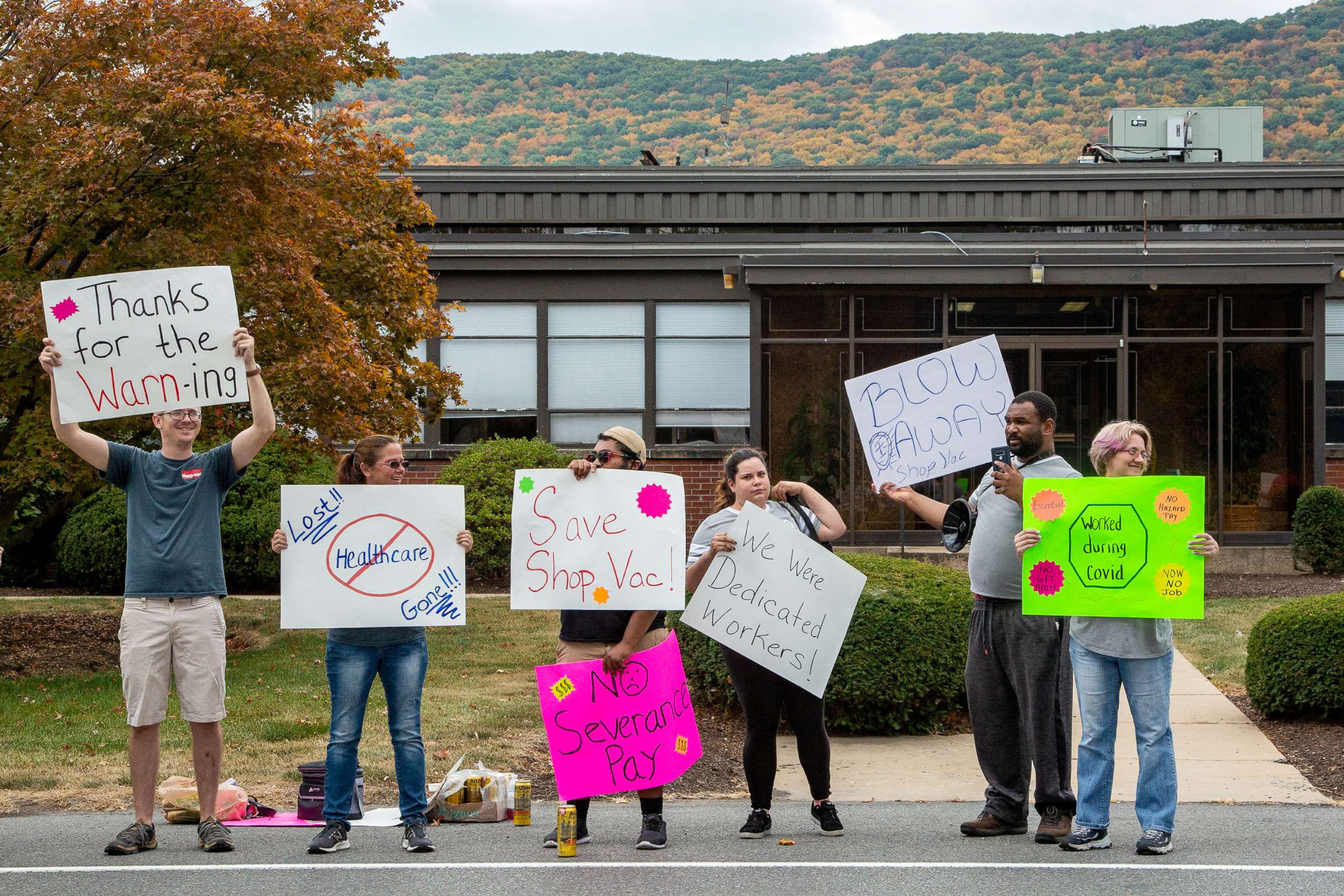 As optimism in the economy dissipates, more households are less willing to spend and companies and financial organizations are less willing to invest, according to Groshen.
"We've had this huge shock. We intentionally put our economy into a medically-induced coma," she said. "Now, we're beginning to emerge. But it's reasonable to expect, all signs point to, that there's this big risk."
The riskiness and uncertainty is further dampening economic growth, prolonging the recession.
Another major concern is that temporary job layoffs or furloughs could become permanent, according to Groshen, especially as policy programs expire and companies adjust to a pandemic economy with changed consumer demands.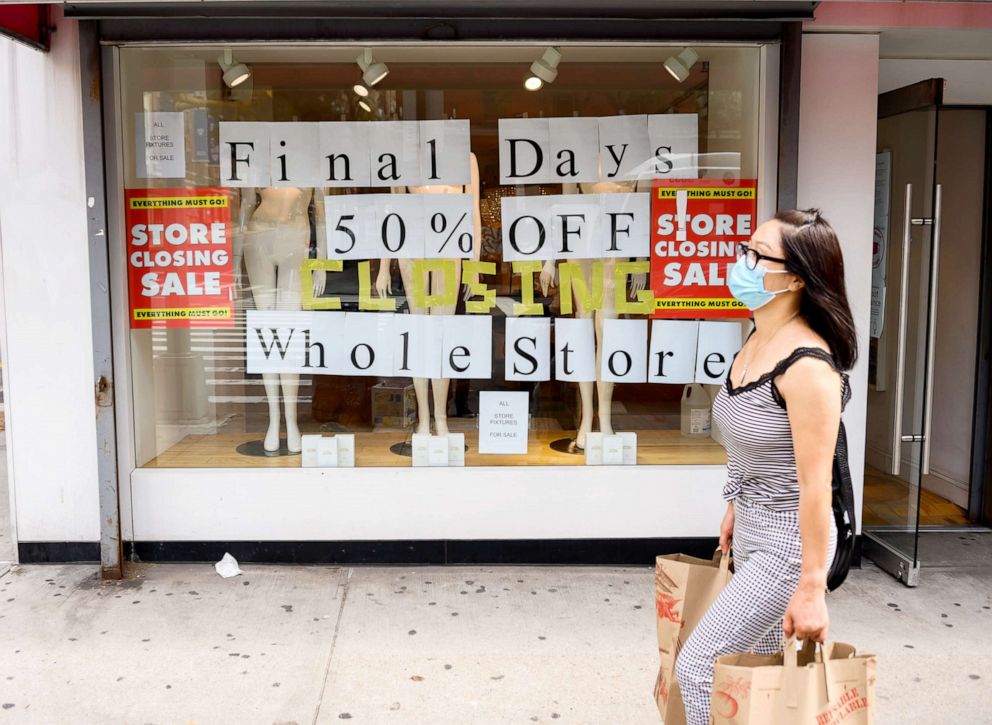 The nation's past three economic recessions "had long periods of jobless recoveries where economy started to pick up, but companies didn't hire people back very quickly," she noted.
"I don't see anything that tells me that this recovery isn't going to look a lot like that," Groshen predicted.