The U.S. economy added a solid 266,000 jobs in November, exceeding economists' exceptions by nearly 80,000 jobs, according to the latest jobs report from the Bureau of Labor Statistics released Friday.
Average hourly earnings rose by 7 cents to $28.29 and unemployment remained at a 50-year low of 3.5%.
The data indicates the economy has continued to remain stable in the U.S. over the past year despite escalating trade tensions and other potential threats.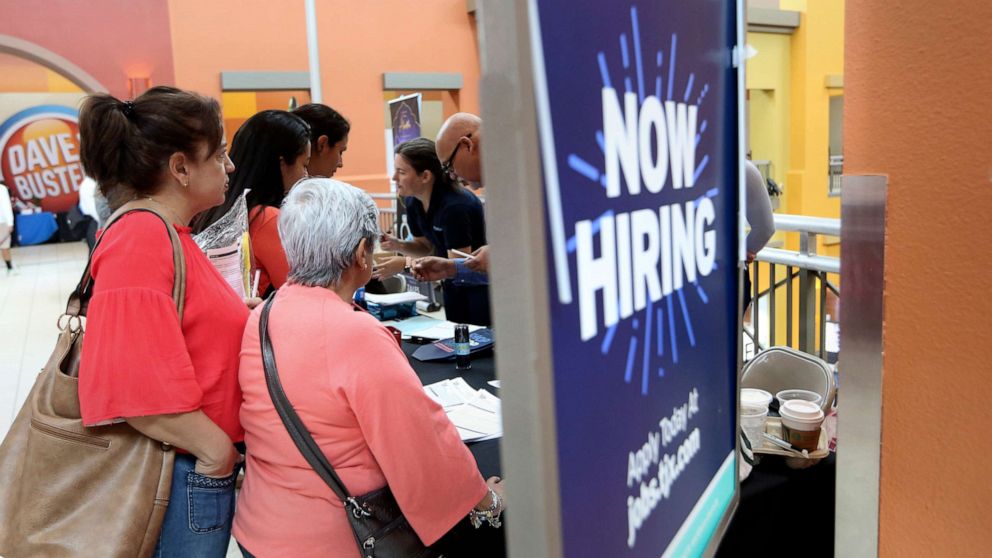 Employers added the most jobs in the health care (an increase of 45,000 jobs) and professional and technical services industries (which saw an increase of 31,000 jobs).
November also saw a rise in manufacturing jobs though this was likely due to unionized autoworkers returning to work after the strike at General Motors. The previous month saw a decline of 43,000 jobs in manufacturing, also likely due to the strike.
The average work week remained unchanged in November at 34.4 hours a week. In manufacturing, however, the average work week increased slightly, by 0.1 hours, to 40.5 hours a week, as overtime decreased by 0.1 hours.
An average of 180,000 jobs have been added per month so far in 2019 compared to an average gain of 223,000 in 2018. Friday's report also revised September's and October's figures to indicate 41,000 more jobs were added than previously reported.