President Trump took a victory lap Friday after the U.S. economy surged more than 4 percent in the second quarter -- the largest quarterly jump in four years.
The economic bump, at 4.1 percent, was the best quarter the country has seen since 2014, according to the Commerce Department.
"We are on track to reach the highest annualized growth rate in 13 years," Trump said on the South Lawn in a news conference Friday morning. "As the trade deals come in one by one, we're going to go a lot higher than these numbers."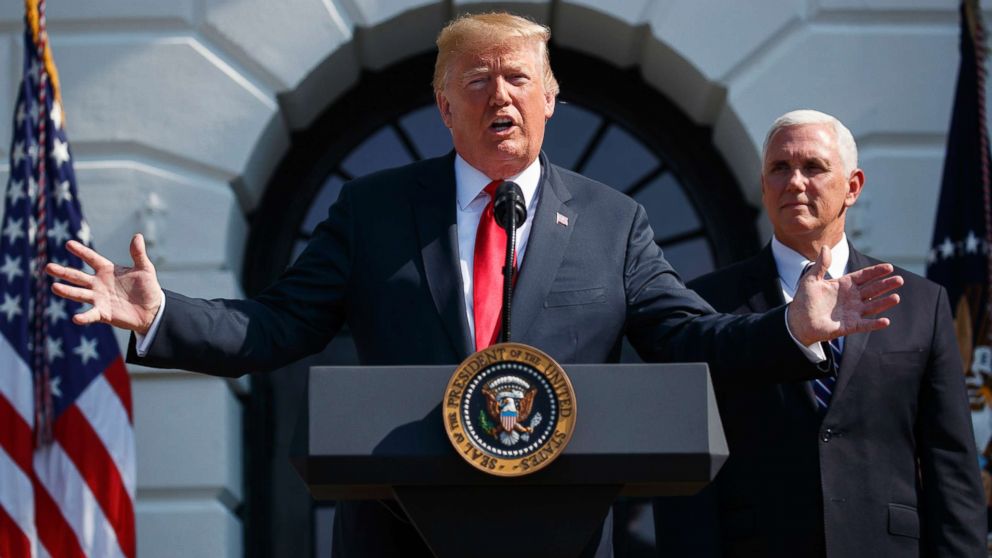 Trump boasted the biggest takeaway is that the U.S. deficit dropped by more than $50 billion.
"We haven't had a drop like that in a long time," Trump said.
The president also said there was a total of 3.7 million jobs created since he's taken office -- adding that there have been 400,000 new manufacturing jobs.
He also touted the unemployment rate among African American unemployment, saying the country has "achieved the lowest level in history."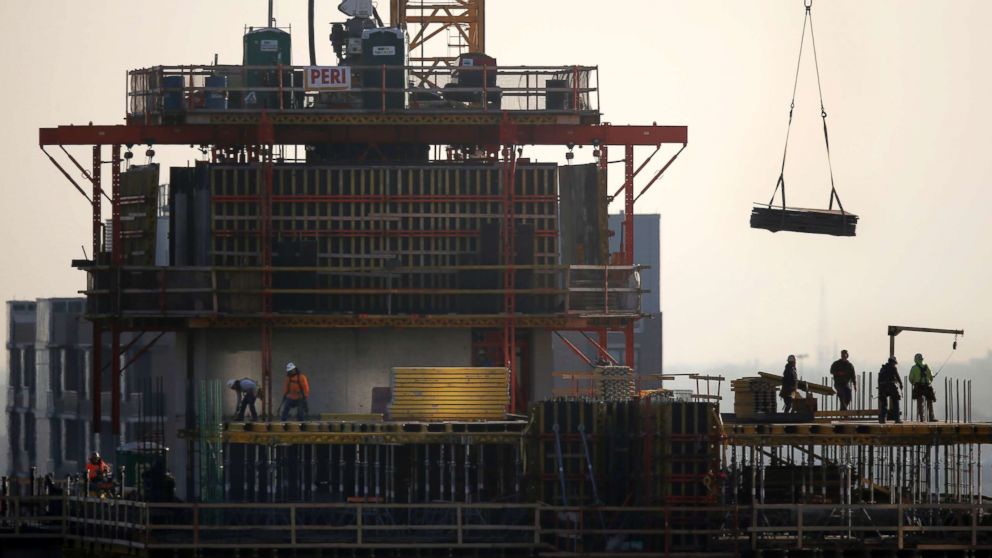 Trump also touched on "something we haven't seen in decades," -- 3.5 million people lifted off food stamps.
"That's because they're able to go out and get jobs," Trump said.
The Center on Budget and Policy Priorities backs this claim, proving the majority of recipients that utilize Supplemental Nutrition Assistance Program's (SNAP) "who can work do so."
CBPP also states the number of SNAP households that have earnings while participating in SNAP has been rising for more than a decade, and has more than tripled -- from about 2 million in 2000 to about 6.4 million in 2011.
The jump marks a sharp increase from the first part of the year, when the GDP growth was 2.2 percent.
Economists say the biggest factor behind the spike is an explosion of exports, particularly soybeans, as countries scrambled to snatch up supplies at lower prices before tariffs hit.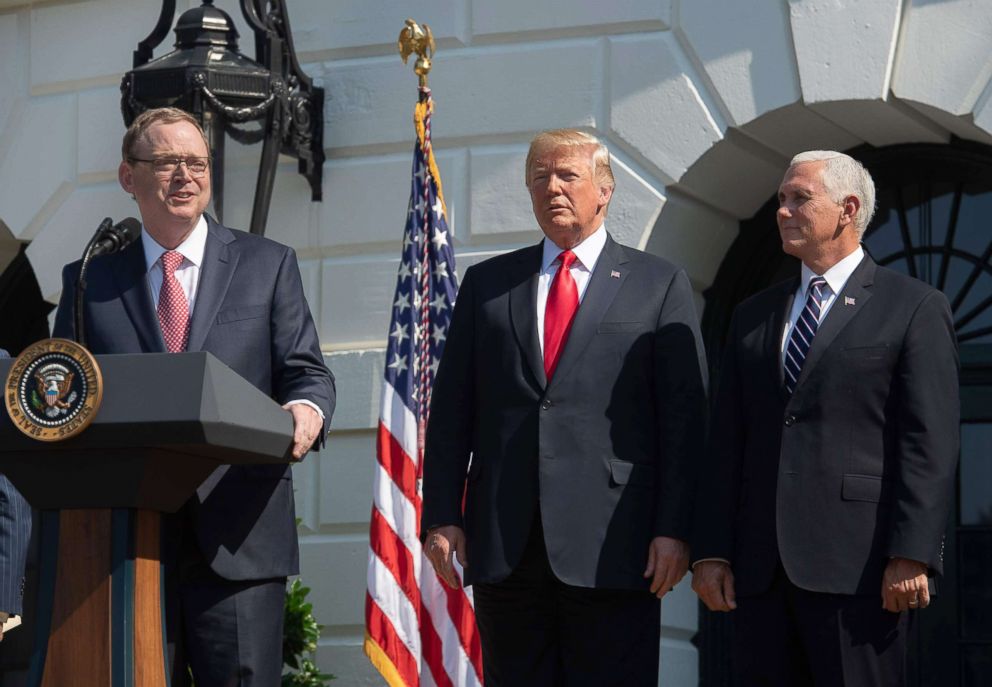 Because of that, there seems to be a consensus that this is a "blip" -- driven by one-time factors, and that later this year growth will slow down because of the tariffs.
The economy bump comes at a good time for the president and his fellow Republicans. Heading into the midterm elections, they can point to the best economic growth in four years, coupled with the lowest unemployment numbers in 20 years.